Updated: Wesleyan's 2018 Honorary Degree Recipients Announced
Wesleyan will present two honorary doctorates at the University's 186th Commencement on May 27, 2018. Anita Hill, who for decades has fought against discrimination and sexual harassment in the workplace, will present the Commencement address, and Joshua Boger '73, P'06, '09 founder of Vertex Pharmaceuticals and chair emeritus of Wesleyan's board of trustees, will also be honored.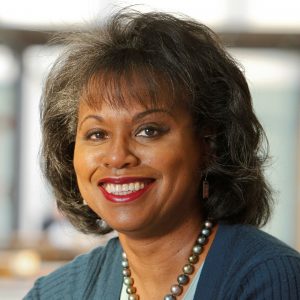 Anita Hill
Anita Hill is University Professor of Social Policy, Law, and Women's, Gender and Sexuality Studies at Brandeis University and a faculty member of the Heller School for Social Policy and Management at Brandeis.
In 1991, her name became indelibly stamped on the national consciousness when she accused Supreme Court nominee Clarence Thomas of sexual harassment while he was her supervisor. Her courage in speaking out and her dignity in the face of vituperative attacks remain inspirational, and over the years she has provided frequent commentary in the national media on gender and race issues. She recently was selected to head the Commission on Sexual Harassment and Advancing Equality in the Workplace, intended to address sexual abuse and harassment in the media and entertainment industries. She also served as chair of the Human Rights Committee of the International Bar Association.
Hill is a scholar of contract jurisprudence, commercial law, and education policy. She is a prolific author, publishing numerous law review articles, essays, editorials, and books. Her most recent book, focused on housing and the 2008 foreclosure crisis, is Reimagining Equality: Stories of Gender, Race, and Finding Home.
She previously co-edited Race, Gender, and Power in America: The Legacy of the Hill-Thomas Hearings with Emma Coleman Jordan. In 1997 she published her autobiography, Speaking Truth to Power, in which she discusses her role in the confirmation hearings.
Among her many honors, she received the UC Merced Alice and Clifford Spendlove Prize in Social Justice, Diplomacy and Tolerance in 2016 and the Ford Hall Forum First Amendment Award in 2008. Hill holds a BS degree from Oklahoma State University and a JD from Yale University.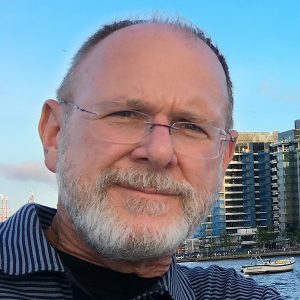 Joshua Boger '73, P'06, '09
Joshua Boger is an outstanding scientist whose vision transcends the lab. As the founder and former chief executive officer of Vertex Pharmaceuticals, he led the discovery and development of new pharmaceuticals for treating some of medicine's most daunting challenges, including HIV, hepatitis C infection, and cystic fibrosis. At Wesleyan, where he served as chair of the board of trustees, he helped ensure the success of Wesleyan's $482 million THIS IS WHY campaign and consistently urged the board to anticipate challenges years ahead. He continues to contribute his skills and wisdom to various scientific, cultural, educational, and political ventures.
Boger is the author of over 50 scientific publications, holds 32 U.S. patents in pharmaceutical discovery and development, and has delivered over 100 invited lectures—in the United States, in Europe, and in Asia—on various aspects of drug discovery and development. Prior to founding Vertex in 1989, he headed the departments of Biophysical Chemistry and Medicinal Chemistry of Immunology & Inflammation at Merck Sharp & Dohme Research Laboratories. He holds masters and doctoral degrees in chemistry from Harvard University.
Currently, he is chair of the campaign for Massachusetts gubernatorial candidate Setti Warren, vice chair of Boston's Museum of Science, chair of the board of the Celebrity Series (Boston's premier performing arts presenter) and chair of the fundraising campaign for Harvard Medical School, where he is chair emeritus. Among many other present and former volunteer activities, he was the founding chair of the board of the nonprofit MassChallenge (the world's largest start-up business incubator), and, while a member of the board of the ACLU of Massachusetts Foundation, co-founded their ongoing Technology for Liberty and Justice for All Projects.
A list of past honorary degree recipients and Commencement speakers is available here. Suggestions for future recipients of honorary degrees are welcome. Contact presoffice@wesleyan.edu.