Men's Basketball Hosts First-Ever NCAA Tournament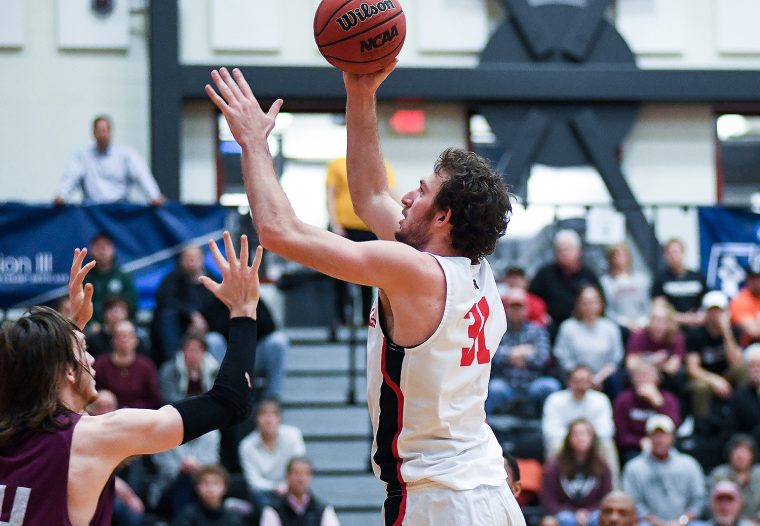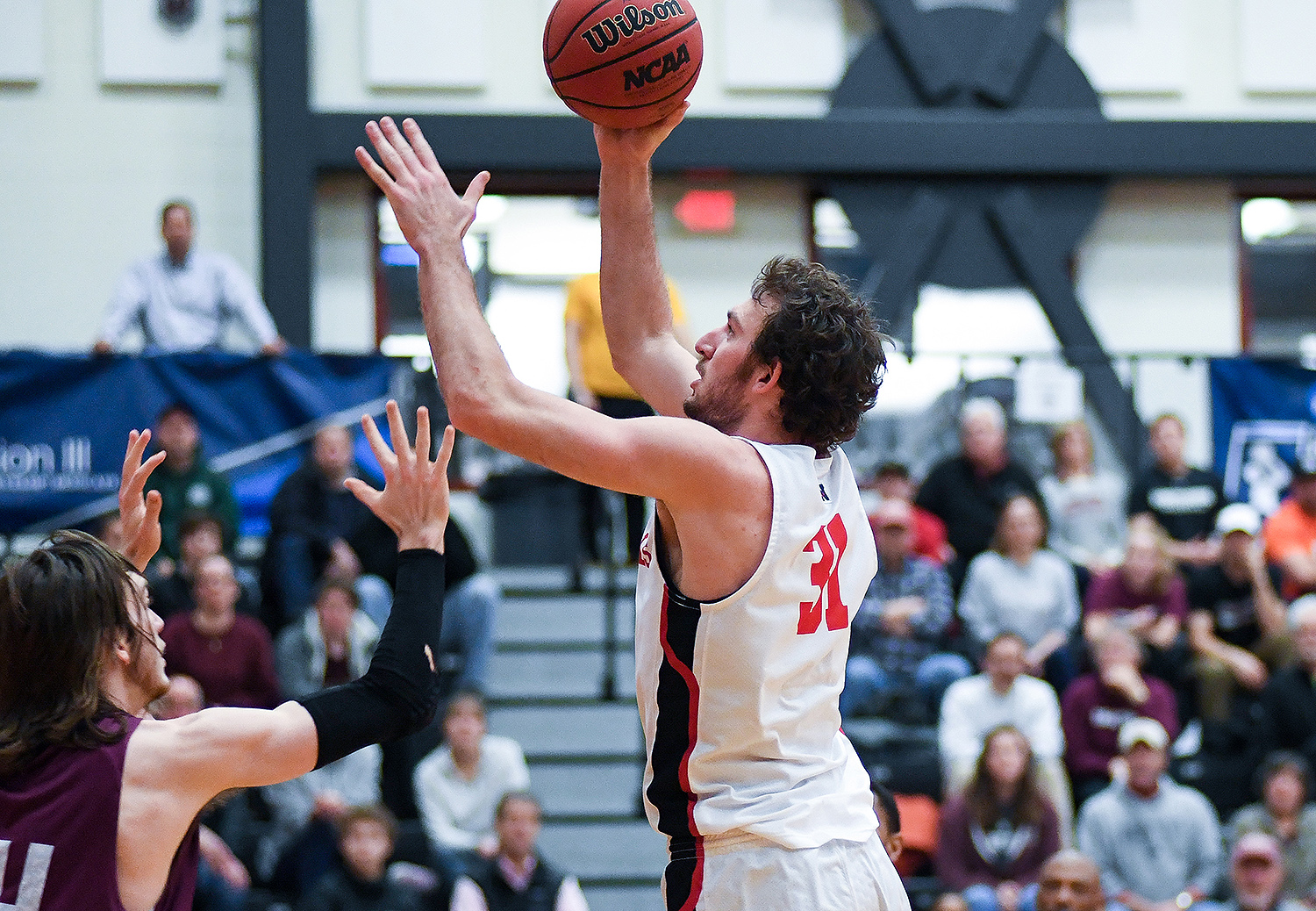 For the first time in Wesleyan's history, the Cardinals not only hosted an NCAA Division III Tournament at Silloway Gymnasium but they also won their first-ever NCAA game, with a 101–71 triumph over Southern Vermont on March 2.
The Cardinals finished the season with a 22–7 overall record—the most wins in a single season for the program.
The unit was anchored by three outstanding seniors—Jordan Sears, Nathan Krill and JR Bascom—who helped lead the winningest class in Wesleyan men's basketball history.
The No. 15–ranked Wesleyan University men's basketball team cut a 21-point, second-half deficit to three midway through the final half on March 3, but No. 14 Swarthmore was able to regroup and claimed a 97–75 victory in the second round of the NCAA Division III Tournament.
The National Collegiate Athletic Association is a member-led organization dedicated to the well-being and success of college athletes.
Read more about the final tournament game and view a photo gallery in this Wesleyan Athletics article.