Wesleyan Launches New Interactive Campus Map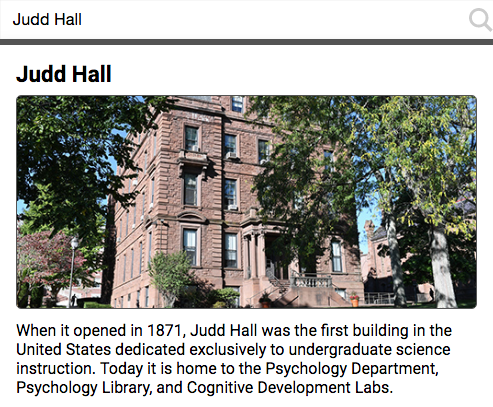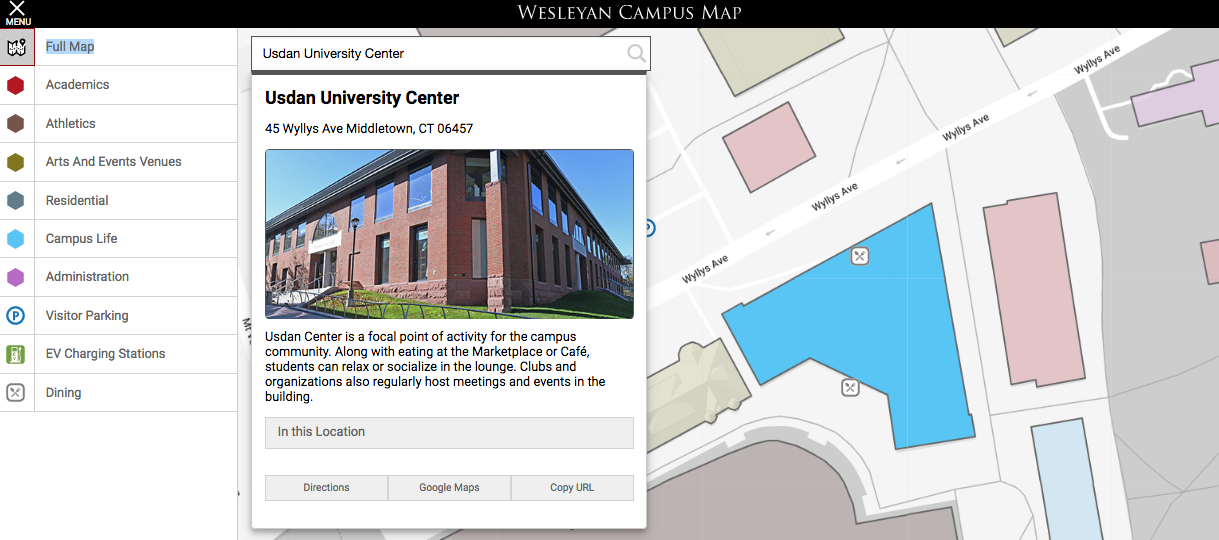 The Wesleyan Campus Map, created by the Office of University Communications, provides prospective students and visitors to campus with a user-friendly interface integrated with Google Maps.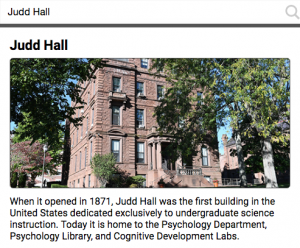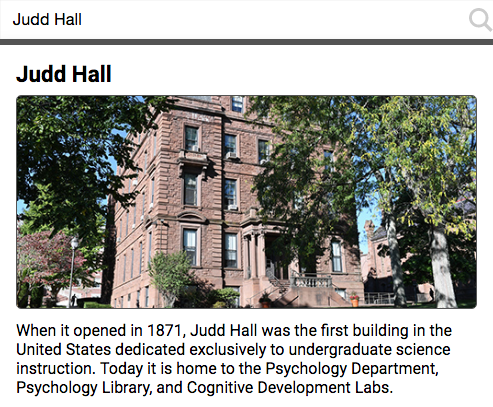 To search for a location, either enter a keyword or use the menu featuring categories on academics, athletics, arts and events venues, residential options, campus life, and administration. The map also includes visitor parking sites, EV charging stations, and dining locations.
"Our goal was to create an interactive, immersive campus map experience for prospective students and visitors optimized for mobile and online viewing," said Melissa Datre, director of creative services for University Communications. "Whether you are on campus or off, the map takes you through locations by choosing points on the map or searching for a specific location. This is an excellent tool for alumni to use if they are revisiting campus, or for prospective students or campus visitors to view while touring and exploring campus."
Photos and descriptions of more than 80 locations are included in the pop-up window, where visitors can link to Google's driving directions or use Google Maps for wayfaring around campus.
The new online campus map, and a printable campus map, are available from the "About" tab on the Wesleyan homepage.