Cardinal Community Classic Raises Funds for Local Cancer Center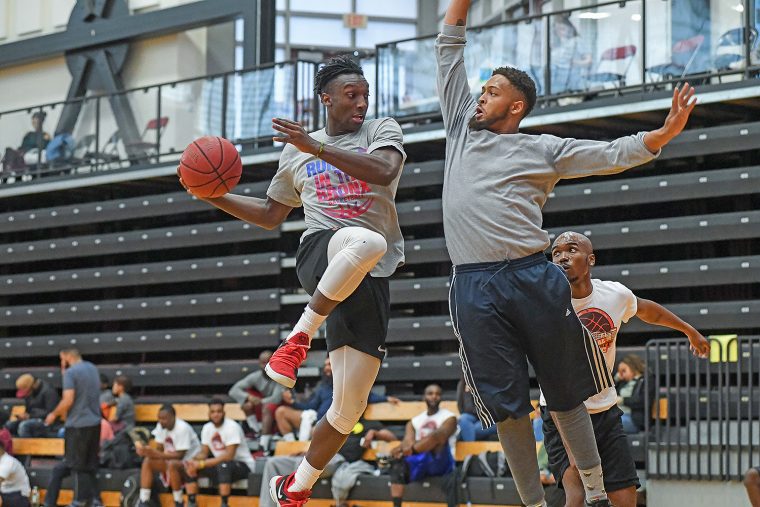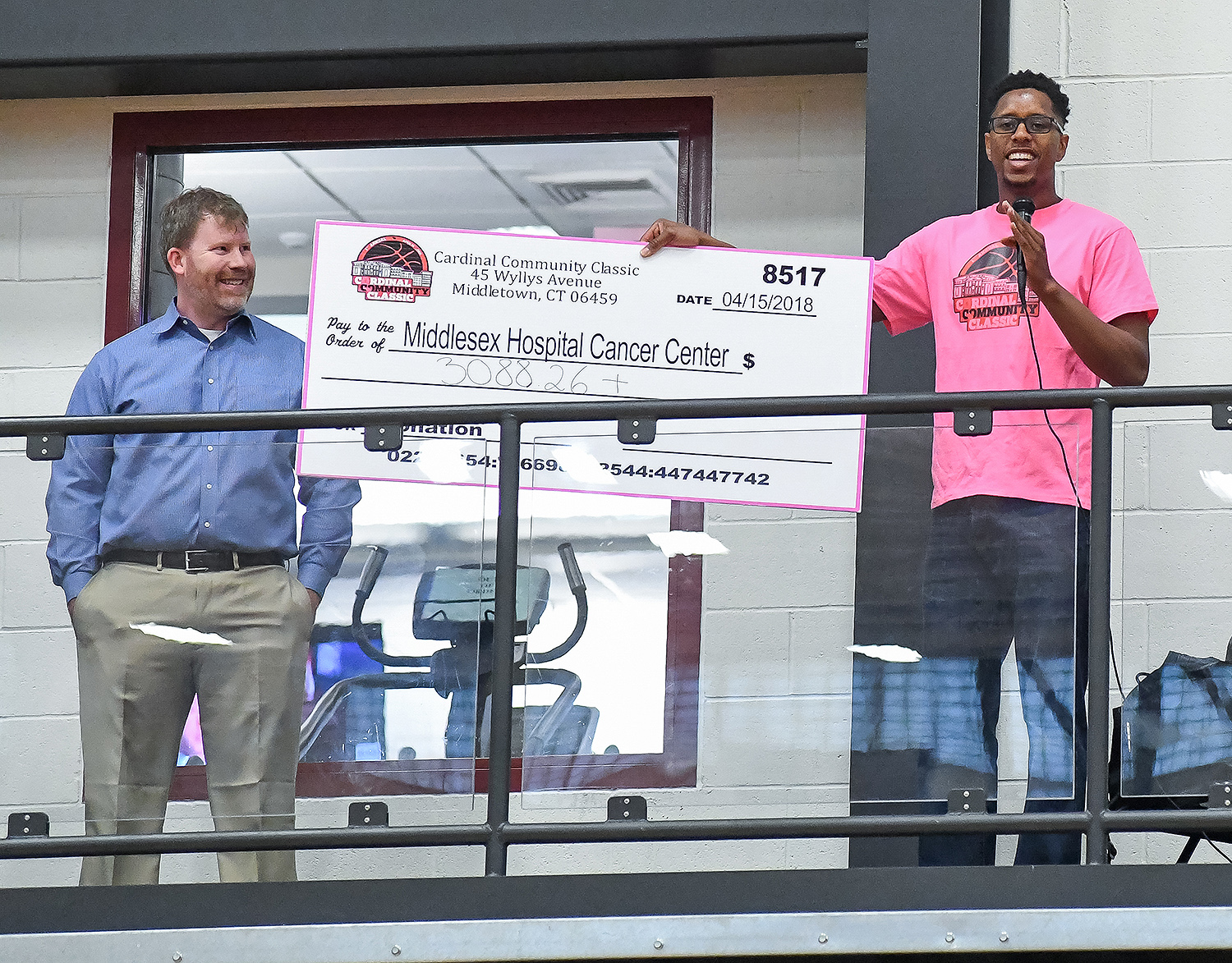 According to the National Cancer Institute, approximately 1 in 8 American women will develop invasive breast cancer over the course of their lifetime, and every day new cases of invasive breast cancer are diagnosed.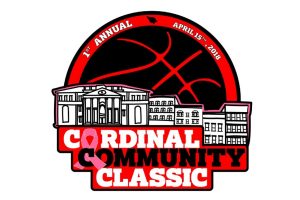 On April 15, more than 40 teams from Wesleyan and the Middletown community participated in the inaugural Cardinal Community Classic, a 3v3 basketball fundraising tournament. All proceeds, totaling nearly $3,400, were donated to Middlesex Hospital's Comprehensive Breast Center to support local individuals affected by breast cancer.
The event was spearheaded by men's basketball team member Jordan Bonner '19, whose aunt is a breast cancer survivor. Bonner recruited Lina Marzouk '19, Remi French '20 and local business owner Ernesto Vargas to help organize the event. In addition, men's basketball team members JR Bascom '18 and Jordan Sears '18, football player Brandon Morris '19, and assistant basketball coaches William Battaglia and Tyler Gaffaney helped Bonner with planning and logistics. Several other student-athletes volunteered to serve as referees, scorers, and registration table staff.
"I really wanted to put together an event to honor my aunt and support people who are going through the same journey," Bonner said. "This event benefited not only patients, but our community as a whole. We believe this event and the generous donations made will touch the lives of those most affected in the greater Middletown community. The tournament also fosters a better sense of community between Wesleyan students and Middletown residents as we come together to support individuals affected by this disease."
Bonner hopes that in subsequent years, Wesleyan can establish a Cardinal Community Classic scholarship fund that can be awarded to Middlesex Hospital's Comprehensive Breast Center and other entities that are doing similar work.
"While the inaugural Cardinal Community Classic was initiated to support marginalized individuals facing breast cancer in the community, we've realized that there are many other worthy causes that we would also like to support in coming years. To that end, we envision researching other organizations that provide resources to these individuals," Bonner said.
The Cardinal Community Classic continues to accept donations via GoFundMe. Anyone interested in being involved next year can contact Jordan Bonner.
Photos of the Cardinal Community Classic, which took place in Wesleyan's Silloway Gymnasium, are below: (Photos by Lianne Yun '18)