Mixed-Race, Interfaith Identities Explored through Performative Conversations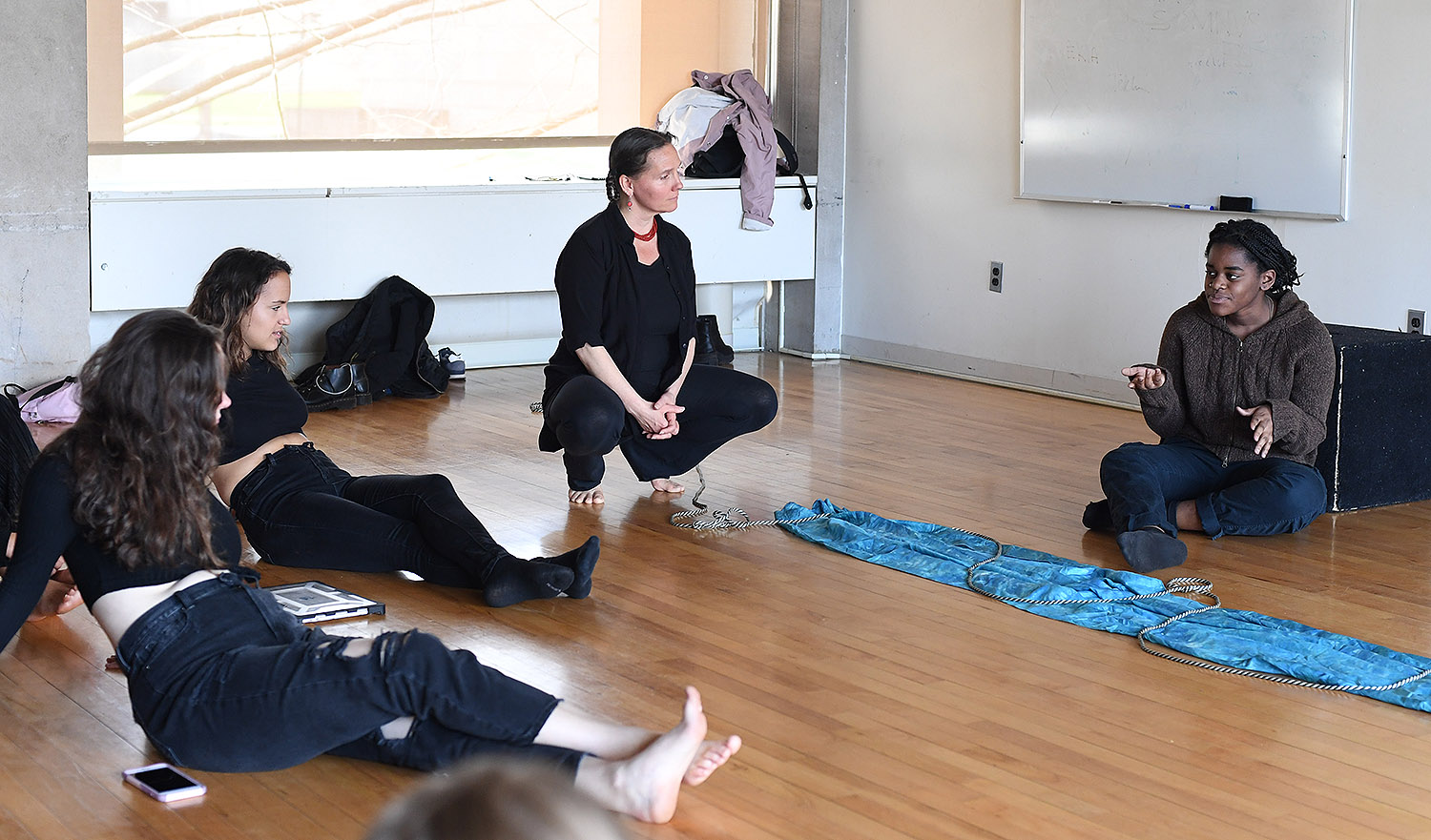 Students in the Mixed in America: Race, Religion, and Memoir course explored mixed-race identities not only through reading, writing, and classroom discussion, but through performative art.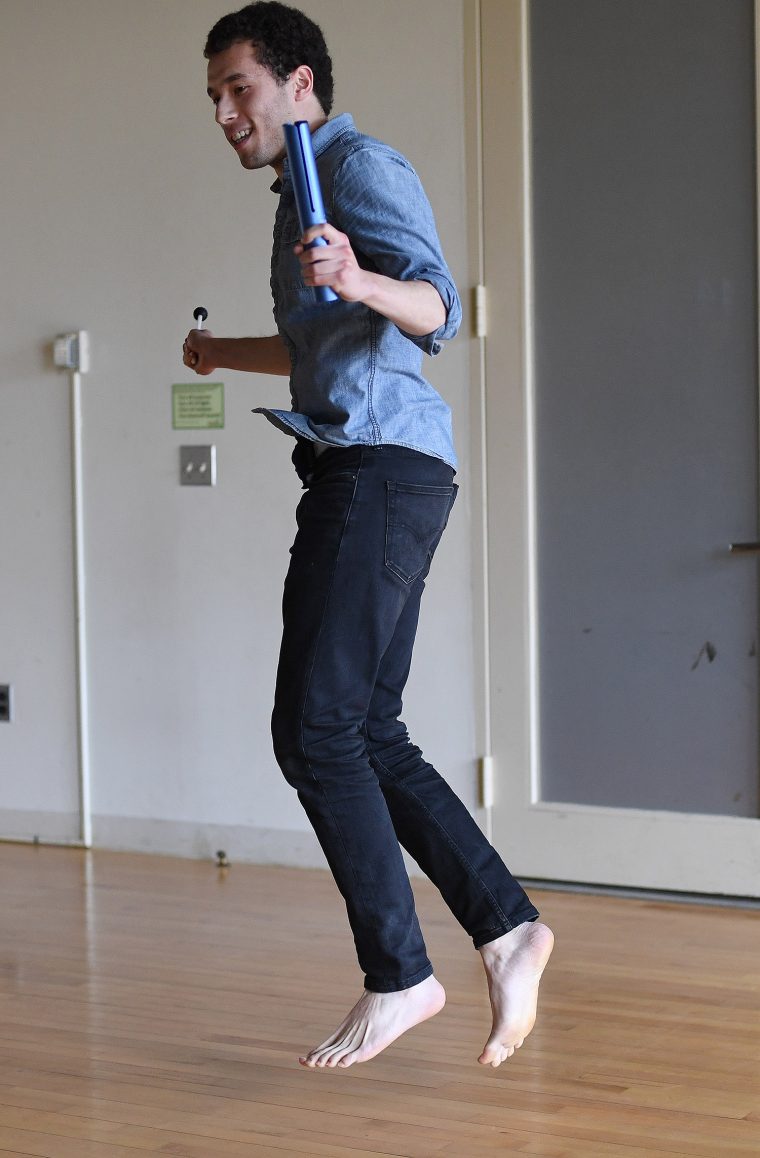 Throughout the semester, students used the genre of the memoir as a focusing lens to look at ways that Americans of mixed heritage have found a place, crafted an identity, and made meaning out of being considered "mixed."
The course is part of Wesleyan's Creative Campus Initiative, which pairs non-arts faculty with artists for collaborative teaching and research. Professor Liza McAlister teamed up with the local professional theater organization ARTFARM to offer students a module of four classes under the instruction of artistic director Marcella Trowbridge.
In the students' exploration of memoir, Trowbridge asked them to interview a family member and craft a short performative piece based on their interviews–or–their responses to their interviews.
"We spoke about 'brass tack' strategies for interviewing and documentation, but then left the linear procedural work for a process-based inquiry," Trowbridge explained.
The class collaboratively brainstormed and worked physically with mark-making, personal items, architecture, kinesthetic response, and the use of space. Students also learned about using text, gestures, movement, sound, repetition, and props in a performance.
On April 18 and 19, the students shared their compositions with their classmates.
"It was fascinating to hear some of their stories, what resonated for them and what they chose to share," Trowbridge said. In seeking an understanding of their own ancestry, heritage, and identity, these young adults asked soul-stirring questions and bared themselves with courage and vulnerability. "Some of their stories were beautiful. Some were deeply painful."
McAlister applauded the students efforts in creating the powerful and emotional pieces in such a short period of time.
"Marcella wasn't just a director in the conventional sense," McAlister said. "She had a method through which she guided the students to create their performance pieces. Her method incorporated interview techniques, ethics, embodied knowledge, drawing, writing, and principles like repetition, sound, and props. She tapped the class into alternative modalities of learning and producing and I am thrilled she brought her talents to Wesleyan."
Photos of the performances are below (photos by Olivia Drake):