Castonguay Teaches Coursera Course on Career Decisions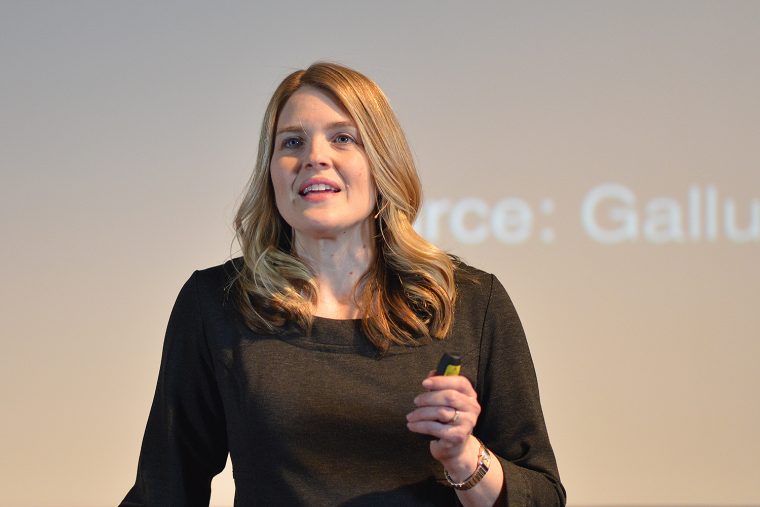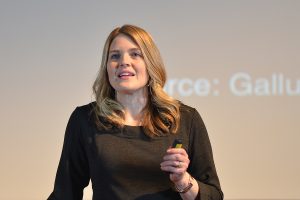 On May 1, Wesleyan launched a new massive open online course (MOOC) on Coursera titled "Career Decisions: From Insight to Impact." Free to Wesleyan alumni, the course aims to help learners understand their motivations, strengths, and goals, and appreciate how personal identity affects career decision making. A second version of the class for current Wesleyan students will go live in July, and entering students will be encouraged to complete it before they arrive on campus in the fall. The course is taught by Gordon Career Center Director Sharon Belden Castonguay, who also recently gave a talk at TEDxWesleyanU titled, "The Psychology of Career Decisions."
"The idea behind this course is that it will provide a 'flipped classroom' for career advising," Castonguay said. "We hope to encourage students to think about their motivations, interests, and goals as early as possible in their Wesleyan career, as well as guide their conversations with both their career and academic advisors. For alumni, we see this course as a way to frame thinking about possible course corrections as they navigate a dynamic employment market."

In this course, Castonguay draws from her decades of experience as well as research from the fields of psychology, organizational behavior, and sociology to help students understand best practices for making career decisions. She designed the content to help students develop the tools they need to make the right choices—from deciding an area of study to exploring potential lines of work to pursue.
The course is catered to those facing transition in their lives.
"Perhaps you are thinking about switching jobs or changing careers. Maybe you're starting college and are trying to get a handle on what you want to study. Or you just graduated and are trying to figure out what to do next. If you're interested in making good career decisions, this course is for you," Castonguay said.
Through a four-week program, students will watch 20 videos and participate in multiple practice quizzes and three graded reflection papers. Students will explore how cultural norms affect how they think about academic and career choices; take stock of what they devote time to and what that reveals about their motivations; use a design-thinking framework to learn how to broaden their exploration for possible working identities; and much more.
The Career Decisions class joins 12 other courses and specializations created by Wesleyan University scholar-teachers and offered by Coursera. The University seeks to build a diverse, energetic community of students, faculty, and staff who think critically and creatively and who value independence of mind and generosity of spirit.
Alumni can register free online here.  Alumni need to log-in or sign-up for a Coursera account using their Wesleyan.edu email address in order to enroll in the course. Once you log-in with your wesleyan.edu email address, Coursera will send you an email verification.