Students in Rural Access Group Receive Davis Peace Grant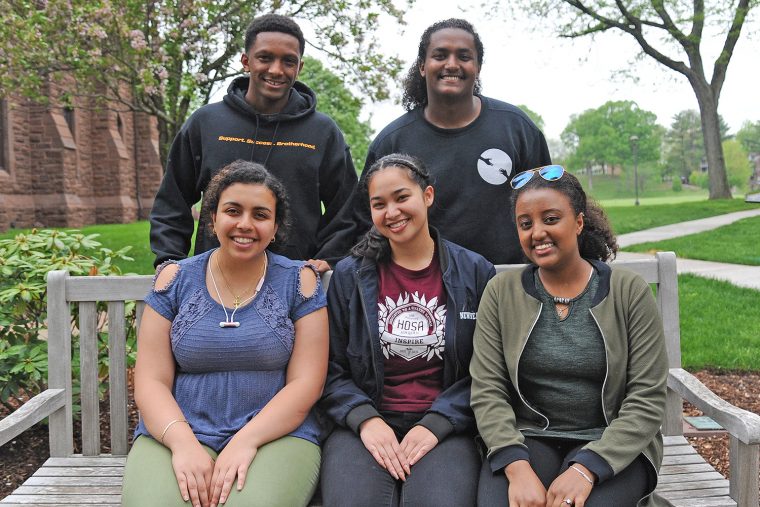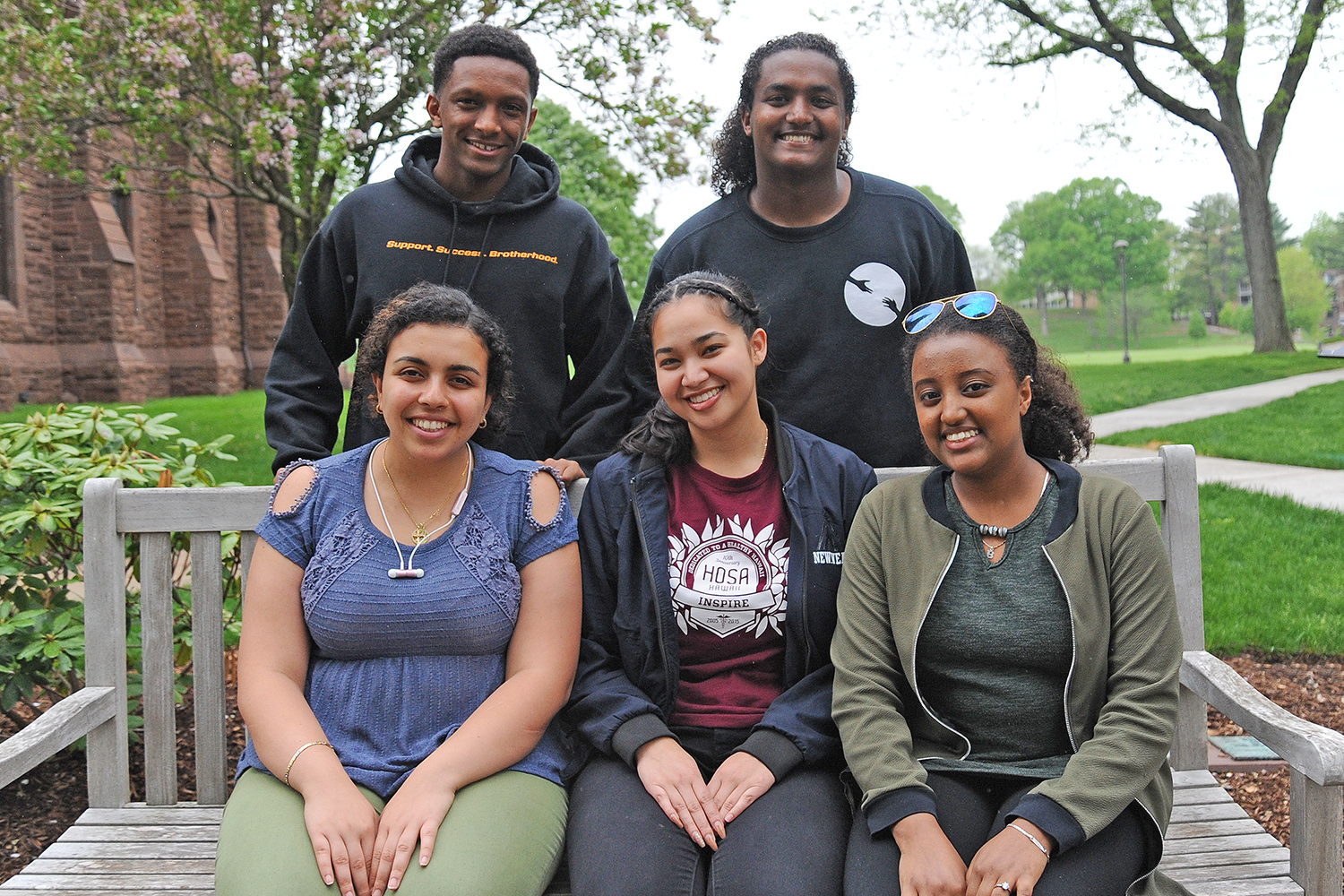 Five Wesleyan students determined to make life better for girls in rural African areas have received a prestigious $10,000 Davis Projects for Peace grant.
Their start-up nonprofit, Rural Access, seeks to expand access to health and education in impoverished areas, while also raising awareness of pressing health issues. Among those is the need to address lack of menstrual hygiene products, which frequently keeps girls out of school and leads to high dropout rates, poverty, and other harmful outcomes.
This summer, Rural Access will be working in Ethiopia and Guyana to make menstrual hygiene kits and distribute them to girls. The project is far more complicated than it sounds because it involves establishing partnerships, winning the trust of communities, and overcoming adverse conditions, including near–civil war in Ethiopia.
Nebiyu Daniel '18, the founder and leader of Rural Access, says that, "Work like this requires a lot of commitment. It takes a dedicated team, and we work on this every day."
The team consists of Daniel, Momi Afelin '19, Edelina Marzouk '19, Betty Bekele '19, and Emanuel Fetene '20.
Daniel founded Rural Access on the principle that connection to the community served is essential. He was born in Ethiopia and spent his childhood there. In the summer of 2016, he returned to his native region of Garamuleta to work with elderly individuals and to distribute first-aid kits to 500 families.
Last summer, after he recruited his student partners, they expanded the project into Guyana (following a year of preparation). They partnered with Days for Girls, an organization that seeks to expand access to menstrual hygiene products. The menstrual kits are low-cost at $10 and contain material that can be washed and reused for several years.
Their community-centered approach has allowed them to build relationships that destigmatize menstruation. They aim to change perceptions by engaging the entire community in conversation.
The next step for Rural Access is to develop a microenterprise based in Ethiopia's capital city of Addis Ababa that will produce reusable sanitary products, thereby creating jobs and establishing a sustainable basis for continuing distribution of the kits.
The students travel abroad in the summer but work throughout the school year to be ready for the next season. Says Afelin, "You can plan, plan, and plan, but we've learned that you have to be so adaptable on the ground."
Daniel plans to continue his work with Rural Access past graduation and says the team has been tested as the project has evolved. "We received so many 'no's early on," he adds. "People said our ideas were impossible, but we didn't listen."