Grant Supports 240 Hours of Folk Song Digitization for the World Music Archives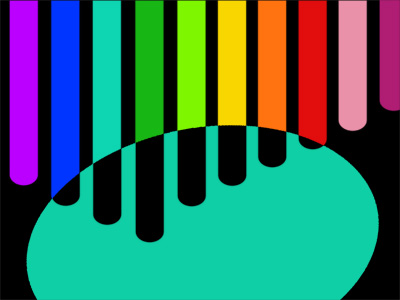 For 30 years, musicians such as Pete Seeger, Arlo Guthrie, Alice Gerrard, Tom Paley, and Hedy West performed at a small café in upstate New York. The business's owner, Phil Ciganer, recorded the multiple musical acts on reel-to-reel tape and cassettes, and in 2004, he donated thousands of hours of material to Wesleyan's World Music Archives in hopes of the University making them available for education and research.
For more than a decade, WMA was able to release small segments of the collection, but now, thanks to a $48,573 grant from the Council on Library and Information Resources (CLIR), more than 240 hours of these recordings will be digitized and available for in-house listening at the World Music Archives.
The targeted content contains 123 audio cassettes and 47 tape reels, recorded by Ciganer during the Great Hudson River Revival Festival and the Bear Mountain Festival of World Music and Dance between 1978 and 1982.
Both festivals were conceived as a means to raise awareness of the environmental damage to the Hudson River, and by extension the awareness of national and global environmental concerns. Prominent figures in the American folk music and singer-songwriter scene performed at these concerts.
"There is high scholarly value in this collection, as a record of an event dedicated to social and political activism, with a list of performers that have dedicated themselves to activism of various types—including the preservation of forms of traditional music, and the use of music to communicate messages about society," said Alec McLane, music librarian and director of the World Music Archives. "The live-concert atmosphere is also of interest to scholars of performance studies, as comparisons of live and commercial performances by musicians in various contexts are important to ethnomusicological research, as are the dynamics of music festival performances in general."
While the festival has been held annually, there appears no other year where the concerts were recorded with the same kind of attention as they were in 1979. "Loss of these recordings would mean the loss of a significant record of an era of activist folk music in the United States," McLane said.
CLIR is awarding the funding through Recordings at Risk, a national regranting program that supports the preservation of rare and unique audio and audiovisual content of high scholarly value through digital reformatting. The Northeast Document Conservation Center (NEDCC) will begin the reformatting process soon.
"For audio, digital preservation is really the only way to go," McLane said. "Tapes deteriorate over time, the more so if they are played. So making digital copies is the best way to preserve them and provide access for people."
By next October, NEDCC will provide Wesleyan with archival-quality sound files for long-term storage, along with access-quality listening files. The World Music Archives staff will gather detailed descriptive metadata and create records for the library catalog with lists of performers and song titles, as well as subject headings. They will share the catalog records globally, enabling discovery of the recordings by a worldwide audience. Access to the recordings themselves in the immediate future will be limited to in-house listening, either through streaming or on CD.
The digital recordings will supplement an existing collection in the World Music Archives consisting of field recordings from all over the world.
"Preserving, digitizing, and making this unique collection available for scholarship will serve students and researchers in numerous disciplines, here on campus and more globally," said Joyce Jacobsen, provost and vice president for academic affairs."These activities serve Wesleyan's educational mission."