Professor Schorr Remembered for Creating Art That Addressed Comedy, Tragic Loss, Nostalgia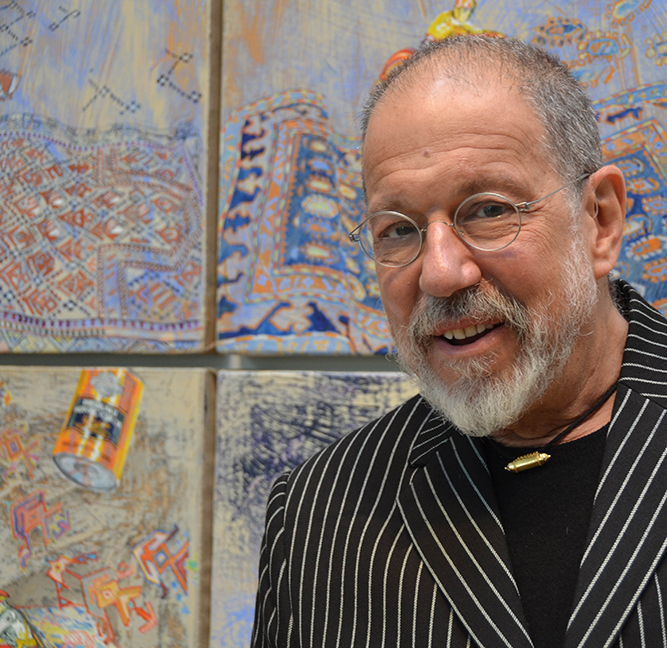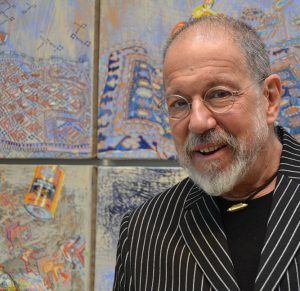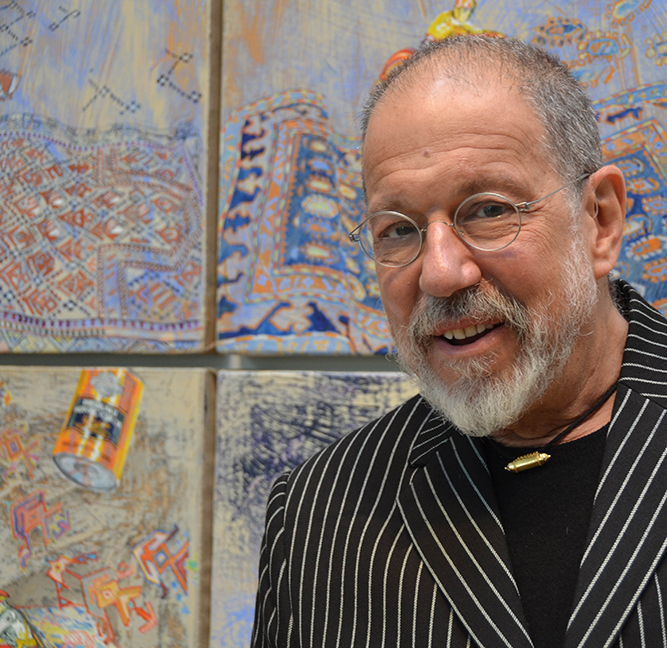 David Schorr, professor of art, died on June 16 at the age of 71.
Schorr was born and raised in Chicago. He received his BA from Brown University and his BFA and MFA from Yale University. He arrived at Wesleyan in 1971, and for the past 47 years he taught a wide range of courses including printmaking, drawing, typography, book design, graphic design, and calligraphy. He received the Binswanger Prize for Excellence in Teaching in 2015.
Schorr's career as an artist and designer was as broad ranging as his teaching. He designed many posters and books, provided illustrations for numerous books (including Parallel Lives by Phyllis Rose and Norman Shapiro's translations of La Fontaine's fables), provided hundreds of literary portraits for the New Republic (some of which currently hang in the Shapiro Writing Center and in the president's office), and had an active practice as a painter and printmaker, exhibiting regularly with the Mary Ryan Gallery in New York City for over 30 years. Schorr's work addressed themes ranging from the human comedy (Commedia dell'Arte) and tragic loss (the AIDS crisis) to nostalgia.
"David was an incomparable raconteur who loved bringing people together around art and conversation," said Jeffrey Schiff, professor of art. "He was a dedicated teacher, who cared deeply about his students and the fullness of the educational enterprise, and did much to shape the studio arts at Wesleyan."
Phyllis Rose, professor emerita of English, added, "He was the most life-affirming, life-enhancing person I've ever known, vital in himself and a source of vitality and joy to others. He was playful and self-dramatizing, and, at the same time, a deep humanist, who loved music and poetry as much as he loved art and felt they all worked together. The day before he suffered the aortic dissection that eventually felled him, he taught a class on printmaking in Italian to Italian students at Bologna's Accademia di Belle Arti and said to me on FaceTime, 'I LOVE teaching!'"
A memorial event will be held on campus later this year.
Schorr is survived by his niece Sarah Schorr '99, his nephew Max Schorr '03, and his sister-in-law Natalie Schorr.