Walking Paths Help Employees Avoid Sedentary Lifestyles at Work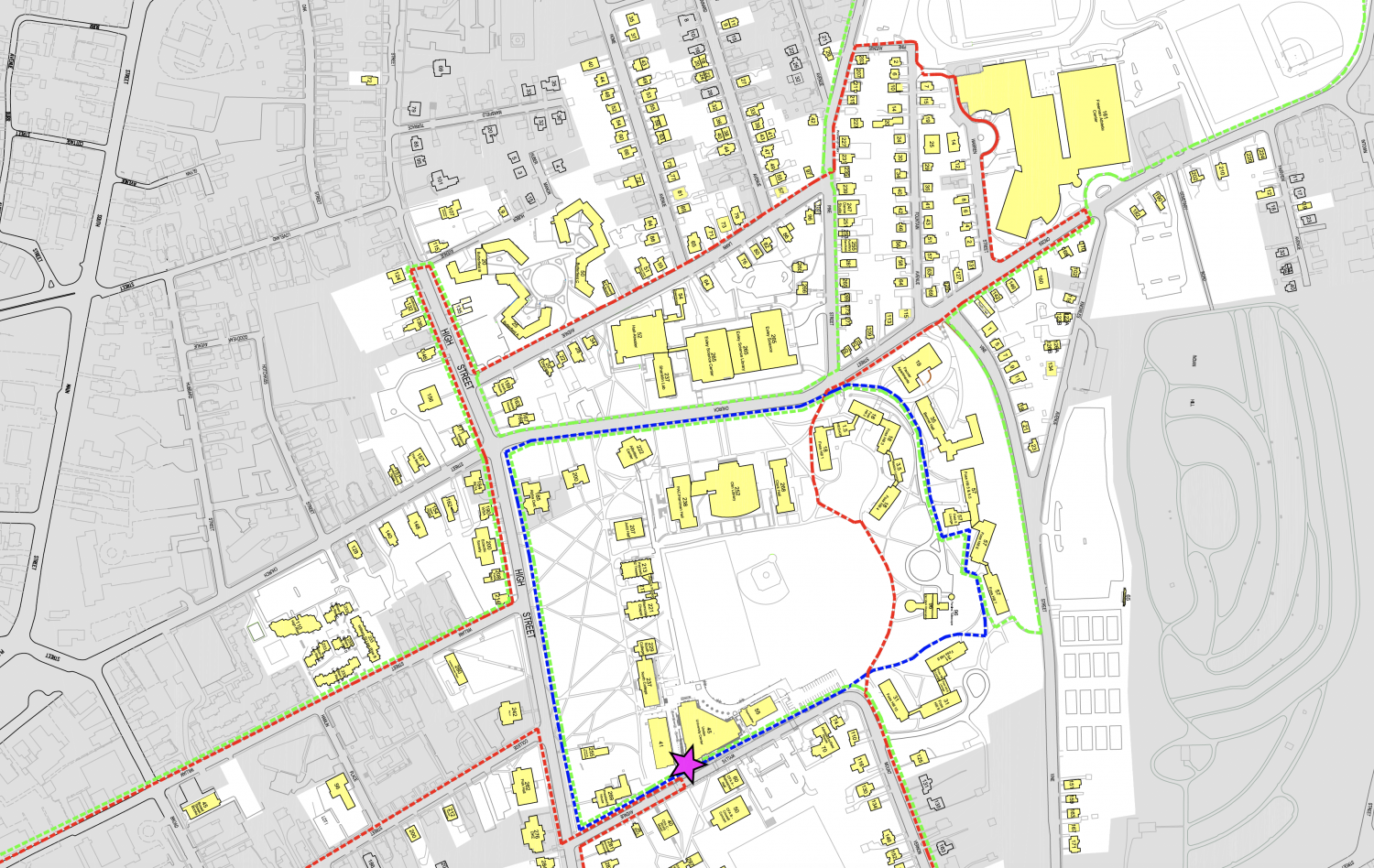 (By Alessio Gallarotti '15)
This summer, the Sustainability Office, in conjunction with Human Resources, is encouraging Wesleyan employees to get out and walk.
In 2016, with the approval of President Roth and his cabinet, as well as with strong grassroots support, the Sustainability Office began implementation of a five-year sustainability action plan (SAP), which included approximately 160 initiatives to promote holistic sustainability on campus. The term "sustainability," while typically used to refer to topics like recycling, resource efficiency, and emissions, is a much broader concept, including social and economic components. Promoting walking promotes well-being and appreciation for place, both of which have the potential to increase holistic sustainability.
One of the many initiative objectives of the Sustainability Action Plan is to promote exercise and outdoor access, which the Sustainability Office hopes will increase the use of walking paths around campus and physical fitness.
Helping to promote this more active lifestyle is a newly launched Wesleyan University Fitness Trails map showing 1-, 3-, and 5-mile walking loops beginning at Wyllys Avenue near Usdan and Boger Hall. In addition, individuals looking for alternate options can follow the cross-country teams' courses published on the University Athletics website.
Getting employees exercising regularly is an important part of promoting social sustainability at the University. By providing routes to follow, it makes it easier for people to be active, drive less, exercise more, and connect with the world around them.
"It is a cultural change. Many employees live somewhere else and don't really know Middletown very well, especially on foot," says Sustainability Director Jennifer Kleindienst. "They drive to work, park their car, walk to their office, work all day, walk back to their car, and drive home. Getting out of the office for walking meetings and lunchtime strolls has the potential to make the workday more pleasurable and promote health."
Along with the new walking map, the Sustainability Office will work with Human Resources to develop more communication and tools to help people become more sustainable in their personal lives and get in touch with their natural surroundings.