Gottschalk, Greenberg '04 Release Second Edition of Islamophobia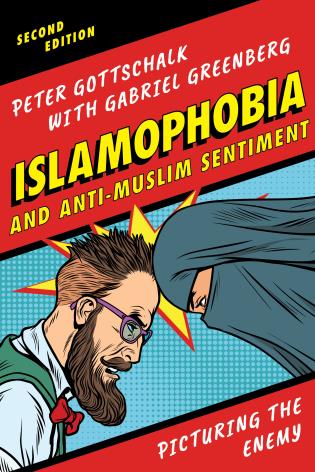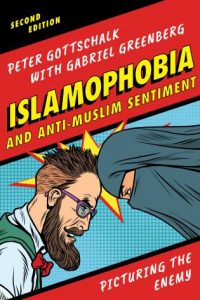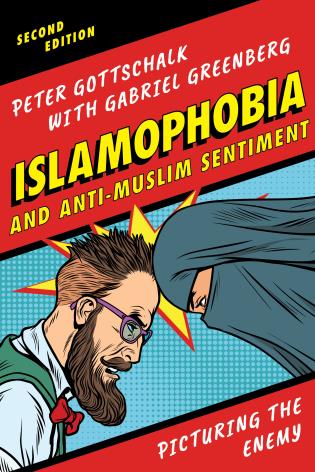 Peter Gottschalk, professor of religion, and history major Gabriel Greenberg '04 are the coauthors of Islamophobia and Anti-Muslim Sentiment: Picturing the Enemy, Second Edition, published in July 2018 by Rowman and Littlefield Publishers. The duo released Islamophobia: Making Muslims the Enemy in August 2007.
Islamophobia explores anxieties surrounding anti-Muslim sentiments through political cartoons and film. After providing a background on Islamic traditions and their history with America, it graphically shows how political cartoons and films reveal a casual demeaning and demonizing of Muslims and Islam from both sides of the political aisle. Islamophobia and Anti-Muslim Sentiment offers both insights into American culture's ways of "picturing the enemy" as Muslim, and ways of moving beyond antagonism.
"The new edition adds two new chapters and makes many changes to account for the rise of President Trump and mainstream white nationalism," Gottschalk explains. The book also incorporates parts of Greenberg's honors thesis at Wesleyan and features more than 50 images that highlight Islamophobia and anti-Muslim bias from conservative and liberal media outlets alike.
Gottschalk also is director of the Office for Faculty Career Development and coordinator of the Muslim studies certificate. His books, which include American Heretics and Religion, Science, and Empire, draw on his research and experience in India, Pakistan, and the United States.
Greenberg lives with his wife and kids in New Orleans. He is the congregational rabbi of a historic synagogue, and also serves as the rabbi for Avodah: New Orleans, a local service corps that seeks to address effects and root causes of poverty in the city.