Athletic Contests, WESeminars, and Other Highlights of 2018 Family Weekend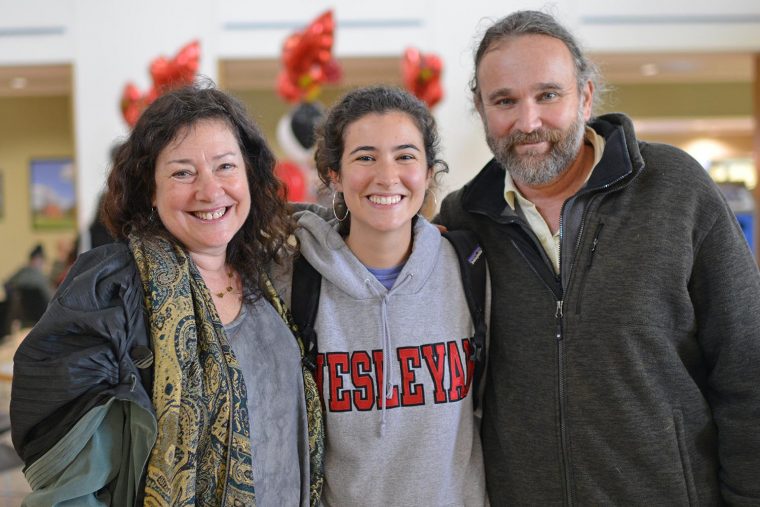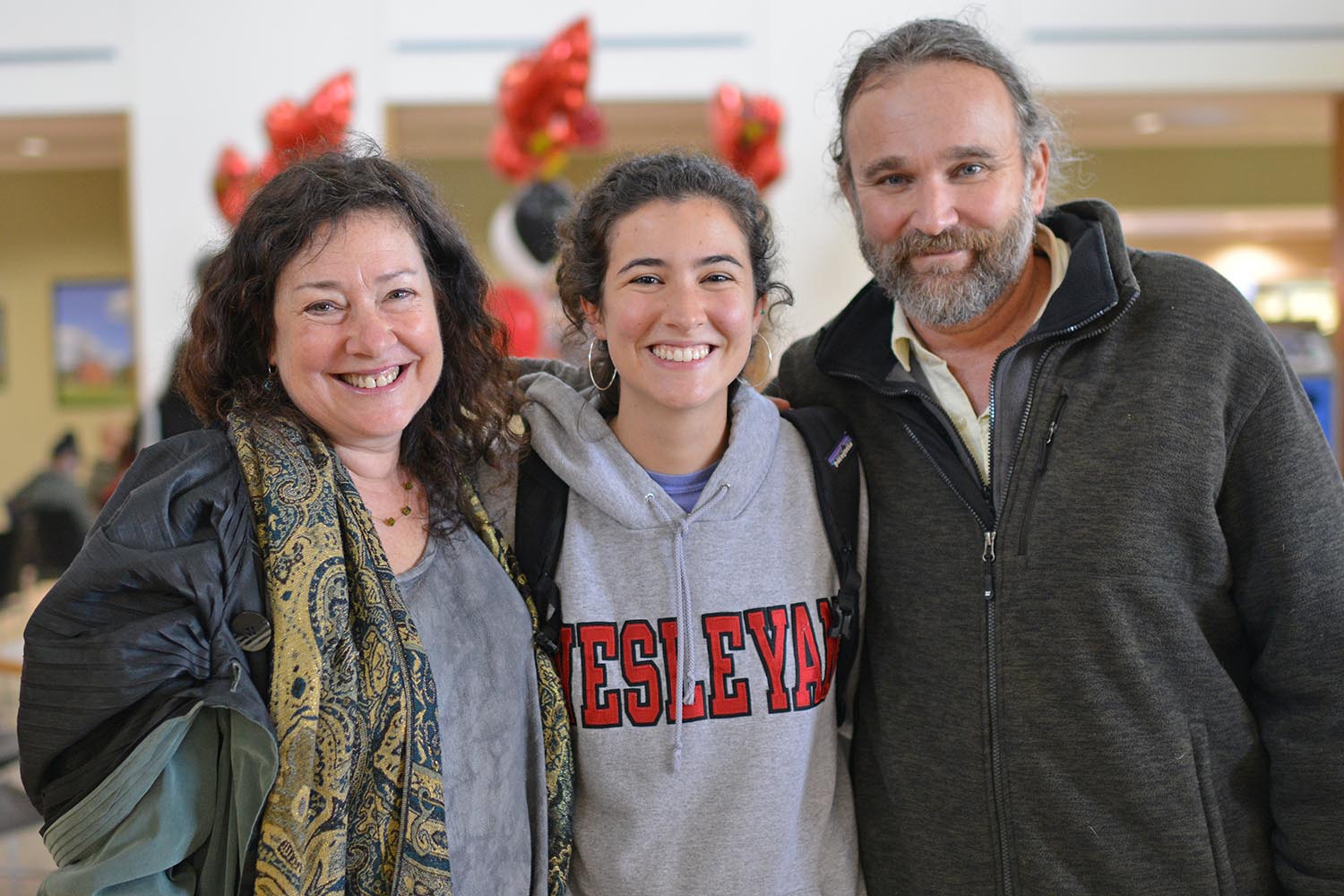 More than 2,000 parents, family members, friends, and alumni attended Family Weekend 2018 Sept. 28–30 on campus. Activities included campus tours, WESeminar lectures, panel discussions, performances, a Wesleyan Summer Grants showcase, an Alumni and Student of Color Celebration, the 8th Annual Stone A Cappella Concert, the 26th Annual Dwight L. Greene Symposium presenting "Black Phoenix Rising," and much more.
In Family Weekend athletic news, all four home contests (football, field hockey, and men's and women's soccer) saw hard-fought battles against Hamilton. Hamilton blocked a Wesleyan punt and recovered it in the end zone with just 1:34 to play in regulation as the Continentals stunned the Cardinals, 33-29. Men's and women's soccer were both forced into overtime, with the women earning a 1–1 draw, and the men falling 1–0. Field hockey fell by one goal, 2–1, to the 14th-ranked Continentals.
Men's crew opened up its fall season with a first-place finish in the Collegiate Open 8, taking home the Muncie Cup at the Head of the Riverfront in Hartford, Conn. Volleyball won its second consecutive Little Three Championship following a 3–0 sweep over archival Amherst, and remain perfect in NESCAC play with a 5–0 mark. The women's cross country team placed 8th of 43 teams at the 45th Annual Paul Short Run, with Becky Lopez-Anido '21 crossing the finish line 30th of 363 runners. Golf placed 8th at the NESCAC Championship Qualifier. In men's tennis on Sept. 30, Peter Anker '22 led the way for Wesleyan at the ITA Regional Championships in Middlebury, Vt., making the quarterfinals in doubles alongside Zach Fleischman '21 as well as winning a pair of singles matches to make the third round. Victoria Yu '19 and her sister, Kristina Yu '22, came away with a winning 6–4, 6–3 win at the New England ITA Regional Doubles Championship.
This weekend, Wesleyan Athletics also collaborated with the Headway Foundation to raise awareness about concussions.
View a selection of images below, or visit the full Family Weekend photo album on Wesleyan Flickr. (Photos by Olivia Drake, Tom Dzimian, Jonas Powell '18, Rebecca Goldfarb Terry '19, and Caroline Kravitz '19. Additional info provided by Cynthia Rockwell and Mike O'Brien.)