Alumni-Led Kitchen Ceilí and Friends Performs Traditional Music Spanning Cultures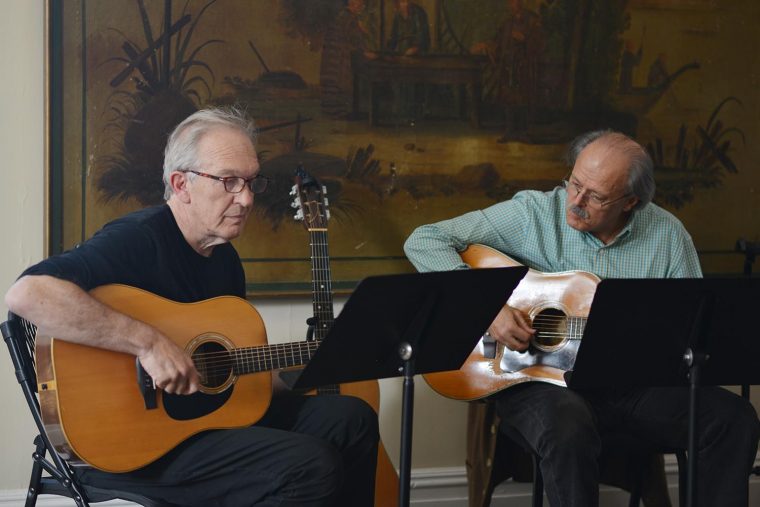 Kitchen Ceilí and Friends performed at Russell House on Sunday afternoon of Family Weekend.
Formed in 1993, Kitchen Ceilí features private lessons teacher Stan Scott PhD '97 on vocals, guitar, mandolin, and banjo; Dora Hast PhD '94 on vocals, tin whistle, and recorders; and George Wilson on vocals, fiddle, banjo, and guitar. A ceilí (English pronunciation: kā'lē) is a traditional Gaelic social dance or gathering with music.
On Sunday, the trio was joined by "Friends"—the Hindustani vocalists of the Rangila Chorus and vocalist/guitarist Sam Scheer—and the group widened their geographic focus, performing not only original and traditional music from Ireland, America, England, and Scotland, but also from South Asia.
The event was held in conjunction with the Center for the Arts' Music at the Russell House Series.
Photos of their concert are below: (Photos by Caroline Kravitz '19)