Students Win Entrepreneurship Foundation Business Pitch Competition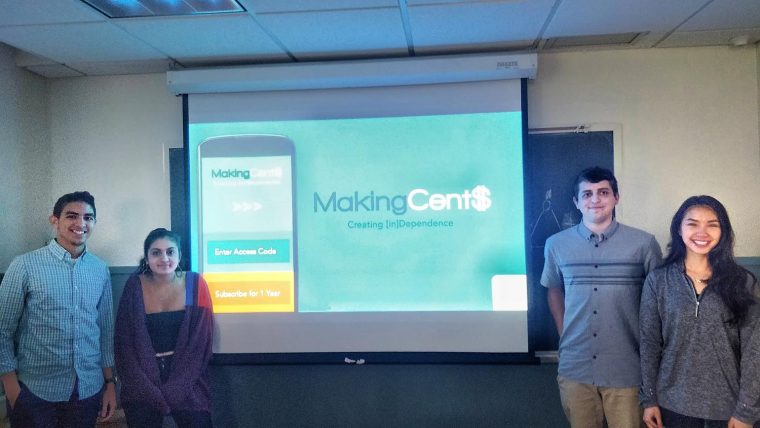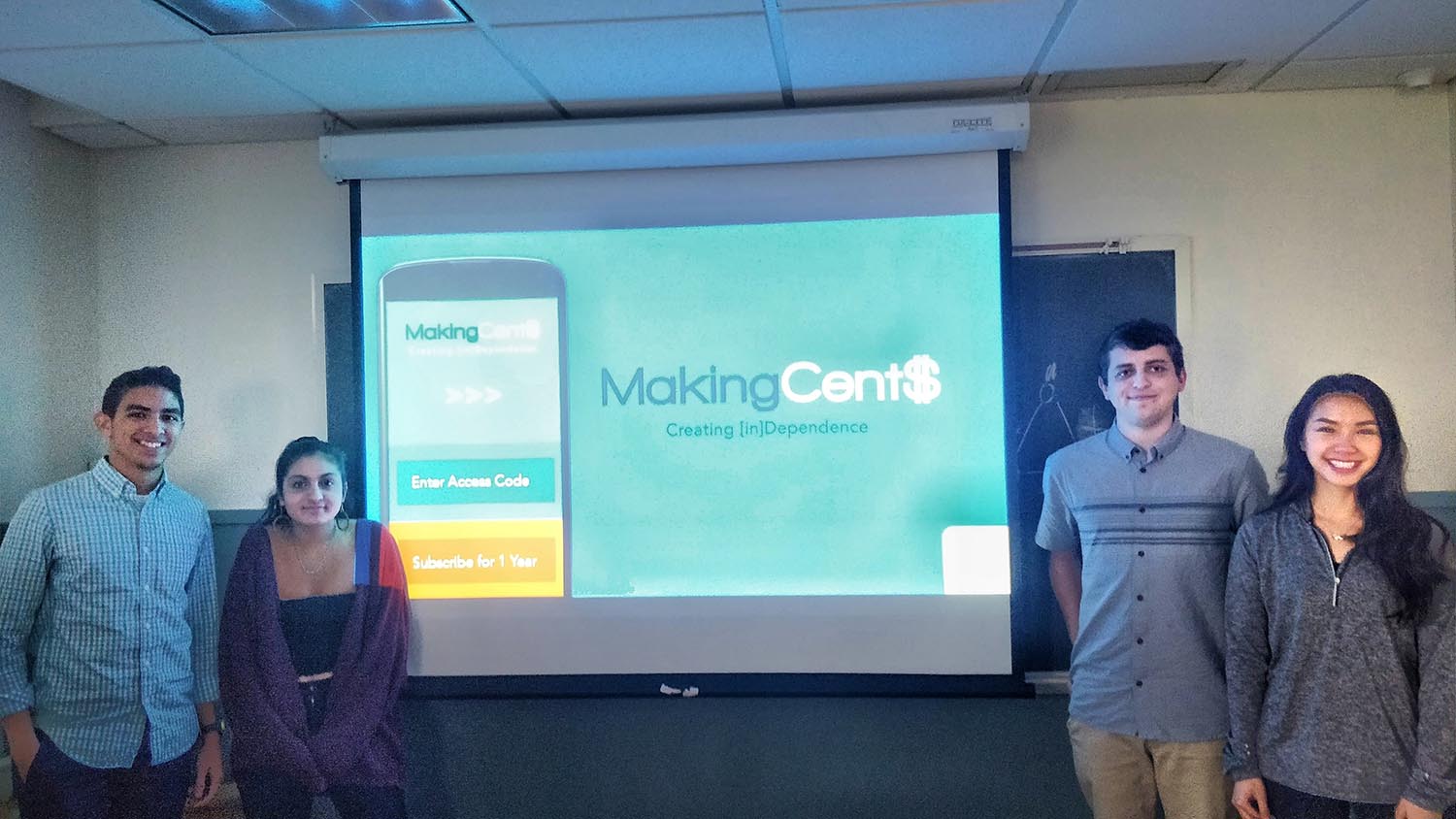 For four Wesleyan students, creating a mobile platform–based business that helps people with financial literacy just made sense.
Their business pitch for "MakingCent$: Creating [in]Dependence" landed them the grand prize the Entrepreneurship Foundation's Best Online Submission competition. The Entrepreneurship Foundation is a Connecticut-based organization that provides resources to help both educators and entrepreneurs.
Eunes Harun '20, Sanya Bery '21, Joey Ellis '19, and Marcia Saetang '19 created the app during their GOVT 326: Political Consulting for International Business course last spring.
"We found that financial illiteracy is, unsurprisingly, rampant in underdeveloped areas; however, what astounded us is that it's even common within developed communities as well," Harun explained. "The lack of financial literacy is causing individuals to face mountains of debt and can cause a spiral into even worse."
As part of their classwork, the group compiled a business plan, which evolved into developing an app that tackles this issue. They entered the project in the Entrepreneurship Foundation's Business Pitch Competition, which had two rounds. First, the students presented a written pitch, advocating for funds for their business. Those selected moved on to complete a 60-90 second video pitch. In the end, MakingCents$ won and garnered a $500 cash prize.
The Political Consulting course, taught by Professor of Government Giulio Gallarotti, bridged the gap between theoretical learning and real-world training, touching on project-based learning, honing presentation skills, and learning to communicate a message effectively. Gallarotti also is co-chair and tutor, College of Social Studies; and professor, environmental studies.
"Professor Gallarotti guided us through the process of understanding everything an entrepreneur or business leader needs to know when working in both domestic and international business," Harun said. "Some components that I found most interesting are the cultural landmines that a business leader must be conscious of when doing business in a different country—from avoiding pork when catering business meetings in Dubai, to taking a business card with the right hand when meeting leaders in Japan."
The course, Harun said, "is a fantastic exemplification of what Wesleyan stands for."
In addition, at another Endeavor Foundations contest in December, Inayah Bashir '19 won a $3,000 award for her mental wellness program, Level Head, Level Up. And Aaron Stryker '19 won $500 for his venture Dharma Gates, which connects young people to monastic practice and challenges existing notions of what it means to be human.