Wesleyan Assumes Leadership of Center for Creative Youth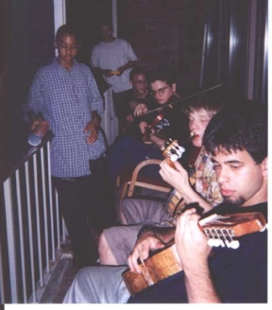 As first announced in October 2018, Wesleyan has assumed leadership of the Center for Creative Youth (CCY) as an official program of the University. The first CCY camps under Wesleyan's management will be offered in summer 2019. For 42 years, CCY was held on Wesleyan's campus, but run by the Capitol Region Education Council (CREC). With state education cuts and the resulting financial strain experienced at CREC, CCY's existence was in jeopardy. This transition to Wesleyan is not only the beginning of a bright new chapter for CCY, but the continuation of a beloved series.
CCY is a four-week precollege summer residential program. High school students from across Connecticut, the United States, and around the world gain hands-on experience in an advanced, progressive curriculum that focuses on performing, creative, and studio arts, while enhancing their critical thinking, interdisciplinary and multicultural learning, and leadership skills. Students leave the program with a better perspective on career and higher education choices. Approximately 60–100 students, ranging in age from 14 to 18, participate each summer. The program features daily arts classes in a variety of concentrations, including music, theater, creative writing, musical theater, and visual arts.
Generations of students have called the program a "life-changing" experience. Hearing the news of the program's transition to Wesleyan has prompted many CCY alumni to reach out and share memories of their experience in the program.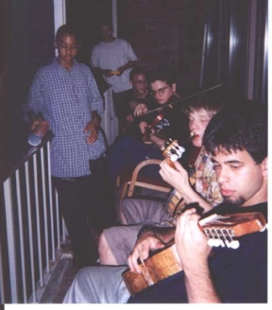 "A group of us at CCY would often spontaneously meet in the evenings and jam outside just for fun. Usually, someone happened to be playing music and the rest of us would come out to join," said Christopher Moscate CCY '98. "In those sessions we learned about other music from each other; riffing on Spanish, jazz, folk, and even classical motifs to name just a few styles. CCY was an awesome experience because the atmosphere fostered a sense of creative community without judgment. It didn't matter to us kids if you knew music or not. Some musicians actively studied music, some played as a hobby, and others had never touched an instrument in their lives."
Siblings Michelle and Bobby Madar are both CCY alumni; Michelle in 2008 and Bobby in 2015. "My summer at CCY was the best experience of my life. I met so many amazing people and had such an amazing time that I've been telling all of my students about CCY hoping they will attend one day," Michelle Madar said.
As Wesleyan takes over leadership of the program, there are hopes that it will become more interwoven with other programs and people on campus.
"Wesleyan is exploring synergies between CCY and the Center for the Arts, academic departments in the arts, and other centers and programs on campus," said Provost and Senior Vice President for Academic Affairs Joyce Jacobsen. "It is my hope that Wesleyan undergraduate and graduate students, faculty, and alumni will become more deeply involved in supporting this wonderful program."
Anyone in the Wesleyan community who is interested in getting involved with the CCY program in some capacity, or who has ideas to share, can contact CCY at ccy@wesleyan.edu.
"If you know a student who might be interested in having a 'life-changing' experience at Wesleyan this summer, please help spread the news about CCY," Jacobsen said.
CCY also is seeking residential advisors and classroom assistants for the 2019 program.
Applications are now open online. March 1 is the application deadline; auditions will be held on campus on March 16. More information about the CCY program can be found here.