Wesleyan Announces 2019 Honorary Degree Recipients

At the University's 187th Commencement on May 26, 2019, which coincides with the 50th anniversary of the historic Vanguard Class of 1969 and the founding of the African American Studies program at Wesleyan, Wesleyan will present three honorary degrees.
Saidiya Hartman '84, a groundbreaking scholar and cultural historian, will deliver this year's Commencement address. Hazel Carby and Edwin Sanders II '69 also will be honored.
"I am proud to note that all three recipients have deep Wesleyan roots and distinguished careers dedicated to better understanding and improving the lives of African Americans through scholarship, creativity, and service," Roth wrote in a campus-wide email. "They helped establish and expand African American Studies at Wesleyan, which our faculty voted to award full department status this past fall as a means of carrying forward this important work."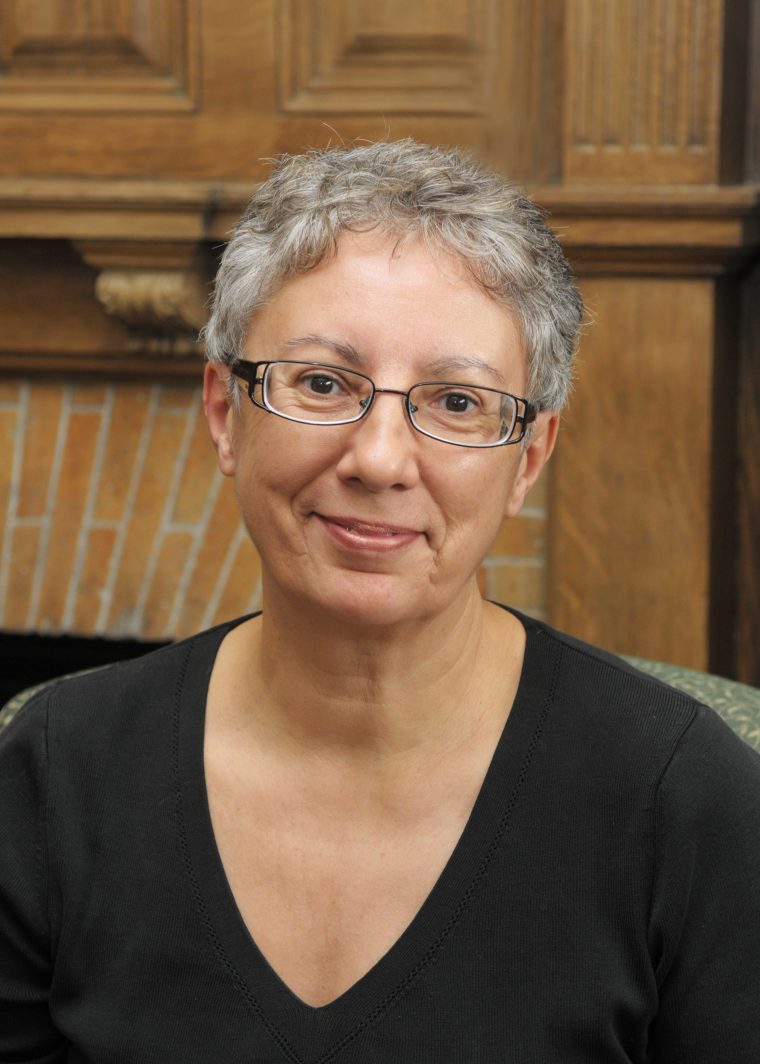 Hazel V. Carby
Hazel V. Carby, who taught English at Wesleyan from 1982 to 1989, is the Charles C. and Dorothea S. Dilley Professor of African American Studies, professor of American Studies, and director of the Initiative on Race, Gender and Globalization at Yale University. She is a leading scholar on issues of race, gender, and ethnicity.
Her first book, Reconstructing Womanhood: The Emergence of the Afro-American Woman Novelist (1987), is a pioneering study of black female writers. In Race Men (1998), she examines issues of black masculinity; and her Cultures in Babylon (1999) brings together a number of her most influential essays on such topics as the construction of literary canons, multicultural education, and the necessity for racially diverse school curricula. She has continued to publish prolifically, often exploring differences between the symbolic constructions of black lives and the actual lived experience of African Americans. Her new book, Imperial Intimacies, will be published on Sept. 10, 2019.
Her courses address issues of race, gender, and sexuality through the culture and literature of the Caribbean and its diaspora; transnational and postcolonial literature and theory; representations of the black female body; and imagined futures in science fiction. Professor Carby is the recipient of the 2014 Jay B. Hubbell Medal for Lifetime Achievement in American Literary Studies (given by the American Literature Section of the Modern Language Association) and the 2019 Stuart Hall Mentor Award from the Caribbean Philosophical Association. She holds a PhD from Birmingham University in England and was recently elected to the Royal Society for the Arts.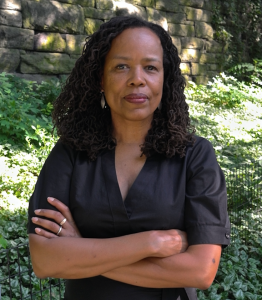 Saidiya Hartman '84
Saidiya Hartman '84 is professor of English and comparative literature and women's and gender studies at Columbia University. She is renowned for her creative combinations of historical research, critical theory, and fictional narrative in exploring "the afterlife of slavery" and its negative effects on the life chances of black Americans.
She is the author of Scenes of Subjection: Terror, Slavery, and Self-Making in Nineteenth-Century America (1997) and Lose Your Mother: A Journey Along the Atlantic Slave Route (2007). As a Guggenheim Fellow, she also completed Wayward Lives, Beautiful Experiments (2019), which examines life in black slums at the turn of the 20th century; and she is currently at work on a new book project, N Folio: An Essay on Slavery and the Archive. Her published essays on film, photography, and feminism have been widely anthologized.
Professor Hartman received a doctoral degree from Yale University in 1992. A member of the editorial board of Callaloo, she has been a Cullman Fellow at the New York Public Library, a Fulbright Scholar in Ghana, a Whitney Oates Fellow at Princeton University, and a Critical Inquiry Visiting Professor at the University of Chicago. She was awarded the 2007 Narrative Prize from Narrative magazine and the Gustav Myers Award for Human Rights, and is also the former director of the Institute for Research on Gender and Sexuality.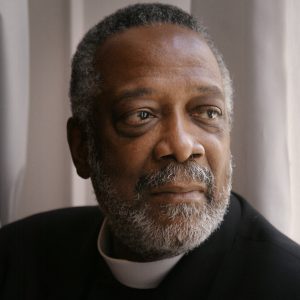 Edwin C. Sanders II '69
The Reverend Edwin C. Sanders II '69 is the senior servant and founder of Metropolitan Interdenominational Church (established 1981) in Nashville, Tennessee. Metropolitan's mission is to be "inclusive of all and alienating to none," with outreach ministries for substance abuse, child advocacy, sexual violence, and harm reduction, and services to persons affected by HIV/AIDS.
An anthropology major while at Wesleyan, Rev. Sanders began his career as codirector of Wesleyan's African American Institute, later serving on Wesleyan's Board of Trustees and receiving the University's Distinguished Alumnus Award in 2014. He pursued graduate studies at Yale's and Vanderbilt's divinity schools. In Nashville, he held positions as dean of the chapel and assistant professor of religious and philosophical studies at Fisk University, director of the Southern Prison Ministry, pastoral counselor for the Meharry Medical College Alcohol and Drug Abuse Program, and commissioner for the Tennessee Human Rights Commission.
Rev. Sanders has been a member of advisory committees and councils for the Clinton, Bush, and Obama administrations and has spoken at numerous international AIDS conferences. He formerly served on the Board of Religious Coalition for Reproductive Choice and the Howard University School of Divinity Board of Visitors. Rev. Sanders is the founding chair and current ambassador of the HIV Vaccine Trials Network Legacy Project Advisory Group designed to increase the participation of African Americans, Latinos, and Asian Pacific Islanders in HIV vaccine studies; and he serves on the President's Emergency Plan for AIDS Relief (PEPFAR) Scientific Advisory Board and the Boards of National Minority AIDS Council (NMAC), the Drug Policy Alliance, and the Black AIDS Institute.
A list of past honorary degree recipients and Commencement speakers is available here. The President's Office welcomes suggestions for future recipients of honorary degrees. Please contact presoffice@wesleyan.edu.