Audio Book Narrator Ballerini '92 Wins Audie Award—Again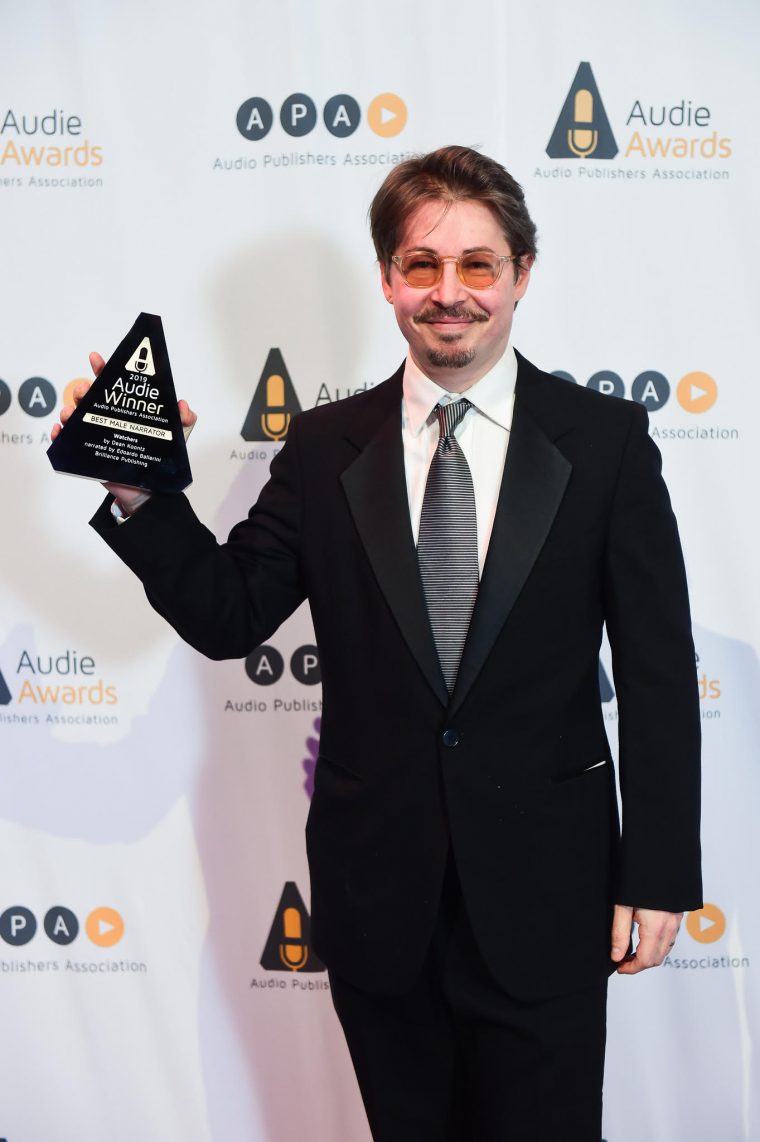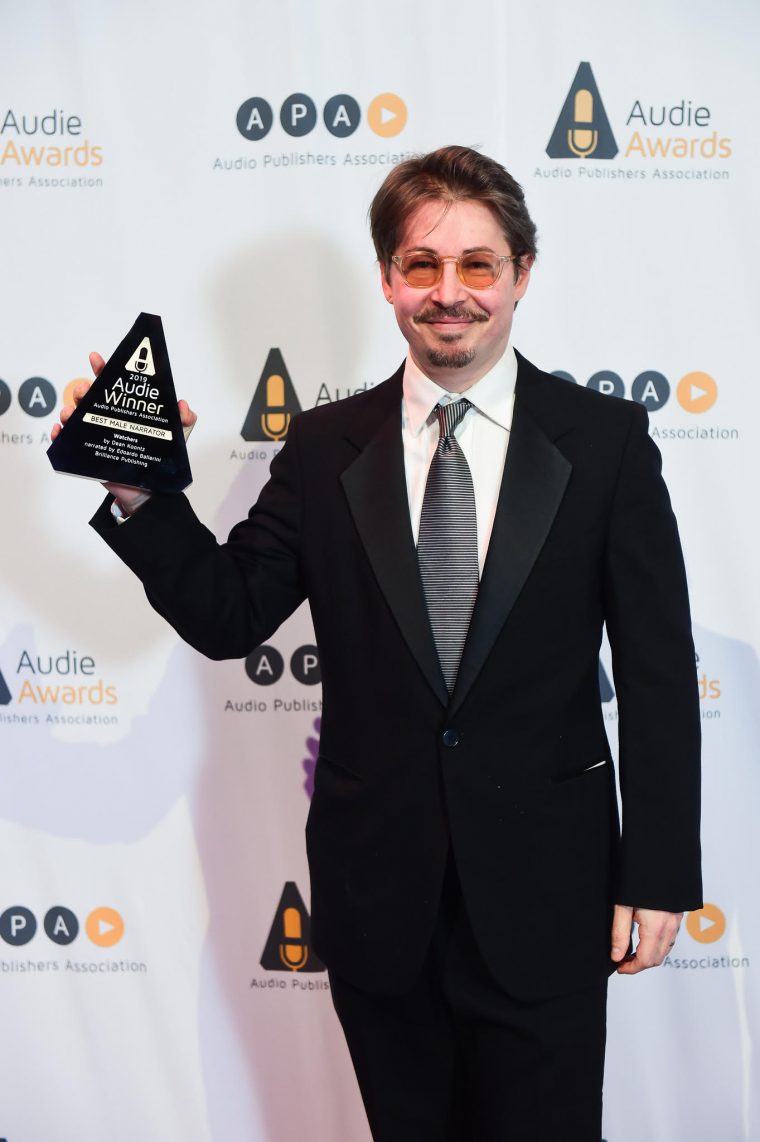 This year at the 24th annual Audie Awards, held on Feb. 4, Edoardo Ballerini '92 was named Best Male Narrator for his work on Watchers by Dean Koontz.
The awards are sponsored by the Audio Publishers Association. In this winning entry, Ballerini was cited for "do[ing] a top-notch job of narrating this story. Listeners join Travis Cornell, who is hiking while trying to make sense of his life. When he chances upon an apparently stray golden retriever, things will never be the same. Ballerini creates a balance of warmth and suspense that reflects the heartwarming, yet at times frightening, aspects of the plot. He helps to characterize the three protagonists, including Einstein, the highly intelligent dog."
This was Ballerini's second time to receive the Audie for Best Male Narrator. In 2013, he stepped up to the podium for his work on Jess Walters's Beautiful Ruins. But it's not only modern fiction that finds its voice through Ballerini. His narration has made vibrant the books by a wide range of authors across centuries, including those by Dante, the Dalai Lama, James Patterson, and Franz Kafka.
Ballerini began working in film and television as a recent graduate, "then audiobooks kind of came to me," he said. "Somebody asked me if I would record a version of The Prince, by Machiavelli, and I said, 'Sure. Why not?'"
That was in 2007, when the audiobook industry started taking off. Although this form had been around for decades, the industry has been growing rapidly in recent years: in 2018 alone audiobook revenue increased 22.7 percent. While this uptick has been attributed to advancing technology, which makes it easier to stream or download and listen anywhere, Ballerini thinks other factors are at play.
"Narration—and storytelling in general—is one of the oldest art forms in the world. There's just something very basic that we respond to when somebody is telling us a good story, and telling it well, that strips away all these other layers.… It's kind of an antidote to the hyperactive world that people are living in."
The one-on-one relationship that develops between narrator and listener is different from the audience dynamics Ballerini experiences in other lines of acting. "The response I get from listeners is much more personal in nature," he said. "A woman wrote to me about how listening to a book I did got her through a divorce. Another couple wrote me saying that they had had this horrible winter and were snowbound, and every evening they would listen to me reading and it got them through the winter."
Audiobooks can also be a uniquely emotional experience for the narrator. "You go into a very quiet room, and you sit very still, and you just connect with the text and you do it for hours." Ballerini recently completed recording the English-language version of Karl Ove Knausgaard's acclaimed six-part memoir, My Struggle. For Ballerini, it was like delivering a 133-hour monologue. "It got under my skin. It got into my head. I started dreaming about this man."
While the time commitment is part of the magic of audiobooks, it is also one of the biggest challenges. Asking someone to stick with a story for 100-plus hours is a tall order. To keep listeners engaged, Ballerini tries to make his narrations as visually alive as possible so that "they can really see the story, see the characters, see the settings." As Ballerini put it, "People are seriously deciding, 'Should I watch an episode of Game of Thrones or should I listen to this book?' So you have to give them a product that says, 'Listen to the book.'"
As the listenership for audiobooks continues to grow, Ballerini predicts recordings will continue to become more elaborate to compete with podcasts, music streaming, TV, and other forms of entertainment. In the same vein as old radio-plays, more audiobooks are being performed by narrators as well as voice actors. Ballerini has also noticed that "some of the bigger titles, some of the best sellers, are getting more production value in terms of original music scores."
Work continues to roll in for the Audie Award winner. On Feb. 26th, his audiobook versions of two collections of essays by Tom Wolfe will be released on Audible. And coming full circle, Ballerini is currently narrating some books by Nobel Prize–winner Albert Camus, who was one of his favorite writers when he was at Wesleyan.