Following Record Applications, Wesleyan Admits Historically Diverse Class of 2023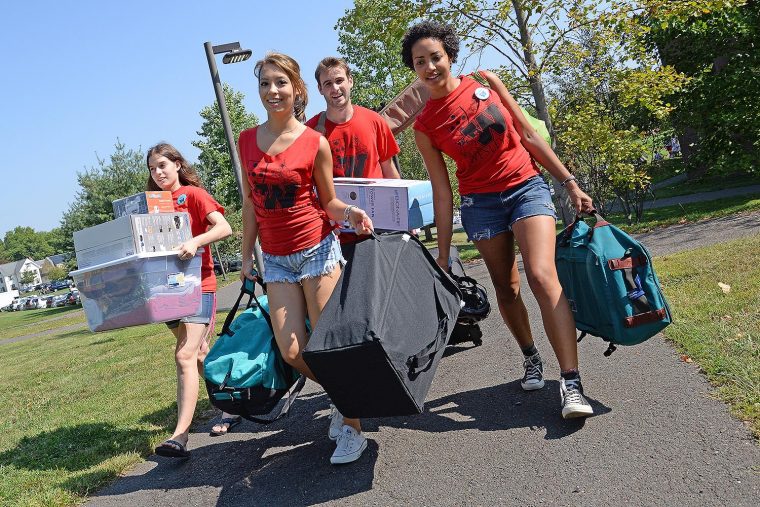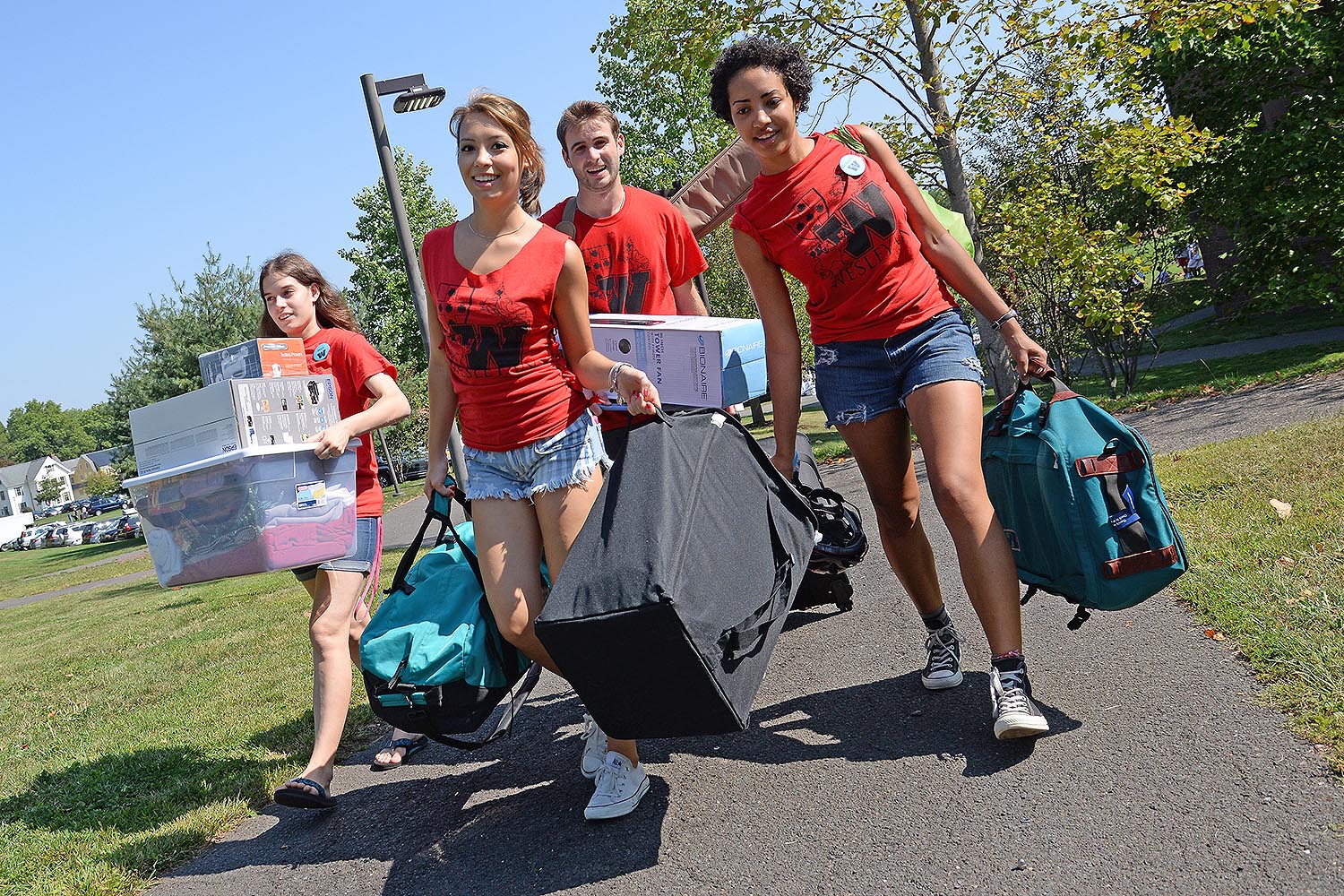 Wesleyan received a record 13,358 applications for its Class of 2023, offering admission to 2,114 students (15.8%) from one of the most competitive, diverse applicant pools in the University's history.
"Because of the nature of the students Wesleyan attracts and looks for, it's difficult to sum up an entire class succinctly," said Vice President and Dean of Admission and Financial Aid Nancy Hargrave Meislahn. "We hope these statistics convey what we value in the admission process and as an institution: diverse, socially conscious, academically talented students with a wide range of interests. One thing the students we look for have in common is their intellectual curiosity."
Admitted students hail from 58 different countries, and nearly half (49%) are students of color, up from 45% the previous year.
"The applicant pool was exceptionally talented and competitive this year," Meislahn said. "That required some difficult decisions, as is often the case. We are extremely proud of the pool of students we have admitted. And the increase in offers to students of color reflects our University's historic commitment to a diverse student body and comes at a poignant time, as we celebrate the 50th anniversary of the founding of African American Studies at Wesleyan."
Wesleyan was a leader among selective institutions in making standardized testing optional for applicants in 2014. The change allows students more control in how they present themselves to the admission committee and is intended to improve access for underserved communities, students of color, and first-generation scholars who may not have access to standardized test preparation opportunities. Of those admitted to the Class of 2023, 80% made their test scores available, with median scores of 34 ACT Composite, 750 SAT Evidence-Based Reading and Writing, and 780 SAT Math.
Prepared to work across the full Wesleyan curriculum, more than 80%of admitted students have taken calculus (89%), biology/chemistry/physics (84%), and four years of foreign language study (82%) as part of their high school preparatory studies. Fifty percent of admitted students applied for need-based financial aid, with Wesleyan meeting the full demonstrated need for all those admitted.
Year-to-Year Consistency
The admitted Class of 2023 is similar in many ways to recently admitted classes:
1,141 female (54%) and 973 male (46%) students
82% live outside of New England
16.5% live in other countries
17% speak English as a second language
13% are international students
14% are first-generation students
10% have a Wesleyan alumni or student relative
The students include 403 admitted and matriculating through Wesleyan's early admittance program, 22 students through QuestBridge (a nonprofit program linking underprivileged or low-income students with educational and scholarship opportunities around the US), and nine Wesleyan Posse veterans as part of the University's sixth year of partnership with the Posse Foundation.
China, India, United Kingdom Lead International Student Enrollment
In total, admitted students represent 80 different countries of citizenship (including those with permanent US residency). Of the international students admitted, China (68), India (44), and the United Kingdom (31) account for the countries with the largest number, followed by South Korea (24), France (15), and Thailand (13). In demonstration of the breadth of Wesleyan's global reach, other countries represented include: Azerbaijan; Bosnia and Herzegovina; Burundi; Chile; Egypt; Greece; Iran; Kyrgyzstan; Paraguay; Peru; Sri Lanka; and the Bahamas.
WesFest 2019: A Celebration of All Things Wesleyan
With the last round of acceptance offers mailed on Friday, March 22, and released online on Saturday, March 23, the campus community is now looking forward to WesFest, a three-day celebration of all things Wesleyan, which begins on Wednesday, April 10.
"We in admission are so grateful for everything our community does and will do throughout the month of April to help our admitted students choose Wesleyan," Meislahn said. "We can't wait to see everyone at WesFest, wearing their red and black, and helping our admitted students say Yes to Wes!"