Women's Lacrosse Team Wins Little Three Title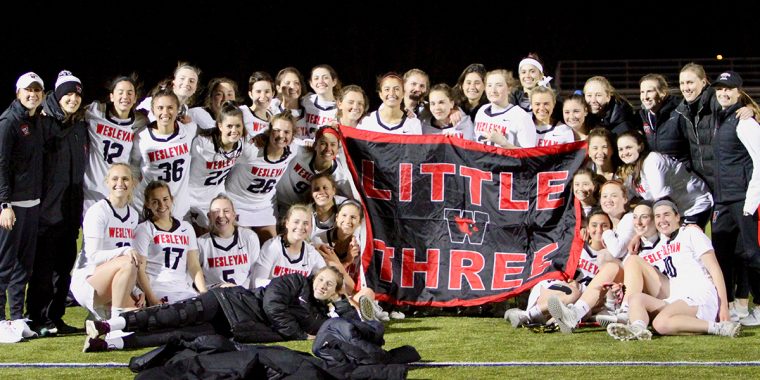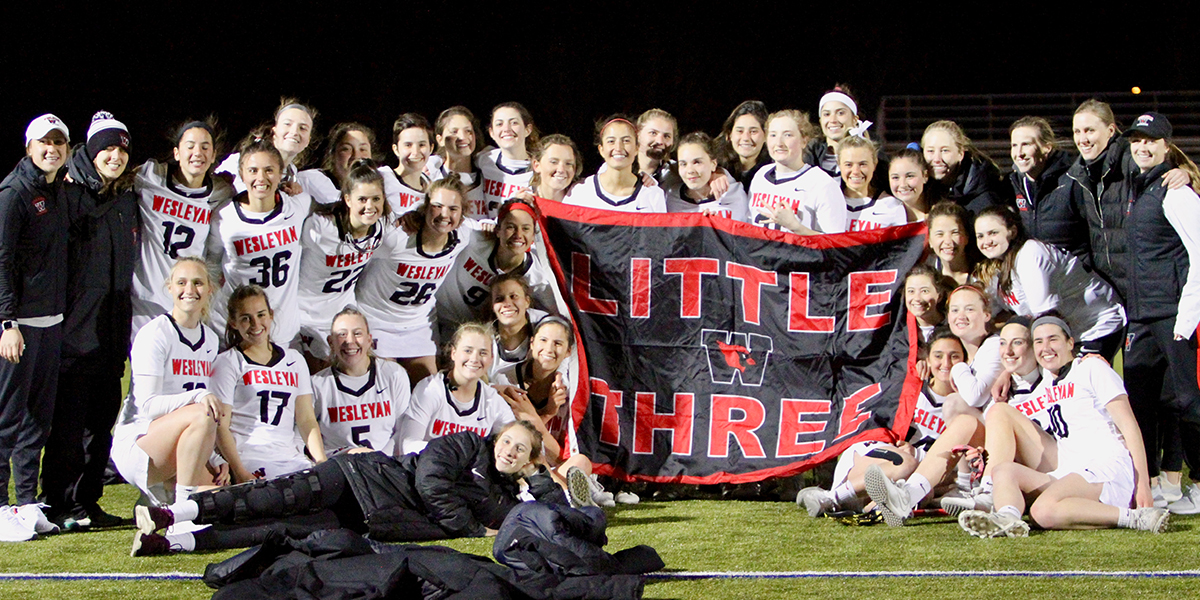 On April 3, the women's lacrosse team defeated Amherst College, clinching a Little Three Championship outright with a thrilling 11-10 win.
Little Three Championships are declared when a varsity team from Wesleyan, Williams, and Amherst defeats the other two rivals. The fierce competition among the schools dates back to at least 1910.
Sydney Prokupek '21 scored the game-winning goal just seconds into overtime. In addition to the Little Three title, junior Abby Manning '20 also reached another milestone as she became the fourth player in program history to score 100 career goals.
Wesleyan has now won two Little Three titles outright in the past three seasons.
For complete game details, visit this Wesleyan Athletics press release.