New IDEAS Lab Offers State-of-the-Art Digital Fabrication Tools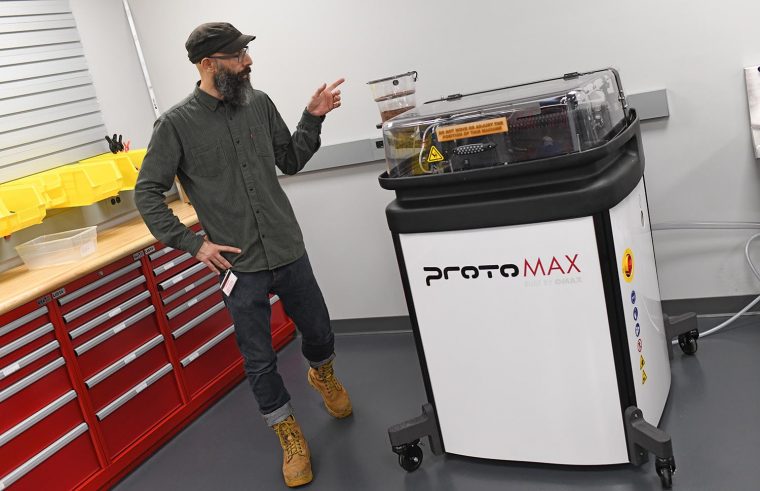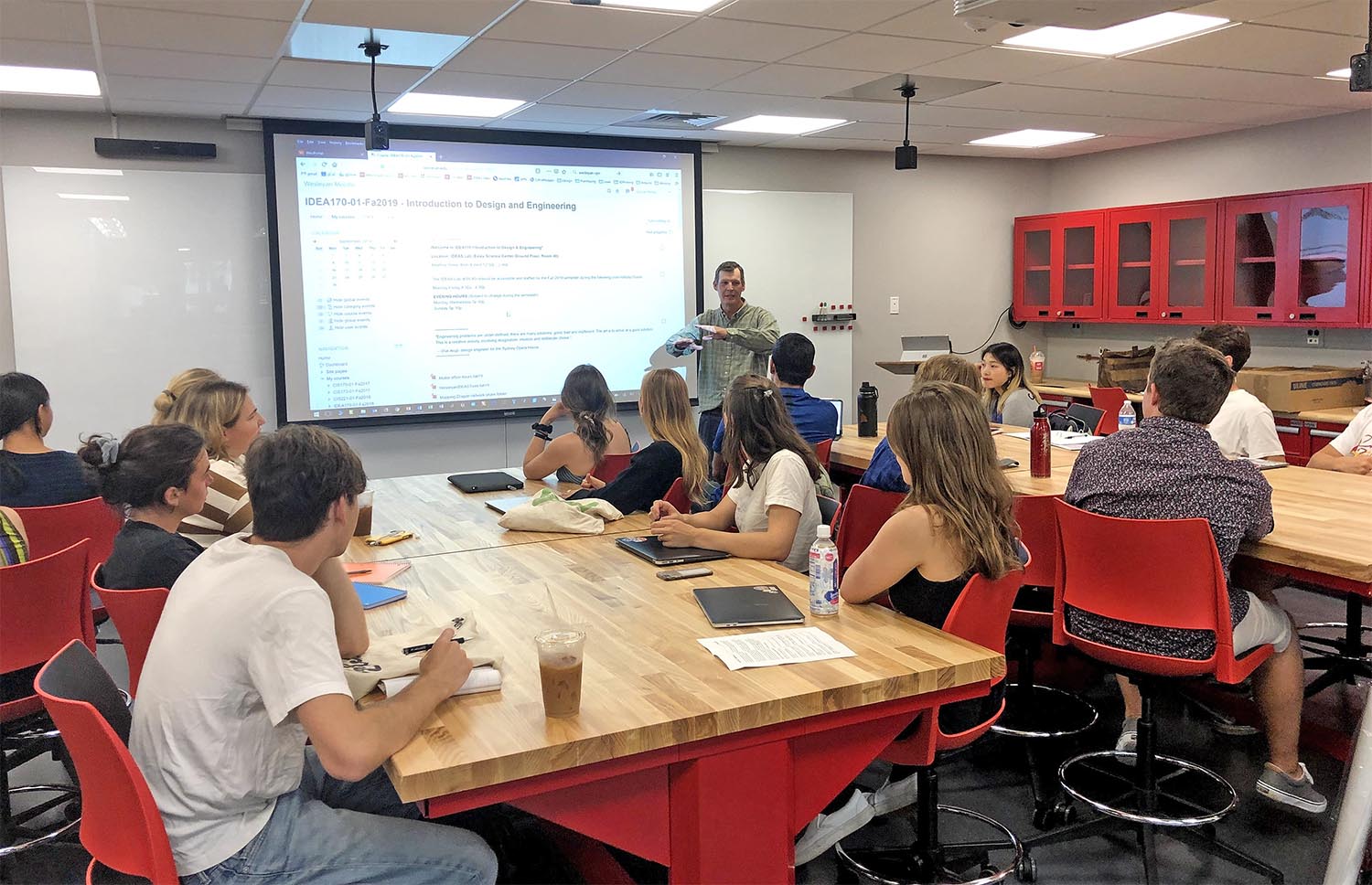 Equipped with 3-D printers, water-jet and laser cutters, computer-operated milling machines, and high-tech drills, saws, and workstations, Wesleyan's new IDEAS Lab is on the "cutting edge" of digital fabrication.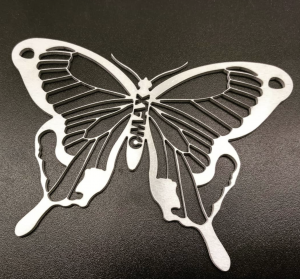 This fall, the College of Integrative Sciences opened the adjoined classroom and makerspace in Room 40 of Exley Science Center. While it is currently used by students in the IDEAS (Integrated Design, Engineering & Applied Science) program, by spring 2020 the space should be open to the entire Wesleyan community.
"The space is the heart of our efforts to provide students with a facility to explore their ideas and create new projects," said Francis Starr, IDEAS coordinator and professor of physics.
The IDEAS program prepares students to succeed at the intersection of design, the arts, and engineering. Students hone skills in identifying which scientific and engineering principles need to be understood to achieve design goals, and use computer-aided design (CAD) software and fabrication tools in the lab to create a solution for their design. Students also develop foundational knowledge in design and engineering by working in collaborative groups on project-based studies.
While much of the new lab equipment was purchased by the University, lighting solutions company OSRAM, based in Beverly, Mass., donated dozens of fabrication tools and parts to Wesleyan this summer. The lab's professional-grade 3-D printer, computer numerical control router, and vortex dust collector were part of the donation, which collectively are valued at approximately $500,000.
"The donated items allow us to offer students access to a number of tools that they would otherwise not get a chance to experience," said Professor of Physics Brian Stewart, who spearheaded the OSRAM donation. "We're also moving closer to establishing an advanced lab in the Physics Department, so the donated vibration-free laser tables, hardware, and electronic equipment will serve as the nucleus of this exciting new departmental project."
Learn more about IDEAS in this Wesleyan Magazine article. Follow the Wesleyan IDEAS Lab on Instagram.
Photos of the IDEAS Lab are below: (Photos by Olivia Drake)