Quijada's Book on Post-Soviet Buryatia Wins Prize from Society for the Anthropology of Religion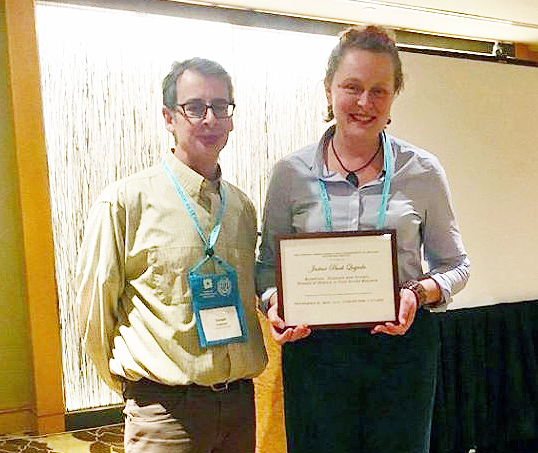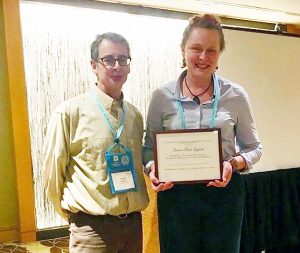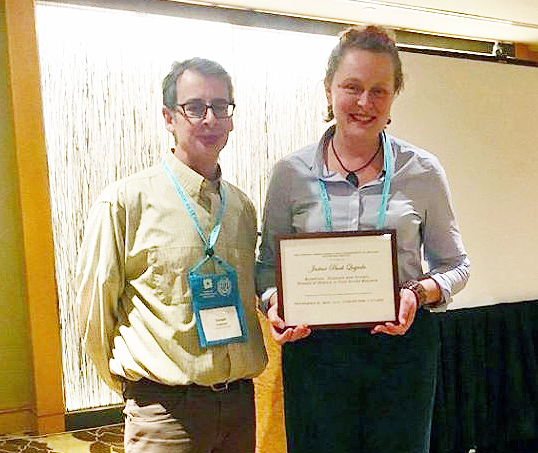 Justine Quijada, associate professor of religion, is the author of a new book titled Buddhists, Shamans, and Soviets: Rituals of History in Post-Soviet Buryatia, published by Oxford University Press in 2019.
The book recently won the first Honorable Mention for the Geertz Prize from the Society for the Anthropology of Religion (SAR). Named in honor of the late Professor Clifford Geertz, the Geertz Prize seeks to encourage excellence in the anthropology of religion by recognizing an outstanding recent book in the field. SAR awards the prize to "foster innovative scholarship, the integration of theory with ethnography, and the connection of the anthropology of religion to the larger world."
Buddhists, Shamans, and Soviets explains how Soviets viewed Buryats—an indigenous Siberian ethnic group—as a "backwards" nationality that was carried along on the inexorable march toward the Communist utopian future.
According to the book's publisher:
When the Soviet Union ended, the Soviet version of history lost its power and Buryats, like other Siberian indigenous peoples, were able to revive religious and cultural traditions that had been suppressed by the Soviet state. In the process, they also recovered knowledge about the past that the Soviet Union had silenced. Borrowing the analytic lens of the chronotope from Bakhtin, Quijada argues that rituals have chronotopes which situate people within time and space. As they revived rituals, Post-Soviet Buryats encountered new historical information and traditional ways of being in time that enabled them to re-imagine the Buryat past, and what it means to be Buryat. Through the temporal perspective of a reincarnating Buddhist monk, Dashi-Dorzho Etigelov, Buddhists come to see the Soviet period as a test on the path of dharma. Shamanic practitioners, in contrast, renegotiate their relationship to the past by speaking to their ancestors through the bodies of shamans. By comparing the versions of history that are produced in Buddhist, shamanic and civic rituals, "Buddhists, Shamans and Soviets" offers a new lens for analyzing ritual, a new perspective on how an indigenous people grapples with a history of state repression, and an innovative approach to the ethnographic study of how people know about the past.