Class of 2024 Attends Virtual Orientation Program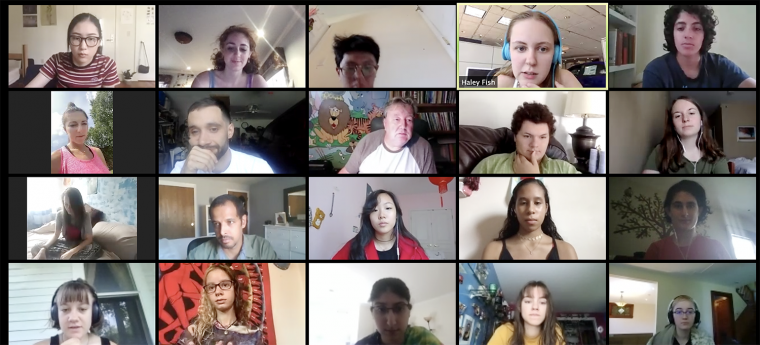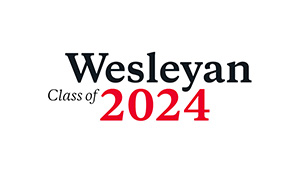 Due to the COVID-19 pandemic and state regulations, Wesleyan is delivering its annual Orientation Program virtually through live Zoom meetings, townhalls, and webinars.
Orientation activities began in mid-July, where members of the Class of 2024 and transfer students participated in sessions on charting a course through the open curriculum, sustainability at Wesleyan, wellness, financial aid, student employment, career center information, and working with an academic peer advisor. They also learned the Wesleyan fight song and participated in virtual social events including a virtual escape room, Jeopardy!, drag race bingo, and a magic show.
Sudbury, Mass. resident Sabrina Ladiwala '24 chose to defer her on-campus enrollment until the spring semester due to the pandemic, but has participated in several first-year orientation webinars.
"After my orientation meetings, I would hang back to ask the leader a question. Multiple times, that simple exchange led to sharing experiences about what spring term was like for each of us or developed into a really in-depth talk about life on the Wes campus. As I started having more of these conversations, not only did I welcome all the information, but I also enjoyed listening to all the personal, on-campus stories these students told. In spite of sitting in my home, I already felt connected to the community," she said.
Ladiwala also attended several social events, including a virtual escape room.
"After my group completed this fun exercise, we just stayed back and talked for around 20 or 25 minutes about moving in, what dorms we were in and how quarantine was going for us. Even though I am deferring, I was still included in that conversation which really meant a lot to me," she said. "Even though orientation is over and classes are starting, I am excited to stay in touch with all my Wesleyan friends and am really looking forward to being on campus in the spring!"
Students also participated in several health and safety webinars on returning to campus, COVID-19 testing, and the importance of quarantine.