Adherence to Safety Protocols Results in Safe and Successful Fall Semester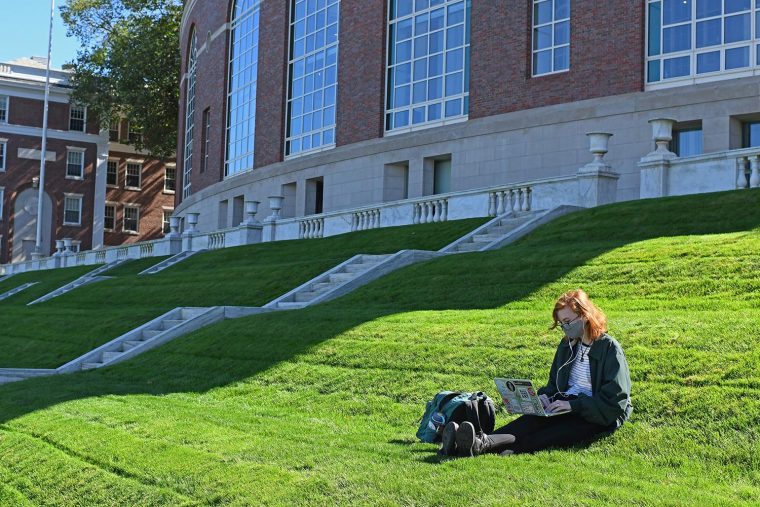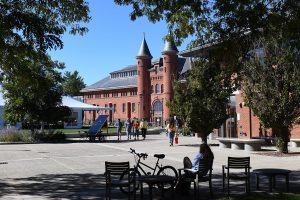 Wesleyan's careful planning, creative problem-solving, and exemplary adherence to safety protocols have resulted in the campus community staying together this semester. For the third week in a row, Wesleyan has 0 reported cases of COVID-19.
"This is a proud and happy moment for us all," said Wesleyan President Michael Roth '78 in a recent Public Health Update. "At the same time, it is a precarious moment. We understand that the pandemic is still with us and that the public health context can change at any time."
With these considerations in mind, Wesleyan will hold Thanksgiving Recess from Wednesday, Nov. 25 through Monday, Nov. 30. Classes resume remotely on Tuesday, Dec. 1, with all classes and exams conducted online for the remainder of the semester. Students may return to campus for the spring semester beginning Friday, Feb. 5, and classes will begin online on Tuesday, Feb. 9.
"These are challenging times, but I am heartened by the many ways that you have risen to these challenges," Roth said. "Thank you for all you are doing to care for yourselves and one another."
Pictured below, while practicing social distancing and mask-wearing, students enjoyed a sunny afternoon on campus Oct. 8. (Photos by Olivia Drake)