"We Write a World Around Those Moments": A Q&A with Mahogany L. Browne, Shapiro-Silverberg Distinguished Writer in Residence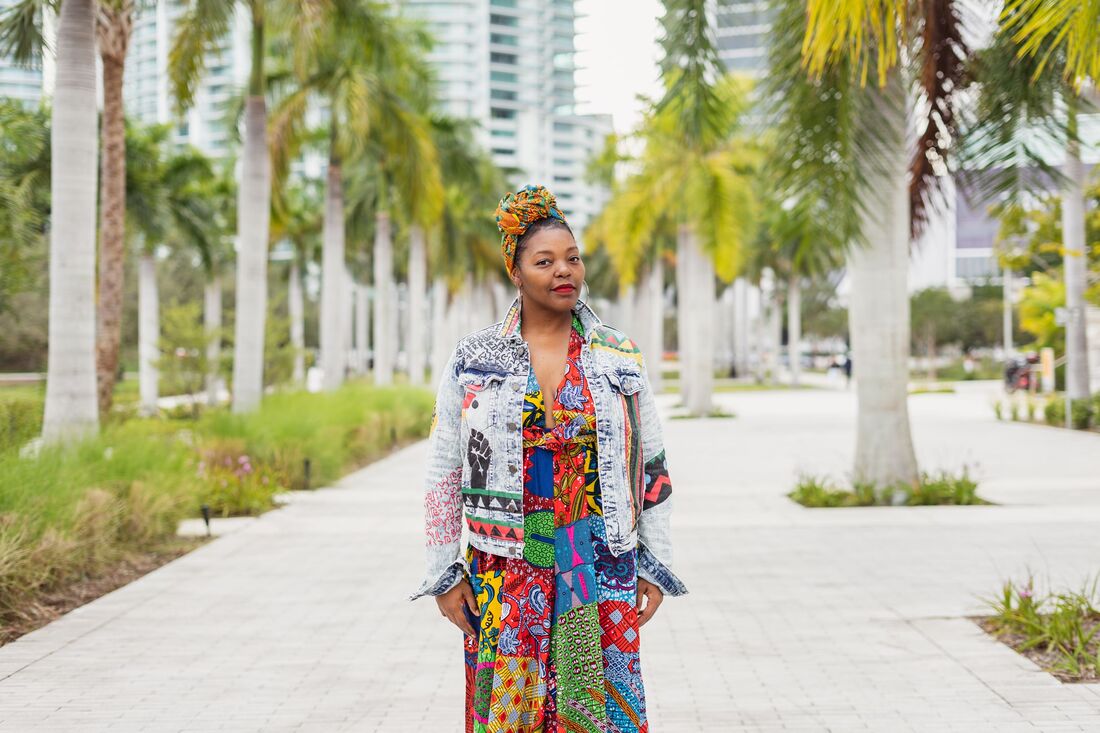 Poet, author, activist, and educator Mahogany L. Browne is having a moment. The stage adaptation of her acclaimed young adult novel Chlorine Sky premieres this month at Chicago's Steppenwolf Theater. She's finishing up a "poetic orchestral" performance she expects to unveil this spring at Wesleyan, where she's deep into a stint with the inaugural group of Shapiro-Silverberg Distinguished Writers in Residence. And next week, Chrome Valley—the latest collection of verse from Browne, the first-ever poet-in-residence at New York's Lincoln Center—was published by W.W. Norton & Company. Here, Browne offers insights into her work, creative process, and bringing a sense of home into the classroom. (Interview has been edited for length and clarity.)
Q: What kinds of themes and subject matter are you digging into in Chrome Valley?
A: Chrome Valley began as a memory excavation experiment devised to remind me of what I survived when I left California over twenty years ago. I am thinking about the ways in which I learned love, both self-love and romantic love. I am thinking about the ways in which violence has dictated the ways in which I walk into spaces and create relationships. Chrome is about how we nurture the violence within the small bodies of our young, and what happens when they study the remains of an untenable, adult-ified childhood.
Q: How does producing a collection of poetry fit into your broader creative process? Is it intentional—like "I'm going to carve out time and space to create a body of work around these specific themes"—or are you writing without expectations and the body of work only arises after you've seen the throughlines in what you've written?
A: I think Chrome Valley is a hodgepodge of all the above. The work itself grew from different points and periods in my life. If I wasn't working on a children's book, a book of essays, a book-length poem, an anthology, and two articles, I wouldn't have allowed my vision to develop. I'm a Taurus. Sometimes I can be a bit headstrong, but the poem is always stronger than the poet, so I'm glad I had time to sit with it.
Q: You've said that, back in AP English class, your teacher reacted so harshly to something you'd written that you stopped writing poetry for a time. Now that you're an educator, how do you think about your own role and responsibilities toward your students?
A: Because my AP English instructor was so strict, I have found that I am super-lenient on vernacular: I know how difficult it is to speak with the familiarity of home within the rigor of class, but I don't think one should have to exist without the other. The first couple of weeks of my class time is all about bringing home, and what is familiar, into the classroom setting—favorite songs, books, movies, jokes—and we write a world around those moments. I found centering home makes everyone the expert of their own stories. All we have to offer as listeners are moments of introspection and disconnect. It is up to the writer to give us access in.
Q: As one of the Shapiro Center's first writers in residence, what have you made of the experience so far?
A: My experience with the students of Wesleyan has been extremely uplifting. Leading the class Novels in Verse & Other Poetic Intersections has been the apple of my eye! I have an amazing cohort of writers, advocates, book lovers, and thinkers. Our semester together was spent with pancakes, coffee, and special conversations with the likes of Nicole Sealey, Jason Reynolds, Amber McBride, and Sarah Kay. The young writers hosted a midterm open mic for the entire campus to enjoy and we closed our semester by turning in portfolios of their novels in verse. Many of them were surprised they wrote as much as they did. Even more surprising was how in love I fell with each of their stories: They wrote about trans identity, first-generation American stories, matriarchs, queerness, family structures, belonging, and the possibility of new homes. Wesleyan allowed me some time to think about what I would like to do—but I would not be honest if I didn't say I wish I had even more time to develop and truly unearth the stories that Middletown beckons from me.
On February 9 and 10, Browne hosts Just Media's National Convening at Wesleyan, a gathering centered on pedagogical approaches to anti-carceral storytelling. Visit here more information and free tickets.