Dealing With Tragedy: Wesleyan Offers Support Services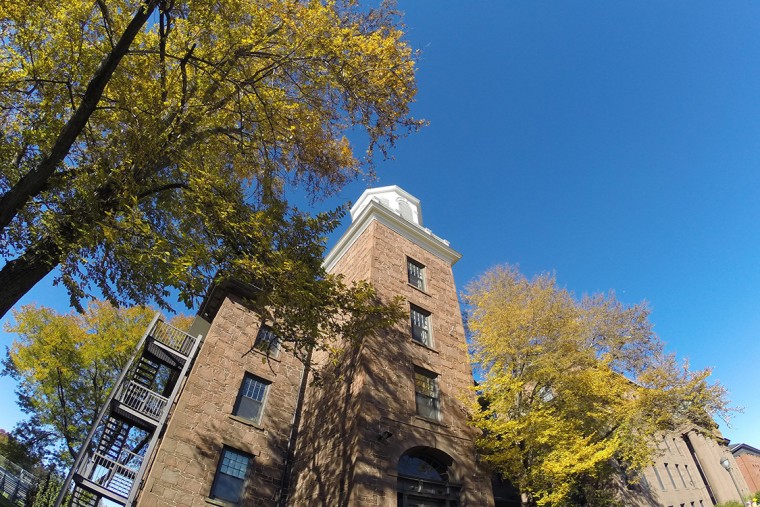 As we begin a semester with aspiration and joy, we also want to take a moment to reflect on the waves of loss that have afflicted many in our community. Yesterday's earthquake on Turkey and Syria is only the latest in a series of tragedies. From mass shootings to killings by those supposed to protect, from war and international conflict to the continued toll of the COVID-19 virus, every week brings news that can feel devastating. We are writing today to acknowledge the distress, anger, and grief felt by many in the Wesleyan community.
These events take their toll; for some it is difficult to proceed with 'business as usual.' In the days and weeks ahead, we ask for flexibility for those who need to dedicate time to their emotional and mental wellbeing. Let's give one another room to give and receive support.
Wesleyan offers support resources for students and faculty and staff:
For students:
Counseling and Psychological Services has appointments available every day for students who would like to meet with a clinician. To schedule an appointment, call 860.685.2910 between 8:30 a.m. – 3 p.m., Monday through Friday. During the evening, overnight, and on weekends students can contact the on-call clinician by calling the same number and selecting option 2. For information about all CAPS services and offerings, please visit their webpage.
BIPOC Connection provides a bi-weekly safe space for students to reflect, share personal experiences, and address topics relating to racism, identity, and mental health. Held every other Thursday from noon-1 p.m. in The Resource Center and co-hosted by CAPS.   February 16, March 2, March 30, April 13, April 27, and May 11.
Members of the Office of Religious & Spiritual Life are available for any student needing support, conversation, or comfort. You can learn more about the ORSL at their webpage.
For faculty and staff:
Wesleyan offers many resources for those who need emotional and/or mental health support. Access all Cigna programs through myCigna.com or contact a OneGuide representative at 800.244.6224.
If you or your dependents are covered by our medical plan, you can access a variety of behavioral health programs through Cigna.
All employees can access Wesleyan's Employee Assistance Program, which provides access to mental health counselors and work/life balance services. To contact the Employee Assistance Program, call 800.854.1446 or visit www.unum.com/lifebalance.
We invite the entire Wesleyan community to extend grace and patience to one another, making space for our own reactions and for each other's needs.
With hopes for peace and healing,
Michael S. Roth '78, President
Nicole Stanton, Provost and Senior Vice President for Academic Affairs
Andrew Tanaka '00, Senior Vice President, Chief Administrative Officer and Treasurer