Wesleyan in the News: February 2023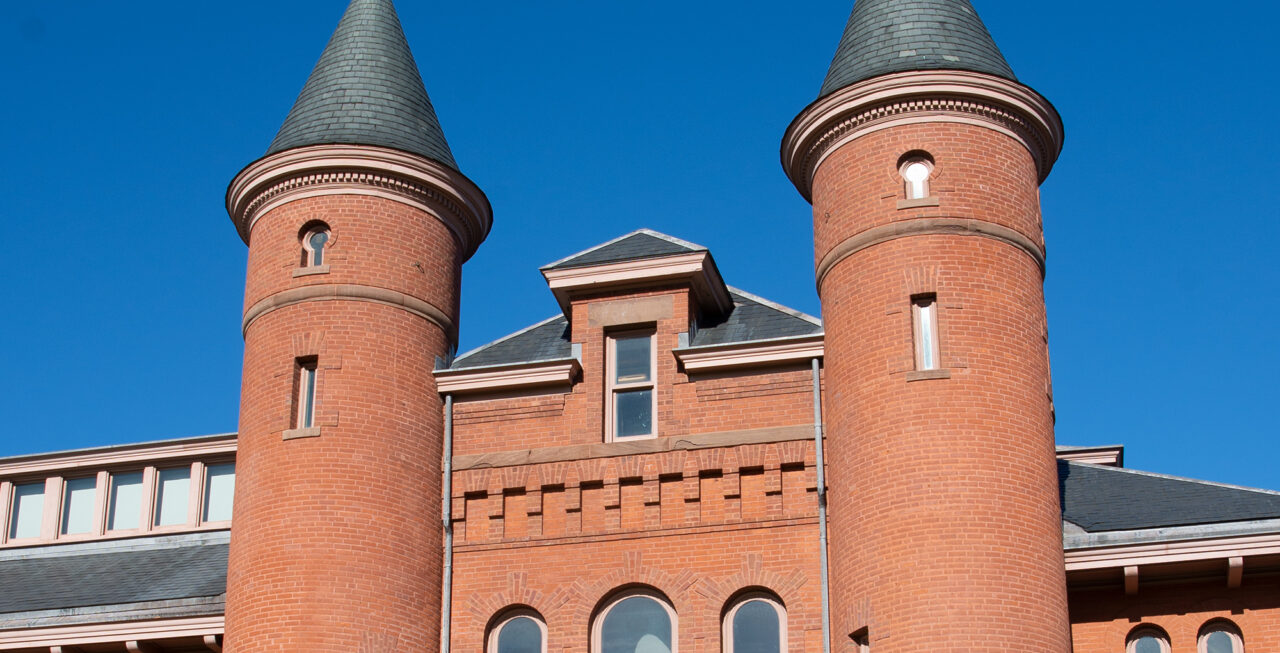 (Updated March 1, 2023)
Philosopher Kohei Saito '09 spoke with The Guardian on his work in Marx in the Anthropocene which builds on Karl Marx's writings on the economic and ecological crises to propose degrowth communism as a "new way of living."
Erika Franklin Fowler, Co-Director of the Wesleyan Media Project, spoke with Campaigns and Elections on the digital advertising spending of candidates in major state and federal races.
Gary Yohe, Huffington Foundation Professor of Economics and Environmental Studies, Emeritus, was quoted in a story by The Poynter Institute's PolitiFact on an advertising campaign promoting natural gas' role in transitioning to a "clean energy future."
Psychology Professor Anna Shusterman's work in cognitive development was featured in the Hartford Courant alongside graduate student Remi Feuerman. Shusterman and her student developed hand-made games to teach preschoolers about mathematics and numbers.
NPR's Morning Edition spoke with Bozoma Saint John '99 about her memoir "The Urgent Life" February 16. Saint John is a member of Wesleyan's Board of Trustees.
Henry Louis Gates Jr. and William Armstrong Professor of the Humanities Andrew Curran have won the 2023 Association of American Publishers award for best book in European History for their Who's Black and Why? A Hidden Chapter from the Eighteenth-Century Invention of Race.
President Joseph R. Biden picks Lael Brainard '83 to lead the White House economic team as director of the National Economic Council, according to a White House press release.
Associate Professor of Sociology Robyn Autry published an op-ed in Salon entitled "The death of Tyre Nichols — and the cost of stereotypical Black masculinity." "When I first saw (Tyre Nichols) image and then those of the officers, I immediately thought about the pain and bullying that Black men and boys endure at the hands of other Black men. In school, when they do not properly perform Black masculinity, they get teased, bullied and sometimes literally stomped. Their Blackness is questioned, along with their sexuality and manhood. This abuse and harassment — a form of racialized gender punishment — can continue into adulthood," Autry wrote.
Autry also recently spoke in the Boston Globe about whether a new census proposal would bring needed visibility — or racialized blowback? "What this really is about is a shrinking white population and the fear about the resulting loss of power," Autry said.
Shapiro-Silverberg Distinguished Writer in Residence Merve Emre wrote a piece in the New Yorker entitled "A Life Begun Amid the Ruins of a Syrian City." Emre comments on the rescue of a newborn named Aya from the rubble of the earthquake and the life she has ahead of her. "I keep trying to imagine the birth and failing. There are too many questions that are difficult to ask and perhaps impossible to answer," Emre wrote.
President Michael S. Roth '78 published a piece in the Washington Post entitled "Some See Liberal Arts Education as Elitist. Why it's Really Pragmatic." "If our colleges and universities graduate practical idealists rather than narrow-minded conformists, we will be serving our nation and the world," Roth wrote.
Professor of Government Peter Rutland recently published an essay for NYU's Jordan Center for the Advanced Study of Russia questioning the accepted story of Russian President Vladimir Putin's trajectory from mid-ranking KGB officer to all-powerful ruler.
Frank Wood '83 is appearing in Manhattan Theatre Club's production of The Best We Could (a family tragedy) by Emily Feldman, opening on March 1.
The research of Dr. Edgar Fauver, a former Wesleyan doctor, coach, and professor, was mentioned in a News AKMI piece entitled  "The Forgotten History of Head Injuries in Sports." In 1933 Fauver, alongside colleagues from Princeton and Harvard contributed to the NCAA handbook on athletic injuries.
Talking Points Memo quoted research from the Wesleyan Media Project on the frequency of appearance former Speaker of the House Nancy Pelosi made in ads funded by Republican political candidates.
The New York Post chronicles the beginning of Angela Yee '97's new radio show "Way Up With Angela Yee, which launched nationwide February 6.
Laura Ann Twagira, an associate professor of history, talks about her book, Embodied Engineering: Gendered Labor, Food Security, and Taste in Twentieth-Century Mali on the Peoples & Things podcast.
Lin-Manuel Miranda '02, Hon. '15 won his fourth Grammy this year for his work on "We Don't Talk About Bruno," a song from Disney's "Encanto."
Albert Russell, an acclaimed organist and choirmaster who was the music director of St. John's Episcopal Church on Lafayette Square in Washington from 1966 to 1984, died Jan. 23 at his home in Washington, according to the Washington Post. He was 91. Russell served an organist at Wesleyan.
Professor of Feminist, Gender, and Sexuality Studies Victoria Pitts-Taylor was quoted by MIT Technology Review on the subject of new ways to augment the human body. "Whatever we're doing to our bodies, we're not doing it to them in a social vacuum," she said.