Leo Clibanoff '23: Head Coach Joe Reilly's Right-Hand Man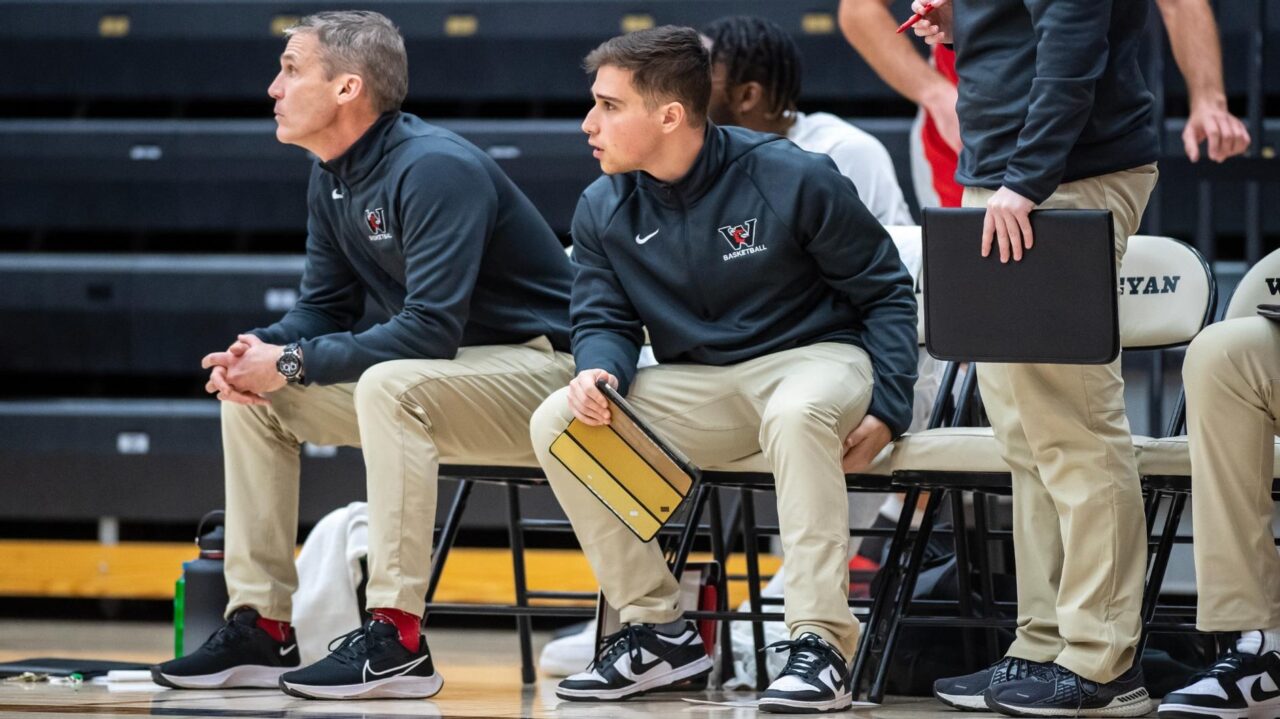 Men's basketball Head Coach Joe Reilly schedules plenty of visits with prospective students interested in joining his team. But a scheduled visit with Leo Clibanoff '23 in the spring of 2017 wasn't shaping up to be an ordinary recruit visit, because Clibanoff wasn't interested in a roster spot; instead, he was looking to assist Reilly behind the scenes.
Reilly remembers the visit well. "We had an instant connection," he says, recalling the conversation with Clibanoff and his dad, Andy, a Wesleyan grad '86 and member of the ice hockey team for two years. Initially, Clibanoff inquired about being a manager, but when Reilly learned of his background, including an uncle with ties to the NBA as a scout for the Denver Nuggets, he offered him a student-assistant position instead. "I was impressed with Leo from the start and felt like he could be more valuable to the program as a student assistant coach rather than a manager," Reilly says.