Wesleyan Recognizes One Year Mark of the War in Ukraine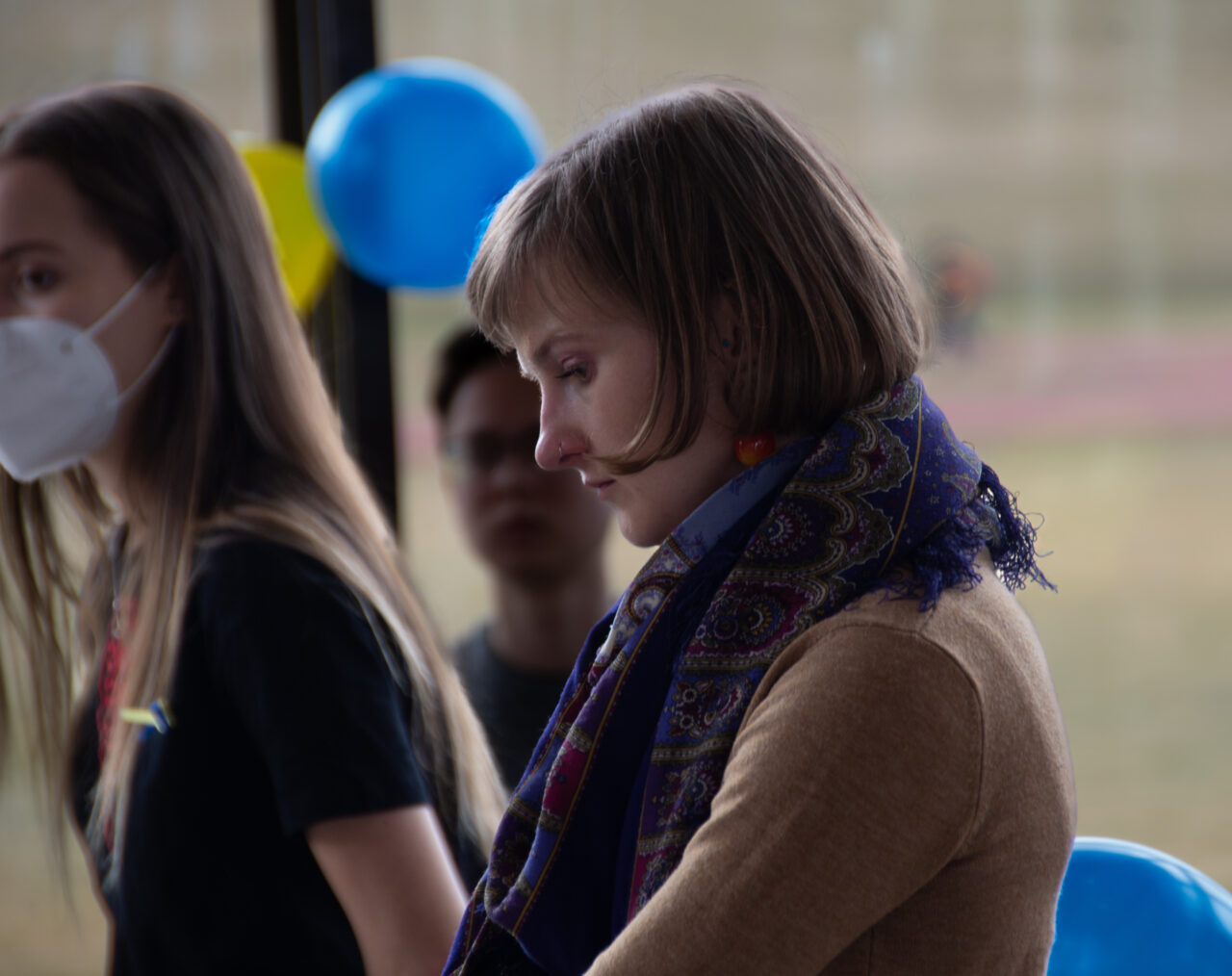 Yellow and blue balloons were fastened to each of the pillars of Zelnick Hall, but Friday's gathering of students and faculty acknowledging that it had been one-year since Russia invaded Ukraine was not a celebration.
It was a marking of one year of strife and tragedy. For Associate Professor of Dance Katja Kolcio it's been a year of wondering if her relatives who live in Ukraine are still alive. She has not heard from some relatives since this past January.
Kolcio said that February 24 "marks a year of Ukrainian bravery, steadfastness, and strength."
"I'm just continuously reminded that, sadly, autocracy is the norm and democracy is an exception to that norm in the world that we live," Roman Utkin, assistant professor of Russian, East European, and Eurasian Studies, said at the event. "And it is the people of Ukraine who are showing to us that democracy is worth fighting for and that it is to be treasured."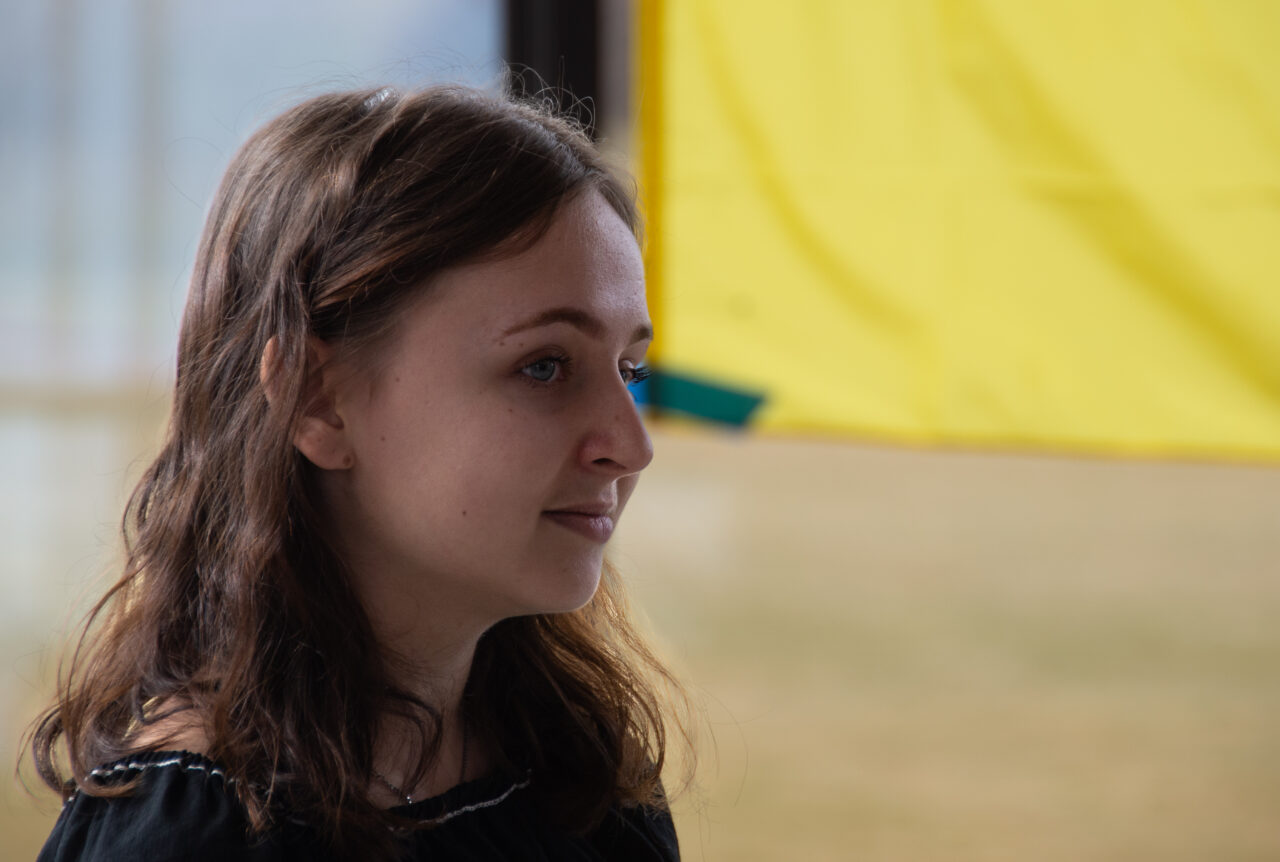 Julia Kulchystka '24, who led last year's rally in support of Ukraine, began the event by singing "The Duckling Swims," a World War I era Ukrainian folk song that is now performed in memory of victims of war. Rabbi David Leipziger Teva, director of the Office of Religious and Spiritual Life, and Natasha Karageorgos, professor of Russian literature, read poems in relations to the war.
There were several students who originated from countries that were once a part of the Soviet Union, like Belarus and Russia, to offer support to their Ukrainian classmates. Kulchystka, one of two native Ukrainians at the rally, said that the event was "a chance to get together as a community and talk about how this war has affected us."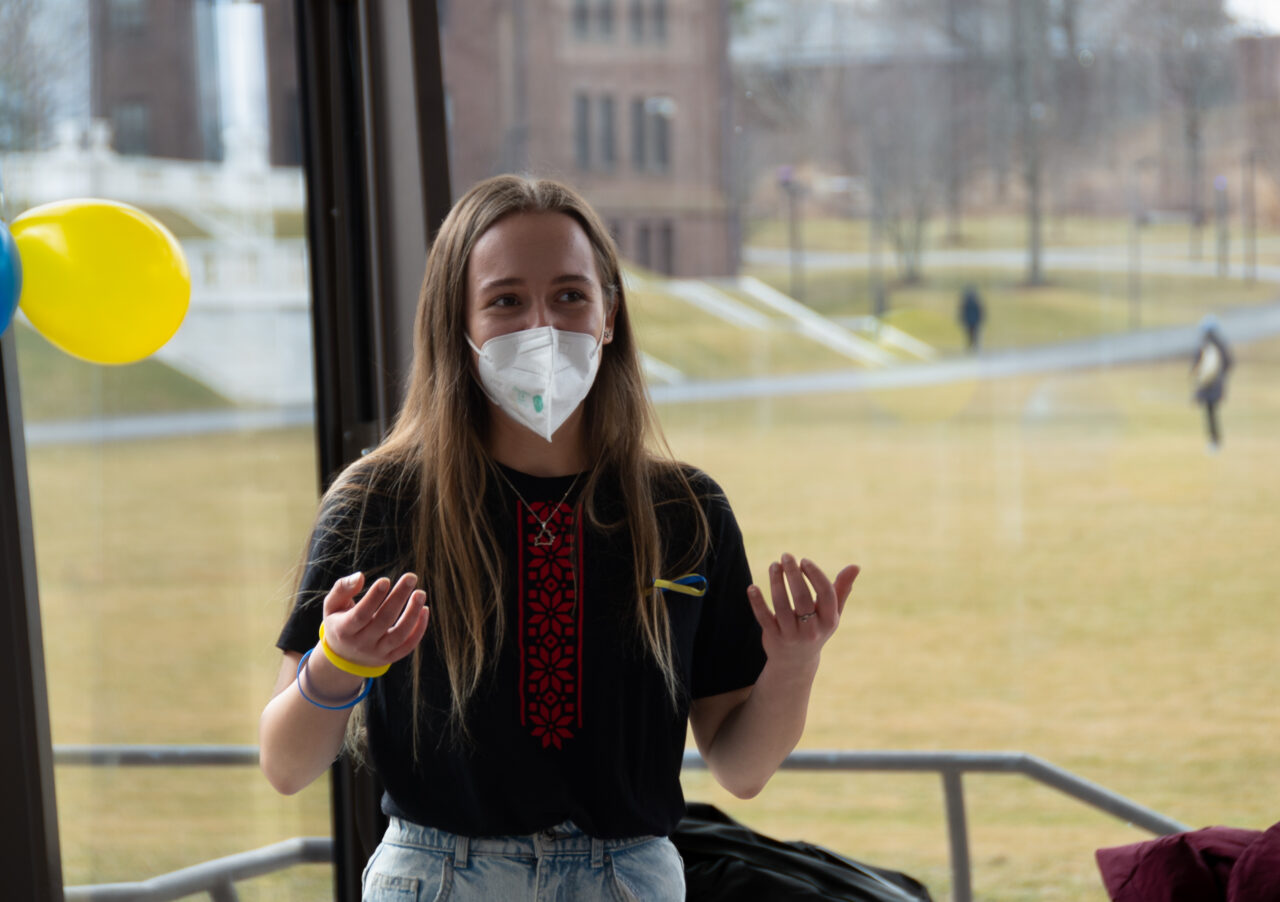 "And if even if Ukraine is not on the headlines anymore, it doesn't mean that it does not affect so many people here and it does not mean that people are not suffering and it's just important to do what we can," Lera Svirydzenka '25, who is half-Belarusian and half-Ukrainian, said.
A few speakers fought tears while trying to organize their thoughts on the war and their connections to it.
Yehor Mishchyriak '26 is from Ukraine and his family fled the country nine days after Russia's invasion attempt last year, according to an interview he did with the Wesleyan Argus in October. He highlighted that Ukraine has been fighting with Russia for over nine years since Russia annexed Crimea in 2014, long before Russia's invasion of the country last February.
Still, Mishchyriak offered a touch of hope to the conversation. He said that he has "no doubt" the war will be over soon.