Bestselling Author R.F. Kuang Speaks on Power of Translation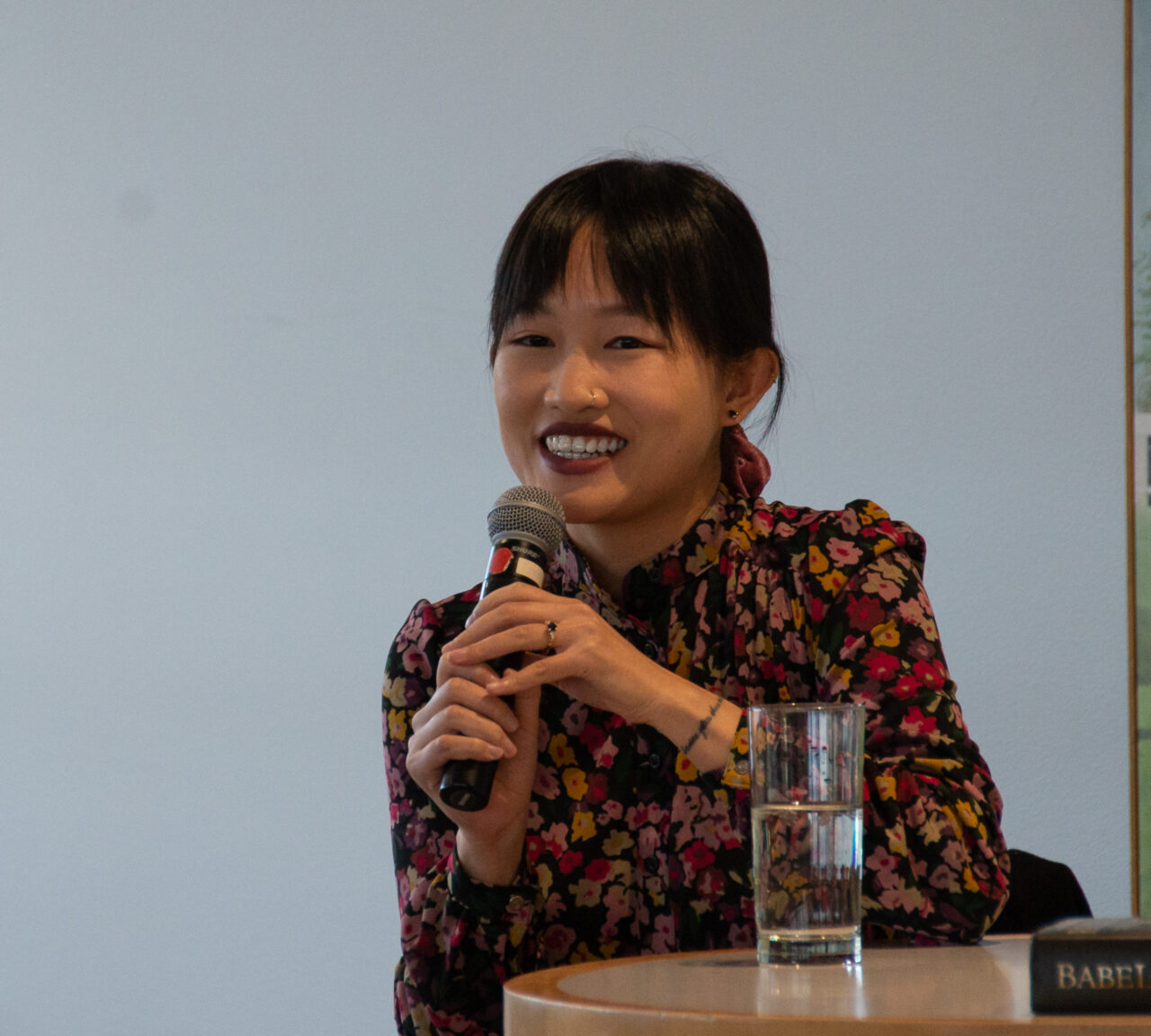 Translation can be both a weapon for imperial conquest and a way to explode language in new and innovative ways, according to a New York Times bestselling writer.
Author Rebecca F. Kuang and Stephen Angle, Mansfield Freeman Professor of East Asian Studies and director of the Fries Center for Global Studies, engaged in a wide-ranging discussion February 20 about the relationship between languages, translation, and colonialism, a theme in her bestselling novel "Babel: Or the Necessity of Violence: An Arcane History of the Oxford Translators' Revolution."
Kuang spoke as part of Power of Language Week, sponsored by the Fries Center. From Feb. 20 through 25, speaking and studying multiple languages took center stage on campus through a series of language workshops, film screenings, game nights, and talks.
The program started in 2018 as a one-day set of student panel discussions about language. The pandemic put the program on hold, but they decided to begin anew, Angle said, and planned a week's worth of engagement with idea of bringing Wesleyan's multilingual community together. "We decided to go big this year and do a whole week of different kinds of events based on what people were interested in," Angle said.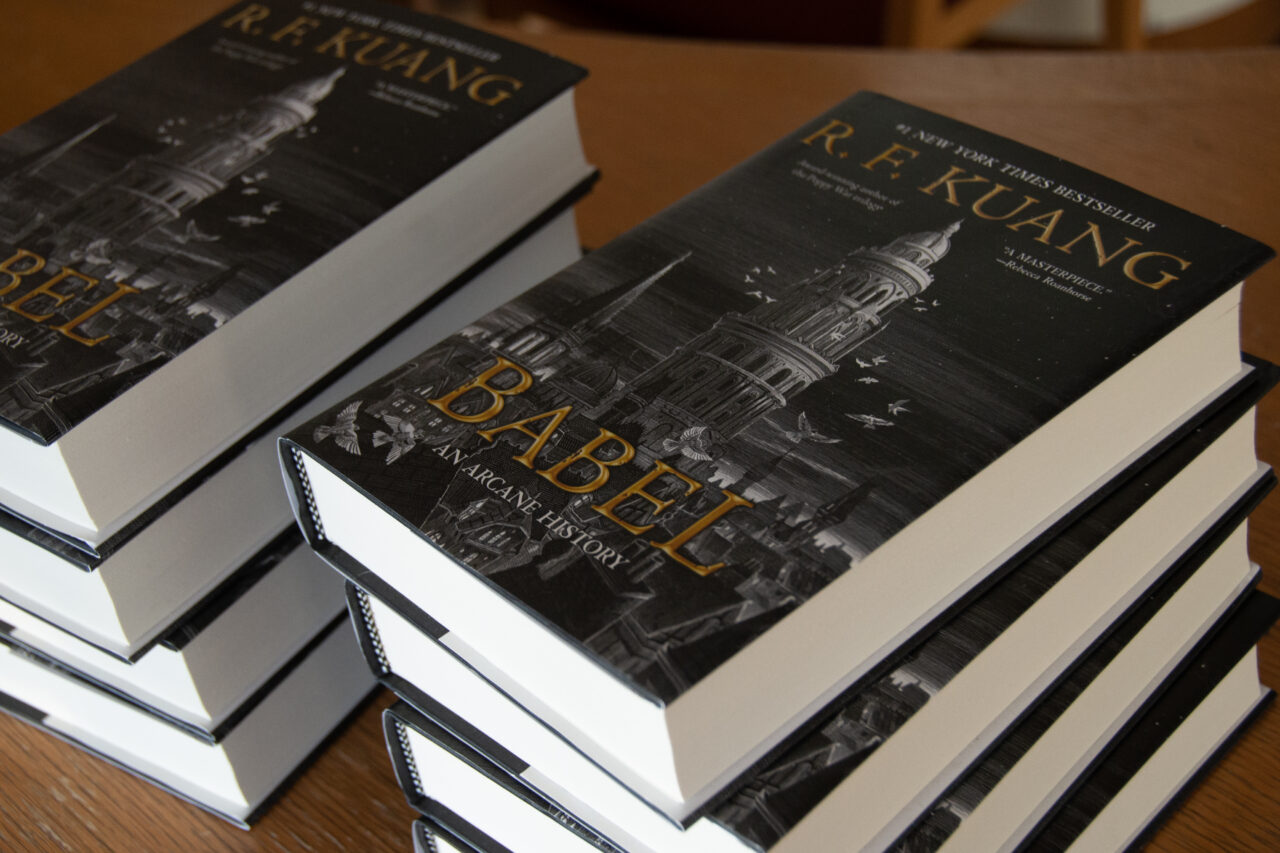 Kuang's "Babel" takes place in England in 1828. Robin, an orphan from Canton is brought to London by a professor and trains in Latin, Ancient Greek, and Chinese to be able to enroll in Oxford University's Royal Institute of Translation—a center for translation and magic. Robin is caught between his homeland and England when war with China threatens to erupt over opium and silver.
Kuang and Angle spoke of how language can often be a tool for imperialism, a theme in "Babel." Kuang traced the modern root of this connection. There was a debate in the 18th and 19th century about the "Adamic" language, the universal tongue lost when God punished humans for trying to construct a tower to the heavens by making them unable to communicate with each other, according to the story of the Tower of Babel in the Book of Genesis.
"There was all this fascination about the language and what would happen if we could recover it," Kuang said.
Scholars of the time thought the Adamic language could've been Chinese, or perhaps French. The rise of the British Empire caused some scholars to believe that English was the lost universal language. "The idea of universal language became wedded to the idea of global Empire," Kuang said.
Imperial conquest wiped out some languages and forced others into a subservient position, Kuang said. Even now, for a writer to be taken seriously across the world, the book must be in English, she explained. "Language isn't a neutral cultural force," Kuang said.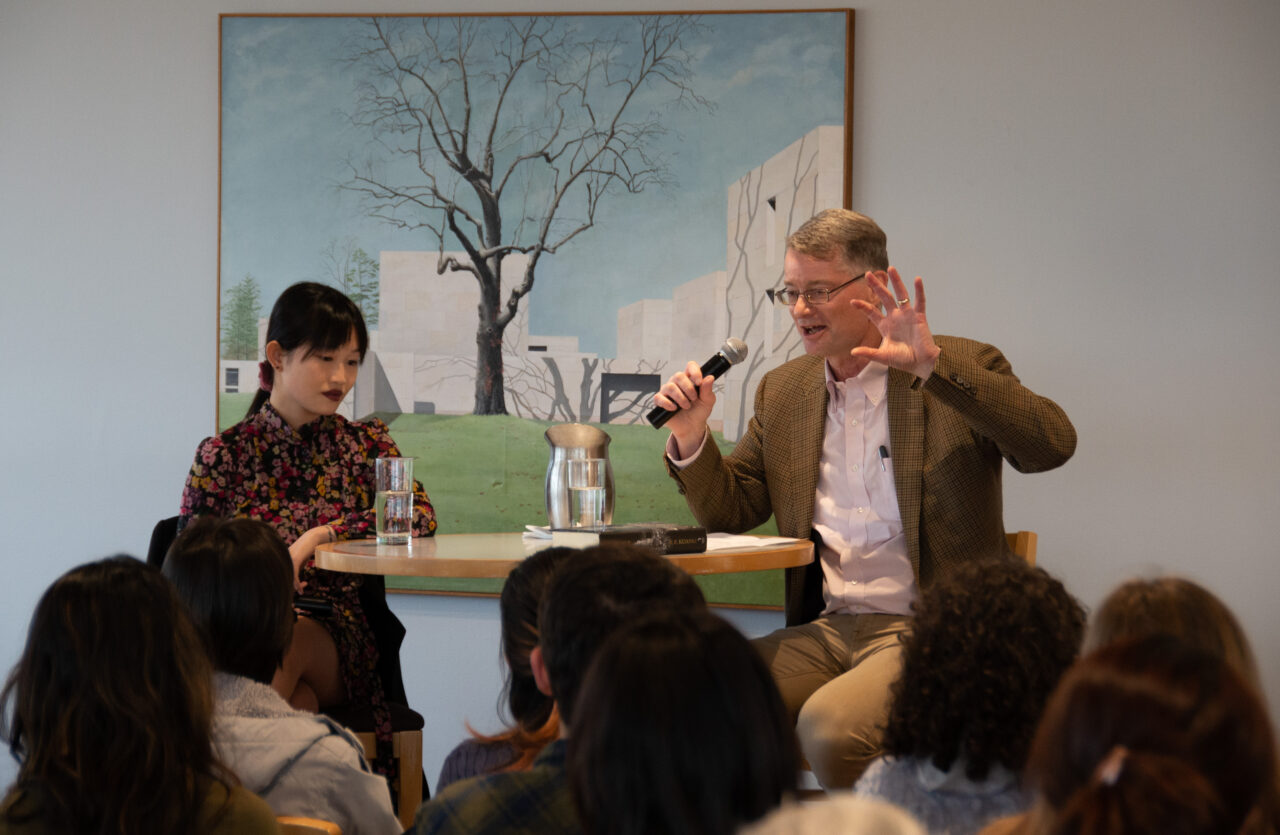 "Where do you end up on the values and dangers of translation and how readily we can move across these thousands of different worlds?" Angle said.
"I have come to see the impossibility of perfect translation as not a failure of language, but as something that can be really generative," Kuang said.
People tend to think of translation as an exact equivalent of the native language. However, that simply isn't possible, Kuang said, nor is it even desirable. Great translation allows for innovation in the target language. "You have to come up with phrases that might not be common in conventional English. You have to get creative. When I am giving advice to writers on how to improve their craft, I tell them to read literature outside of English and translation," she said.
Kuang is working on new books while pursuing her PhD in East Asian Language and Literature at Yale University, but sees herself staying closely connected to the world of research and learning. "I think of the classroom as a space that is increasingly rare and very sacred. There is no space like that where we are willing to be challenged and struggle together and even change our minds," she said.