Wesleyan Alumni Chart Course for Student Success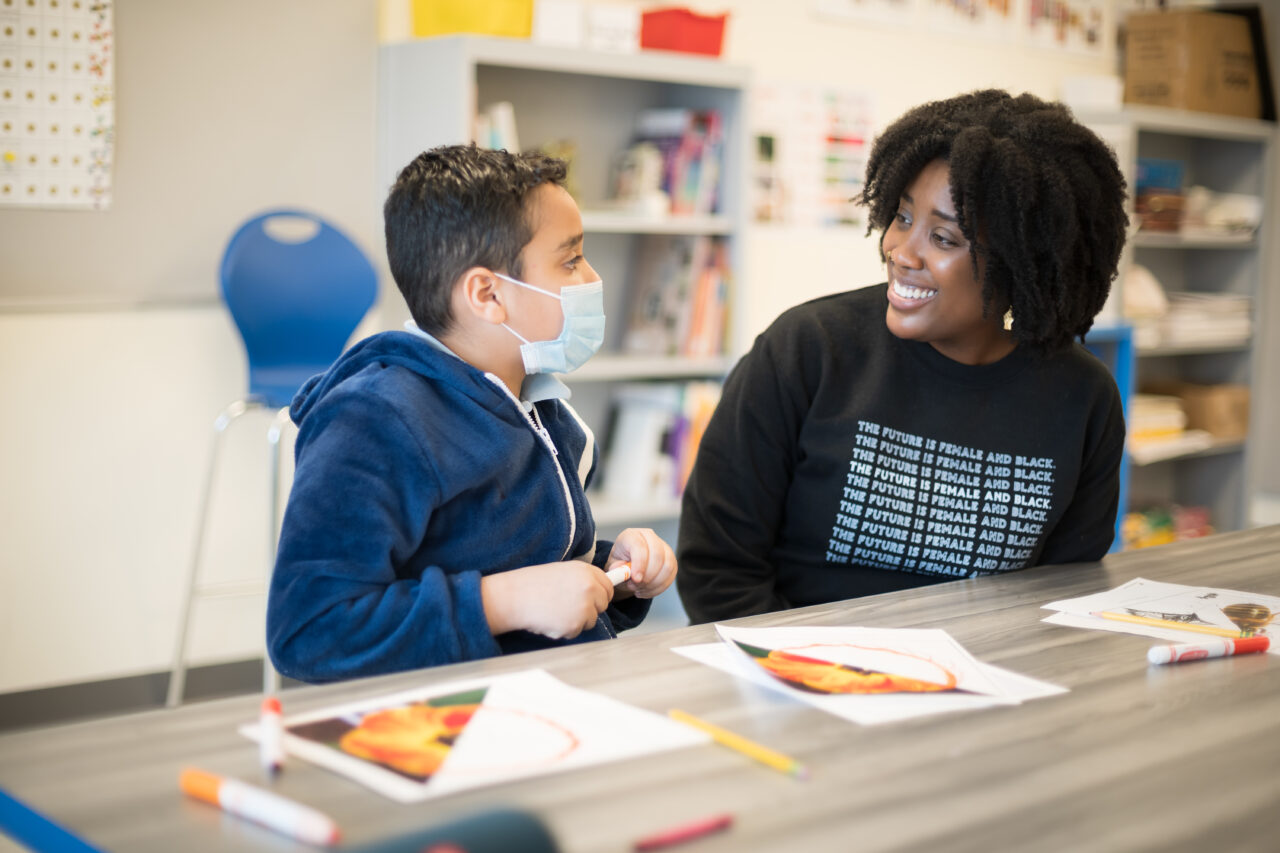 When Taylor DeLoach '13 was studying for her Master's in education she went on a lot of school visits. "Alma felt different when I got there," she recalls.
From the all-staff huddles every morning to the parent focus groups, DeLoach says "there were great interpersonal relational dynamics between people." You'll hear the same sentiment from a lot of Alma del Mar's teachers and staff. Since opening in 2011, Alma has become one of the highest-performing charter public schools in the region. And nearly a decade after her first year of teaching, DeLoach has taken the helm as Alma's new executive director.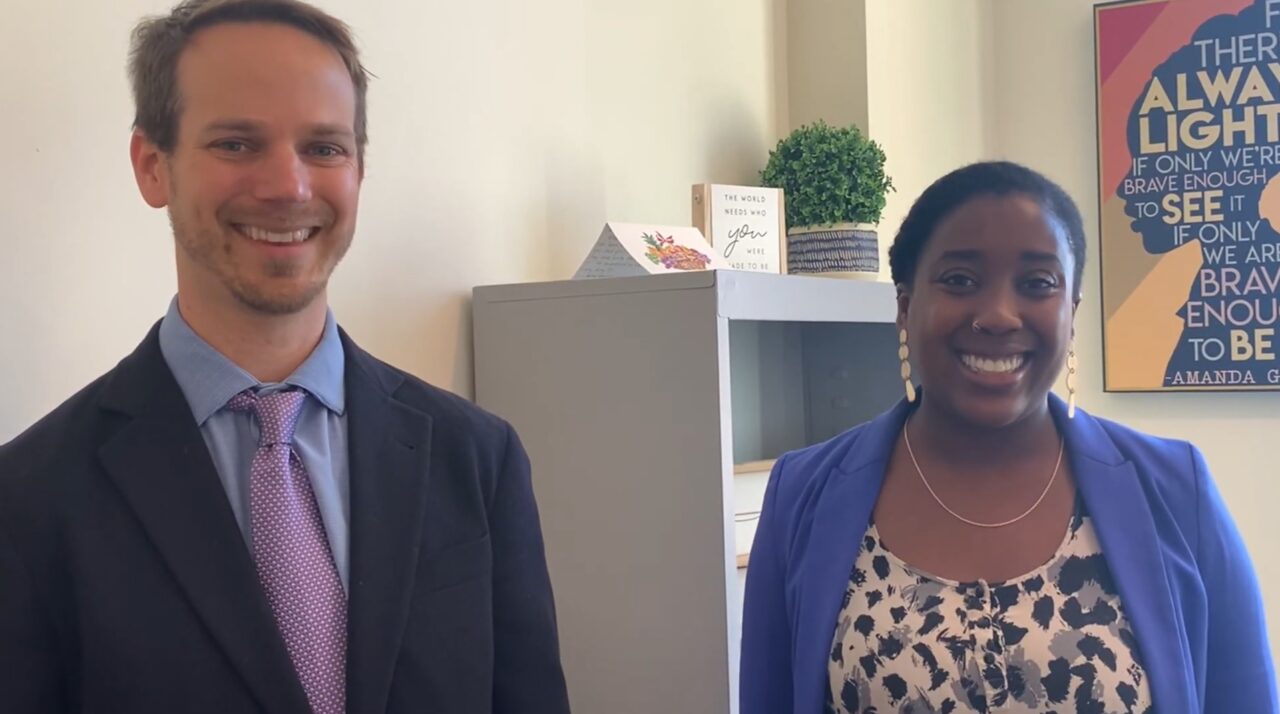 She follows in the footsteps of Alma founder, and fellow Wesleyan alumnus, Will Gardner '02. Back in 2011, Gardner ran afterschool programs for New Bedford, Massachusetts's academically at-risk middle schoolers. At that time, New Bedford's school district offered few supports for English learners despite the region's burgeoning immigrant and ESL populations. Again and again, Gardner listened to parents' frustrations about the school system. The low expectations for kids held by many adults in the school system, coupled with a lack of strong parent communication caused students to struggle—socially and academically—in school.
Gardner started to wonder: what if New Bedford could offer a new kind of school that addressed the needs of a culturally diverse community? He spent months interviewing families in their living rooms. He visited high-performing classrooms to observe educators and collect best practices. All this outreach and research came together in the application for the Alma del Mar Charter School.
Though Alma holds its students and staff to high standards, they also provide high levels of support for English language learners and students with different cultural or behavioral needs. Nearly half of their students speak a language other than English, so Alma provides written and oral communications in students' and families' home languages. They hire ESL, literacy, math, and behavioral specialists to support the work of classroom teachers.
"One of the first things that we did as a school was to start a policy where teachers did home visits with all of their students' families, going out over the summer to their kids' neighborhoods, stopping in. It was a great way to establish that relationship early so that parents and school staff and teachers were starting from a real place of trust," Gardner said. During his tenure as executive director, Gardner worked with Alma parent Marie Tavares to establish Families Helping Families, a team of staff who provide support and resources (food, uniforms, transportation) to Alma families in need.
During the 2019-20 school year, Alma opened a second school in the midst of a global pandemic and against the backdrop of social justice protests across the country. In response, the leadership team strengthened their commitment to creating safe spaces for students, staff, and families by providing Anti-Bias Anti-Racist training. Employees and board members participated in ongoing professional development to learn how to identify, resist, and address racist attitudes, structures, and practices in their teaching and classroom management. Teachers continue to revise their curriculum to increase representation of BIPOC identities and provide students with opportunities to explore issues of injustice at the local and national level. Alma also hopes to recruit and hire more Black and Latinx individuals and Spanish-speakers to build a staff that reflects the diversity of the student body and the New Bedford community.
As a K-8 school, DeLoach and her team are always mindful of how they prepare students for the next phase of their academic journey beyond eighth grade and after Alma. "Our focus is again about access. We want scholars to be able to make any choice that they want," DeLoach said. "That means we need to do a lot of educating of families. We need to remove any financial barriers, any language barriers, so families can do their own research and make sure they feel confident in that school as a choice."
"In my ideal world, every kid [is] able to access all of the options that are out there. If every scholar is prepared to do that. . .we're doing our job. That feels like the mission to me," DeLoach said.