Jazz Appreciation Month Features Cellist Akua Dixon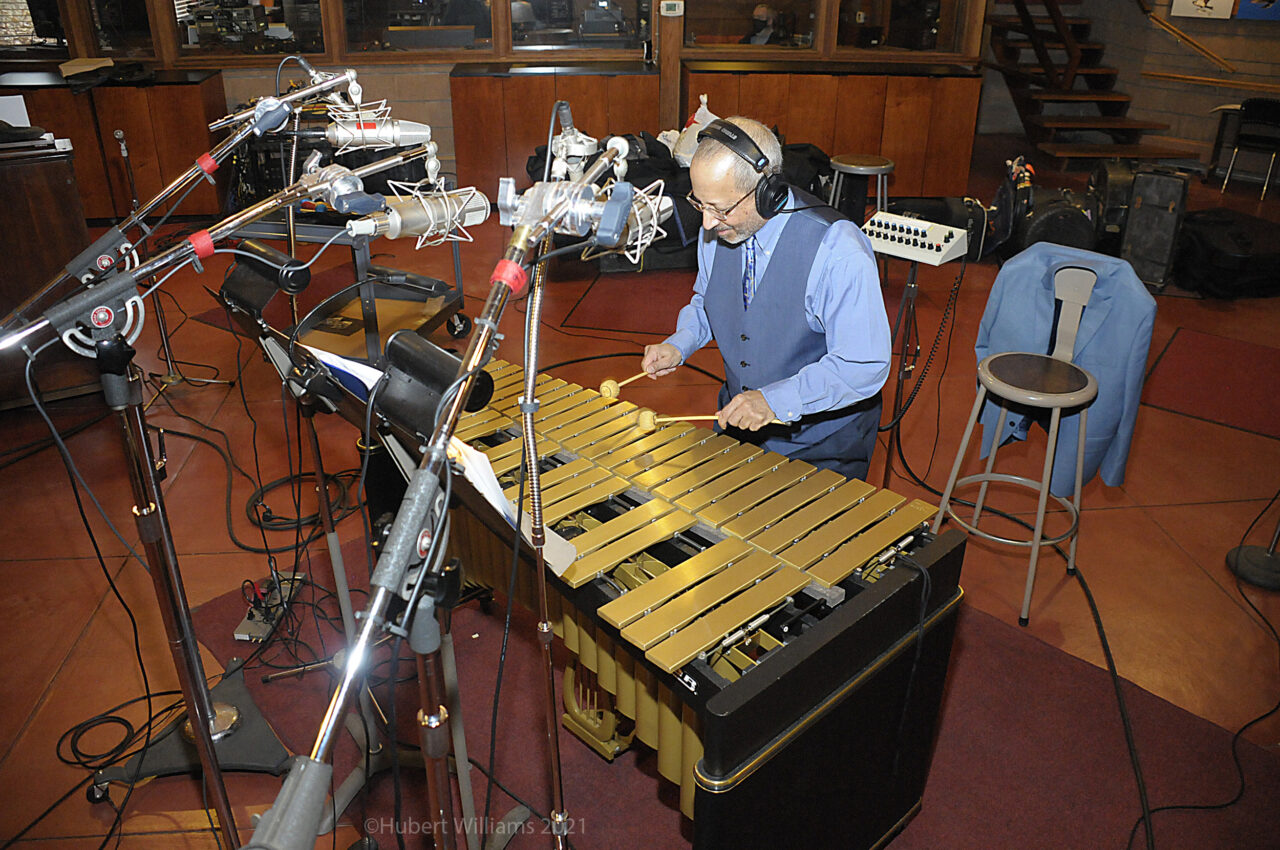 April is Jazz Appreciation Month, which culminates on campus with the 20th annual Wesleyan Jazz Orchestra Weekend, featuring two nights of concerts in Crowell Concert Hall.
Cellist, composer, and educator Akua Dixon makes her Connecticut debut with her string quartet, Quartette Indigo, on Saturday, April 29 at 8pm. The group includes violinists Meg Okura and Frederika Krier, Judith Insell on viola, and bassist Jennifer Vincent.
The Wesleyan Jazz Ensemble, directed by Noah Baerman, presents a concert with a variety of modern small-group jazz traditions and techniques on Friday, April 28 at 8pm.
Assistant Professor of the Practice in Music Jin Hi Kim performs on her electric version of the Korean stringed instrument the komungo at the Pierre Boulez Center in Berlin, Germany on Thursday, April 13 at 7:30pm (1:30pm EST) with bassist William Parker's cross-cultural ensemble. The performance will be livestreamed online.
Jazz Vocal Instructor Giacomo Gates performs with his quartet Thursday, April 13 at 7:30pm at Arthur's House of Jazz in Methuen, MA; and two shows with his trio on Saturday, April 22 at 7pm and 9pm at Jazz on Main in Mount Kisco, NY.
Professor of Music and African American Studies Jay Hoggard '76 MA '91 has wanted to bring Akua Dixon to perform on campus for nearly a decade, saying she has always been a leader in the vocabulary of jazz cello. "She's tremendous," Hoggard said of Dixon, calling her ensemble outstanding. "Quartette Indigo has had many excellent string players," he said.
Hoggard, who's taught at Wesleyan since 1991, said the creation of music is a deep, cultural, spiritual, social practice. Bringing guest artists to perform on campus has been part of the practice since the late saxophonist Bill Barron arrived to teach at the University in 1975. Barron started the Wesleyan Jazz Orchestra. "It would give the students the opportunity to perform," Hoggard said of this part of the pedagogy. Wesleyan's focus is music in the cultural context, with an awareness of historic, geopolitical, economic, and social factors that go into shaping the vocabulary, in addition to performance, he said.
Hoggard has invited ensembles large and small to perform on campus. The African-American Music Program Weekend in 1992 included special guests flutist James Newton and bassist Mark Helias. A decade later, the first Wesleyan Jazz Orchestra Weekend in 2002 featured the Bobby Hutcherson Quartet.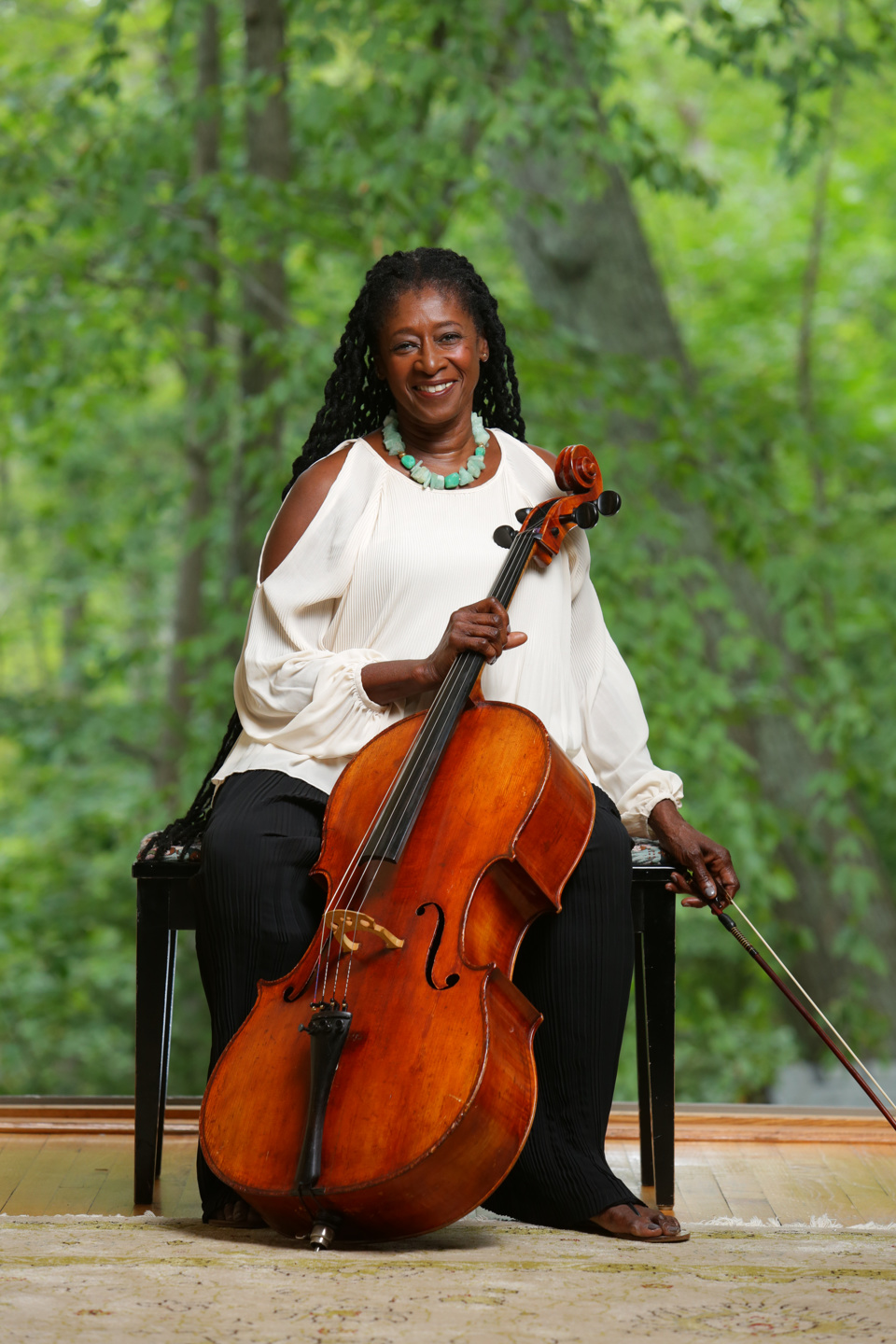 Dixon likes to call the music her group performs African American classical music, from gospel to modern. She was commissioned by CityMusic Cleveland chamber orchestra to write the piece "We the People," a musical conversation inspired by the Preamble to the Constitution and the ongoing fight for equity in America. Another string quartet performed part of the work in Ohio in November 2022.
She'll premiere another segment of the piece in Middletown. "It's a really challenging work," Dixon said. "The style of writing that I do for my string quartet took years of learning how to get it on paper…that's not an easy thing to do, considering the rhythms of jazz, and the complexity of the rhythms that I like to write in, or that I'm hearing," she said. "It's a conversation that I want to open up," she said about the work, which she plans to record in 2024.
Recommended to play in the pit of Harlem's Apollo Theater, Dixon supported James Brown and Dionne Warwick, among others. While in the Symphony of the New World, Dixon performed at Lincoln Center with Duke Ellington, and played music by composer Coleridge-Taylor Perkinson. She'll premiere her arrangement of Perkinson's "Lamentations Black/Folk Song Suite" at Wesleyan on April 29. "Music has been a wonderful journey to me," she said. Dixon later toured with drummer Max Roach's Double Quartet. "Strings to me are like the final frontier in being able to play jazz," Dixon, who teaches jazz cello at Bard College, said.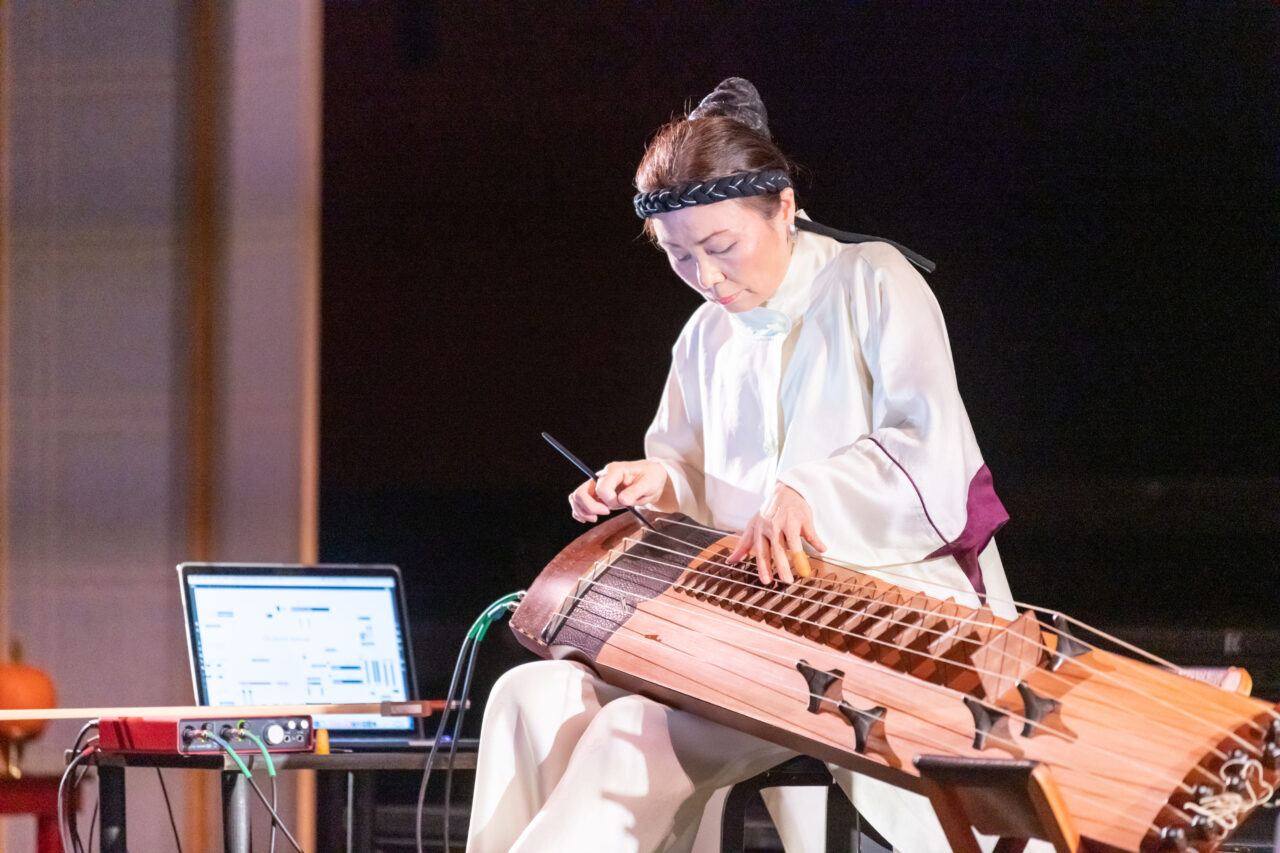 Jin Hi Kim has taught at Wesleyan since 2016. She first performed in Crowell Concert Hall in October 1996 with her cross-cultural improvisational trio "Quagmire" featuring William Parker and saxophonist Oliver Lake, following concerts in Los Angeles and New York in 1995. "I was just incredibly inspired by both of them," she said. Lake's big band made their New England debut during the Wesleyan Jazz Orchestra Weekend in 2014.
Kim, who lives in Bridgeport, said the Berlin performance will most likely be wide open in terms of structure. She first collaborated with Parker at a Switzerland festival in 1994. "I used to travel a lot in Europe, more so than in America," she said of her intense touring in the late 1980s. She developed her electric komungo in 1986 while improvising with avant-garde guitarist Henry Kaiser. "At the time, not a lot of Asian traditional musicians were doing jazz music," she said. "Music has to come from the soul and spirituality," Kim said, stressing the impact that the character of the other musicians–their chemistry and vibration–have on improvisation. "Those things are very essential to me."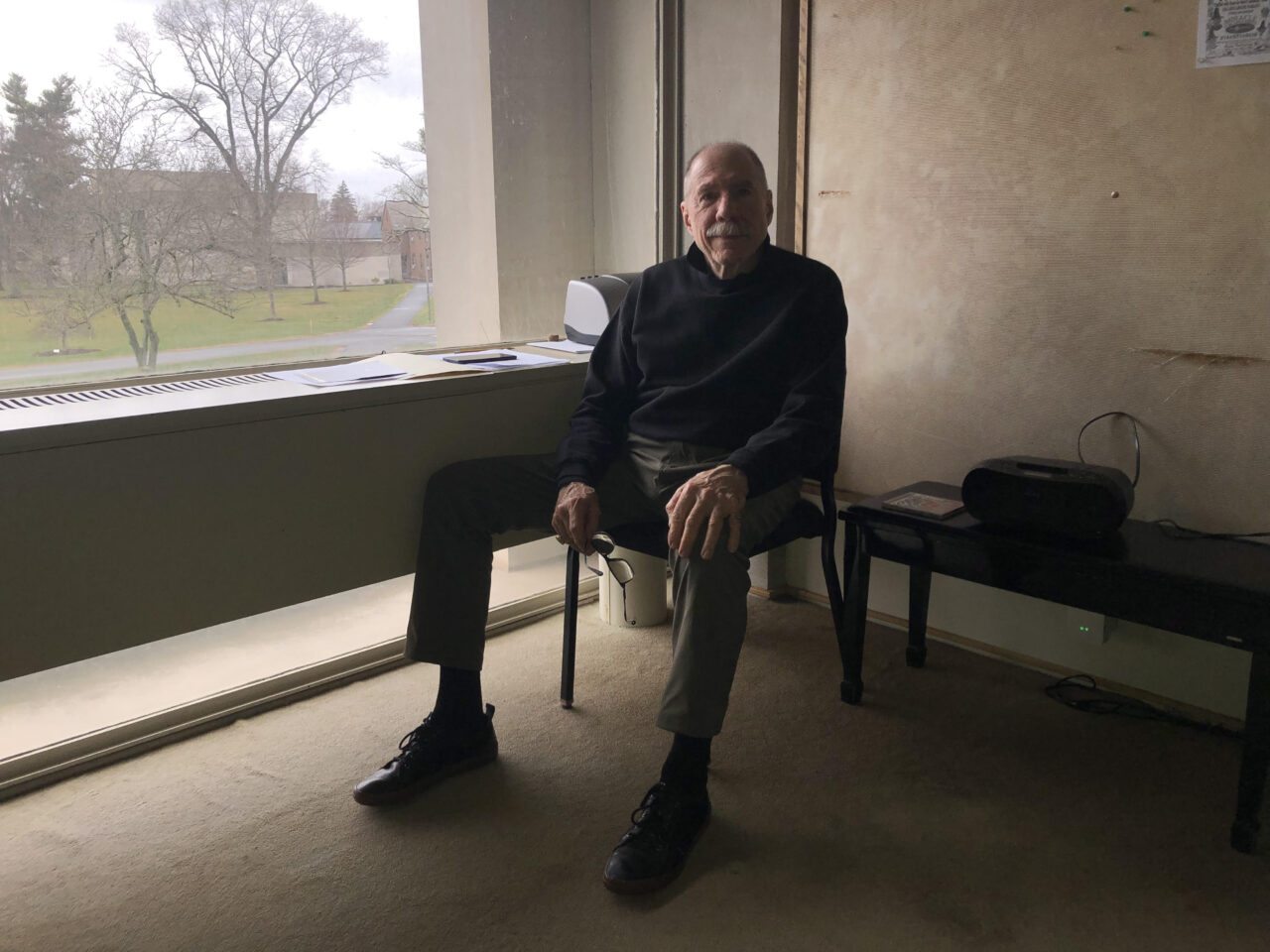 Vocalist Giacomo Gates, a native of Bridgeport, grew up listening to saxophonists like Dexter Gordon, who he says are his favorite singers–playing a story, emotion, or feeling through their horn. Gates started teaching lessons at Wesleyan in 1999. Many of his students are not music majors. He gives them the nuts and bolts of how to do a gig, and a better approach to listening. "I teach intention and breathing and–what are you singing about?" Gates said of teaching students to be believable and find their own voice. "You've got to know how to connect," Gates said about Frank Sinatra's believability singing the Great American Songbook.
Pianist Baerman said it's been a treat to work with students on compositions by Dexter Gordon, Milt Jackson, and Wes Montgomery, who celebrated birth centennials this year. The ensemble will also perform the 1967 tune "Tom Thumb" by saxophonist Wayne Shorter, who passed away March 2 at 89. Masks are required at the free concert on April 28.
"If you're going to study African American music, you have to study his music," Dixon said about Shorter. Her group will perform her arrangement of Shorter's 1966 tune "Footprints" on April 29.
"Wayne is one of the giants," said Hoggard. "He's such a brilliant contributor­–as a composer, as a performer, as a saxophonist, as an innovator of the language, and as overall muse of what our music represents."
Hoggard recorded his arrangement of Shorter's 1965 tune "Deluge" for his most recent album, "Raise Your Spirit Consciousness," released in January. Tracked during 2021 and 2022 at the Van Gelder Studio in New Jersey, the group went back to film live videos for the tunes on the record in February. Hoggard previously recorded his 1992 release "In the Spirit" at the studio, which was added to the National Register of Historic Places in April 2022.
Jazz Appreciation Month was created by the Smithsonian's National Museum of American History in 2001 to recognize and celebrate the genre's heritage and history.
Tickets for the April 29 concert by Akua Dixon and Quartette Indigo are $15 for the general public; $12 for senior citizens, Wesleyan faculty/staff/alumni, and non-Wesleyan students; and $8 for Wesleyan students and youth under 18. Buy tickets online.