"You Just Have to Read This…" Books by Wesleyan Authors Hinton '85, Ohashi '20, and Weisenfeld '87
In this continuing series, we review alumni books and offer a selection for those in search of knowledge, insight, and inspiration. The volumes, sent to us by alumni, are forwarded to Olin Library as donations to the University's collection and made available to the Wesleyan community. 
In honor of Asian American/Pacific Islander Heritage Month, this edition of YJHTRT highlights AAPI authors and subjects.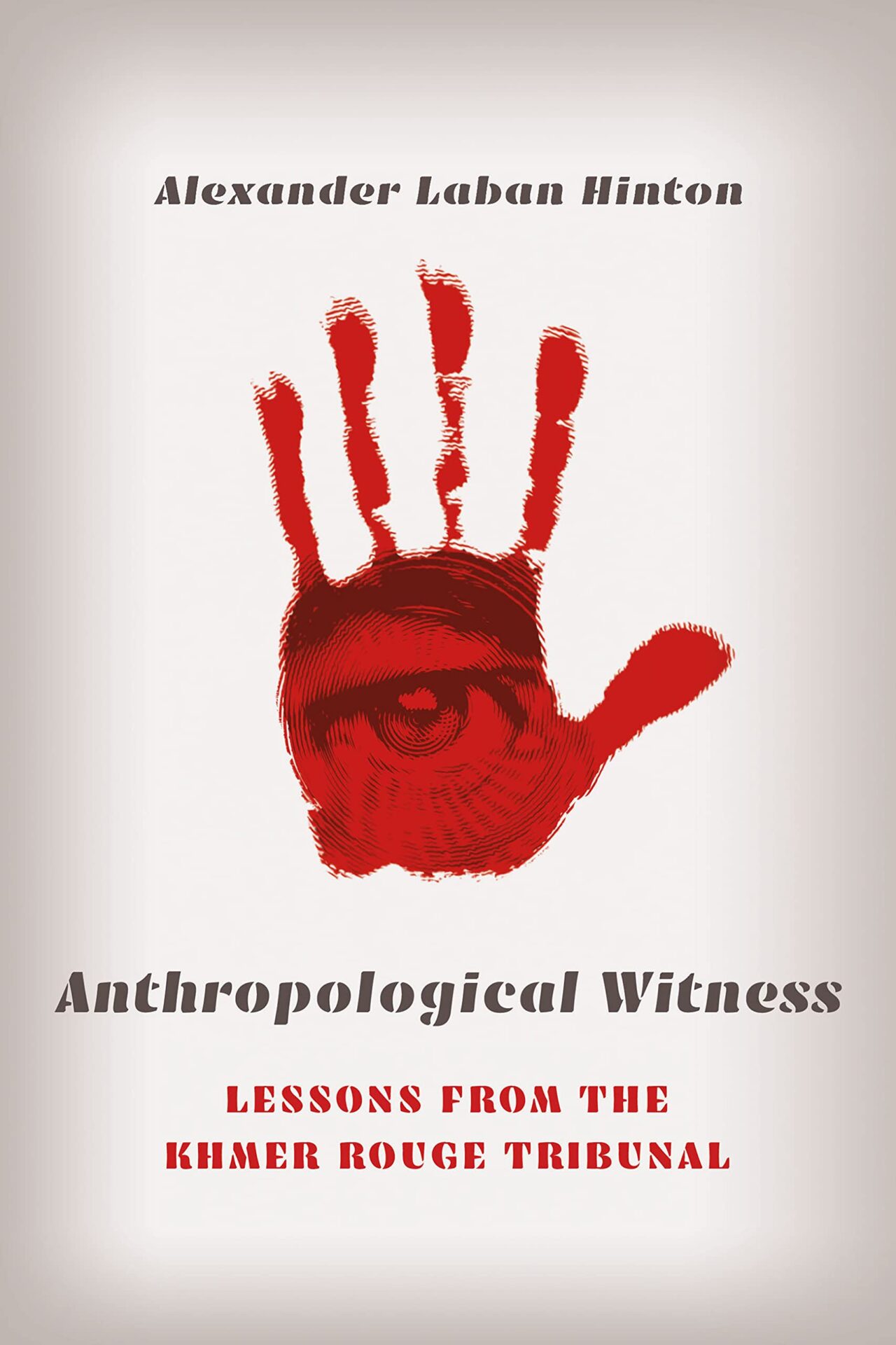 Alexander Laban Hinton '85, Anthropological Witness: Lessons from the Khmer Rouge Tribunal (Cornell University, 2022) 
In March 2016, Alexander Laban Hinton was invited to serve as an expert witness at an international tribunal established to try senior Khmer Rouge leaders for crimes committed during the 1975–79 Cambodian genocide. For Hinton, who has spent decades conducting ethnographic research on the Khmer Rouge Tribunal and studying genocide and transitional justice more broadly, the invitation raised questions about the responsibilities of public scholars to address issues relating to truth, justice, social repair, and genocide. After some deliberation, he decided that answering the call was as much a moral imperative as it was a professional obligation.
Anthropological Witness captures the events of that trial, including Hinton's testimony and his direct exchange with Pol Pot's notorious right-hand man, Nuon Chea, a genocide denier. In a clear, engaging narrative style, Hinton asks: Can scholars who serve as expert witnesses effectively contribute to international atrocity crimes tribunals where the focus is on legal guilt as opposed to academic explanation? What does the answer to this question say more generally about academia and the public sphere? Hinton's response to these questions about public scholarship are urgent and relevant to our modern world.
Alexander Laban Hinton is Distinguished Professor of Anthropology and Global Affairs, director of the Center for the Study of Genocide, and Human Rights UNESCO chair on Genocide Prevention at Rutgers University. He is the author of more than a dozen books, including It Can Happen Here, Man or Monster?, The Justice Façade, and Why Did They Kill? Find him on Twitter @AlexLHinton.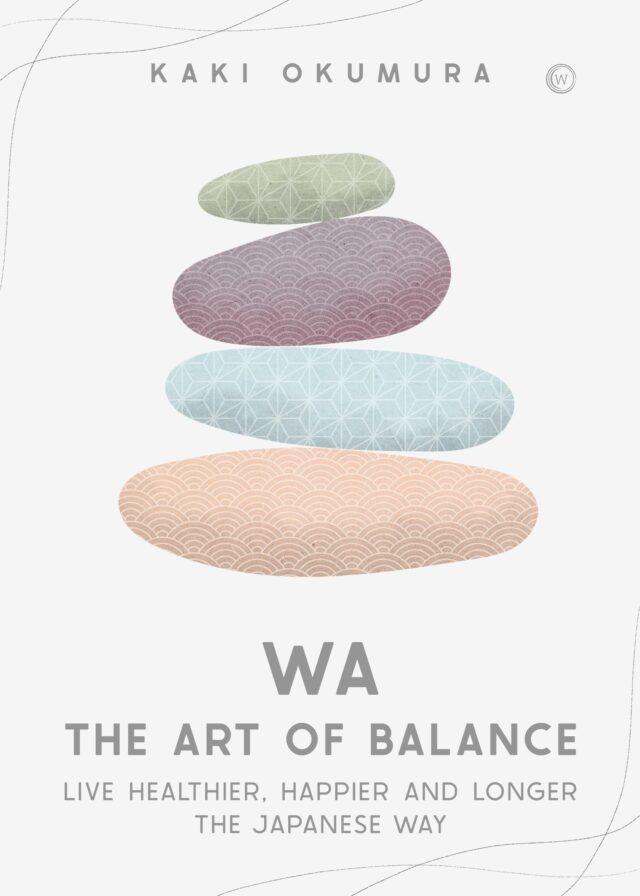 Saki Ohashi '20 (writing as Kaki Okumura) Wa: The Art of Balance: Live Happier, Healthier and Longer the Japanese Way (Watkins Publishing, 2023)
Growing up in the United States, wellness expert Kaki Okumura struggled to find methods for maintaining a healthy lifestyle without resorting to fad diets or extreme exercise routines. She turned to her Japanese background to better understand self-care practices that contribute to living longer, happier, and more fulfilled lives. "Wa" means harmony, a central tenet at the heart of the Japanese belief that living well requires achieving balance between four pillars of practice: Nourish, Move, Rest, and Socialize. In this book, Okumura shares the practices and psychology behind Wa and the Japanese health secrets that allow anyone, at any point in their life, to improve and sustain their health. Rather than enforcing restrictions or relying on willpower, the pillars are gentle, timeless, and easy to adopt, ensuring that improvements to your health and wellbeing are long-term and effortless. This beautifully illustrated book promises to revolutionize how you care for yourself and lead to greater peace, fulfillment, and contentment.
Kaki Okumura, the penname of Saki Ohashi, is a Japanese wellness writer and illustrator. Her work has been published in Bon Appetit, Heated x Mark Bittman, the Beet, Yes! Magazine, S&PMagazine, Elemental, Forge, and Katie Couric's email newsletter Wake Up Call. She is a Top Writer on Medium in the categories of Cooking, Food, Culture, Health, and Psychology.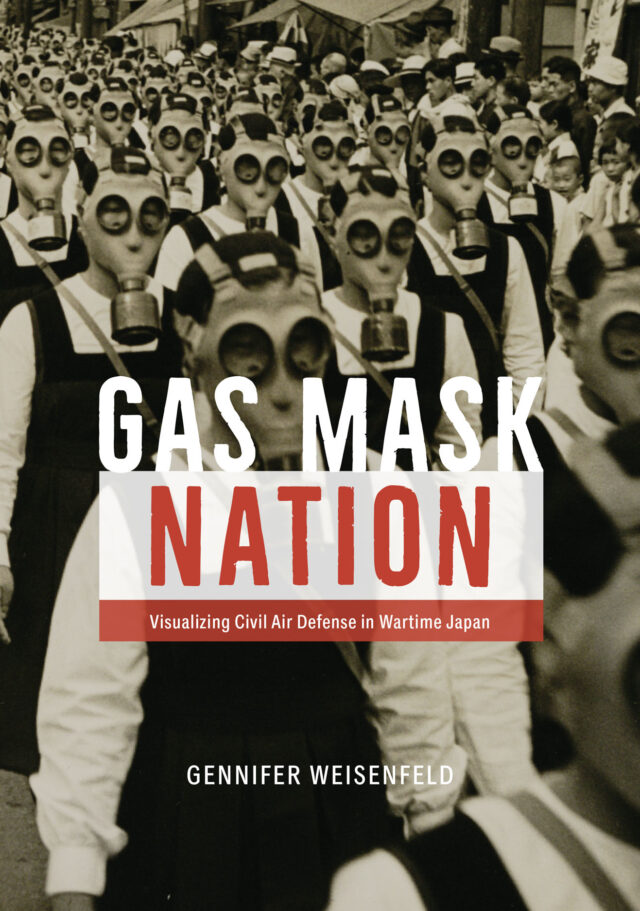 Gennifer Weisenfeld '87, Gas Mask Nation: Visualizing Civil Air Defense in Wartime Japan (University of Chicago Press, 2023) 
Japan during the 1930s and 1940s is often portrayed as a landscape of privation and suppression under the censorship of the war machine. But pleasure, desire, wonder, creativity, and humor were all still abundantly present in a period before air raids went from being a fearful specter to a deadly reality. In Gas Mask Nation, Gennifer Weisenfeld explores the anxious yet perversely pleasurable visual culture of Japanese civil air defense—or bōkū—through a diverse collection of artworks, photographs, films and newsreels, magazine illustrations, postcards, cartoons, advertising, fashion, everyday goods, government posters, and state propaganda. If it's true that a picture is worth a thousand words, then this illustrated volume tells the stories of an entire generation of Japanese citizens with humor and nuance that will surprise and fascinate readers.
Gennifer Weisenfeld is professor in the Department of Art, Art History & Visual Studies at Duke University. She is the author of Mavo: Japanese Artists and the Avant-Garde, 1905-1931 and Imaging Disaster: Tokyo and the Visual Culture of Japan's Great Earthquake of 1923, as well as a core contributing author on MIT's award-winning website Visualizing Cultures.