Wesleyan Announces New African Scholars Program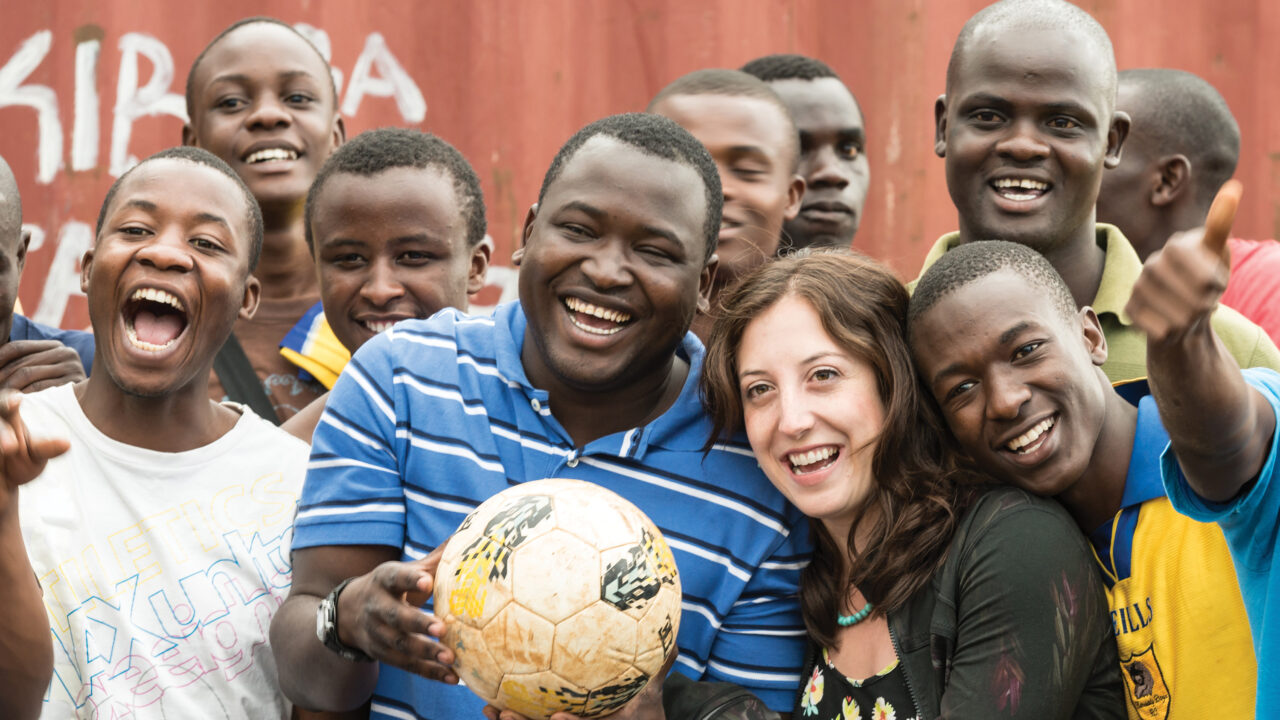 A new scholarship program will offer a group of exceptional students from Africa the opportunity to join the Wesleyan University community.
Beginning fall 2023, the newly announced Wesleyan African Scholars Program will welcome a select group of students from Africa each year, providing each with a four-year 100 percent cost of attendance scholarship. "As part of the University's ongoing efforts at internationalization, we will be bringing more talented students from Africa into the stimulating and supportive world of Wesleyan," said President Michael S. Roth '78.
Students in the African Scholars Program will find support at the Fries Center for Global Studies as well as through tailored initiatives—including pre-arrival introductory webinars, peer mentorship, and conference participation. They will also be offered the chance to participate in a unique cross-cultural speakers' program in which they share aspects of their home culture with the Wesleyan and Middletown communities. Alumni from Africa will be available to them for purposes of networking and mentorship, and there will be opportunities to do internships or post-graduate work in Africa.
"Every scholar will find support that ensures they will have an enriching experience within the classroom walls and beyond," said Amin Abdul-Malik Gonzalez '96, vice president and dean of admission and financial aid.
Applications to the program must be citizens or permanent residents of one of Africa's 54 countries. Individuals with dual U.S. citizenship or who are permanent U.S. residents are not eligible for the program. Only students applying for need-based financial aid and who have demonstrated need will be considered.
The new program is part of a five-year effort to deepen Wesleyan's internationalization efforts by promoting internationalized student learning throughout the curriculum, supporting student and alumni global engagement efforts, expanding campus multilingualism, broadening access for international students and scholars, and increasing support for international research and creative practice.
Why Africa in particular? The genesis of the program can be found in a remark several years ago by trustee Souleymane Ba '03, reminding the board of the maxim: "don't skate to where the puck is, skate to where it's going to be." His recommendation was that Wesleyan develop more connections to Africa now, because that's where the action will be in the future.
Currently, 10 percent of the Wesleyan student body comes from abroad, representing 62 countries. "We embrace the diverse cultures, traditions, and perspectives these students bring to our campus," said Gonzalez. "The African Scholars Program is one more opportunity for students from across the globe to develop the knowledge, intellectual agility, and confidence to tackle a rapidly changing world."
"Wesleyan is a multi-dimensional, global campus, representative of an increasingly interconnected world, and that's both important and intentional," said Roth. "Through a pragmatic liberal arts education, our students, can expect to engage with issues that they will face beyond the university while developing the skills and understanding necessary to make unexpected connections. In these regards, I expect the participation of the African Scholars to enrich the experience for all."
Pictured: Kennedy Odede '12, from Kenya, with Jessica Posner '09. Photo by Audrey Hall.