In "Two Nations Now One," the Class of '73 Reflects on a Pivotal Era for Wesleyan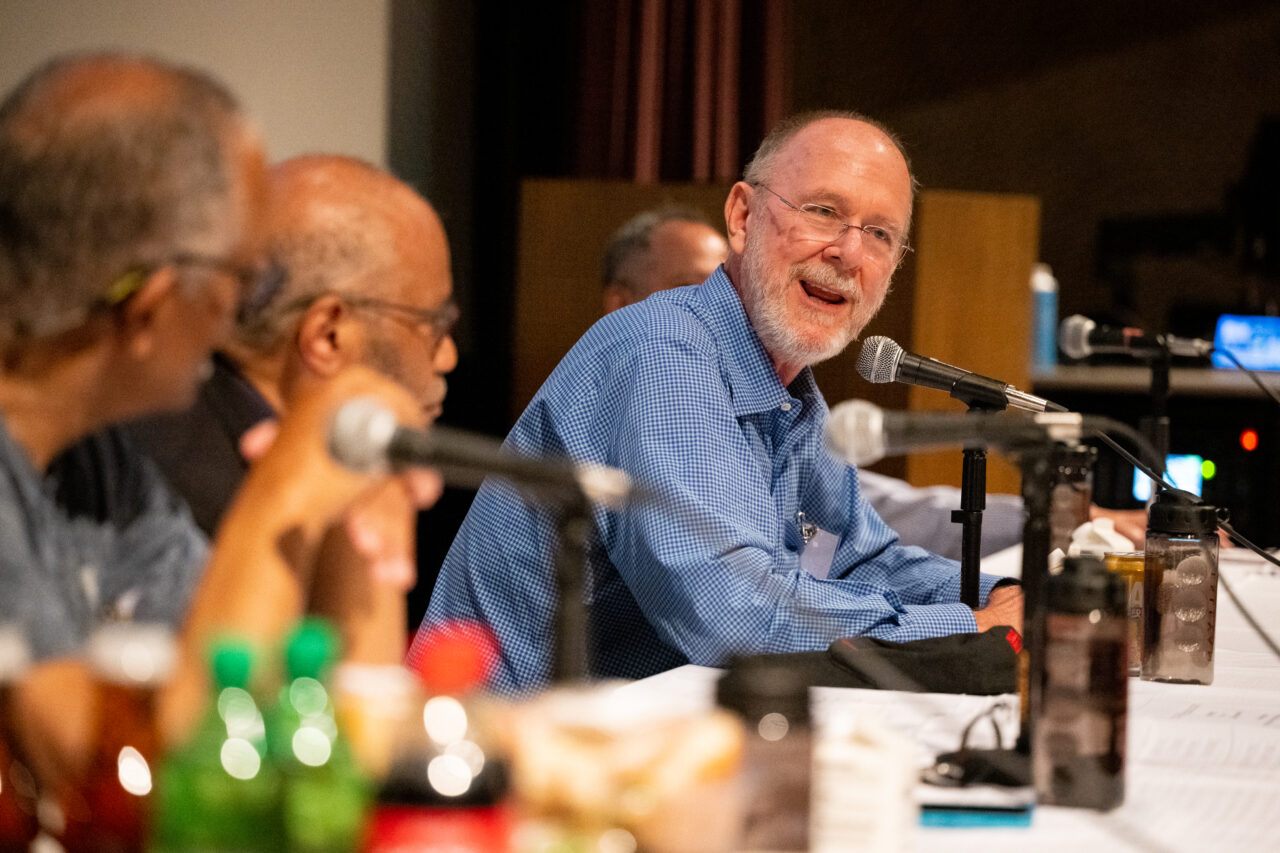 In the last semester of the 1960s—a decade that's since become a shorthand for a longer era of social, political, and cultural change—385 undergraduates comprising the Class of 1973 matriculated into Wesleyan. Among them were 50 Black and Latinx students, more than double the number of students of color admitted to comparable institutions. Months later in a January 1970 cover story, the New York Times Sunday Magazine chronicled the University's strides in those early years of affirmative action in higher education with what some say was an undue dose of derision.
"We, the Black, white, Latino, Asian, and women alums, are here today to attest to the world that all of us individually achieved resounding rebuttal to such cynical presumptions," said Wayne Barber '73, P '01, an otolaryngologist and a panelist at "Two Nations Now One: 50 Years of Shared Love for Wesleyan," a Reunion and Commencement Weekend 2023 WESeminar named in reference to that Times story's headline.
Throughout the seminar, members of the Class of '73 reminisced on the life-changing nature of the University's efforts in expanding educational access and equity. It enabled doctors, lawyers, creatives, and leaders of all backgrounds to find their footing. And in wading through the upheaval of the era, the Class of '73 left the door open for the generations who followed.
"The payback to society and for Wesleyan," Barber continued, "was, and is still, nothing short of a profound, transgenerational transformation for families and our communities."
Following the peaceful occupation of Fisk Hall in February 1969, the John Wesley House was christened the Malcolm X House, and efforts to increase the number of Black students and faculty gained extra momentum. The University recruited Stephen Butler for a position as dean of Black students; Butler, who himself is Black, said he accepted on the condition that he would be responsible for the entire class.
Being dean of the Class of '73, Butler said via Zoom, "was like working a different puzzle every day. Things shifted, and we had to put them together in a new way. It was always fluid. It was always challenging. But it was fun."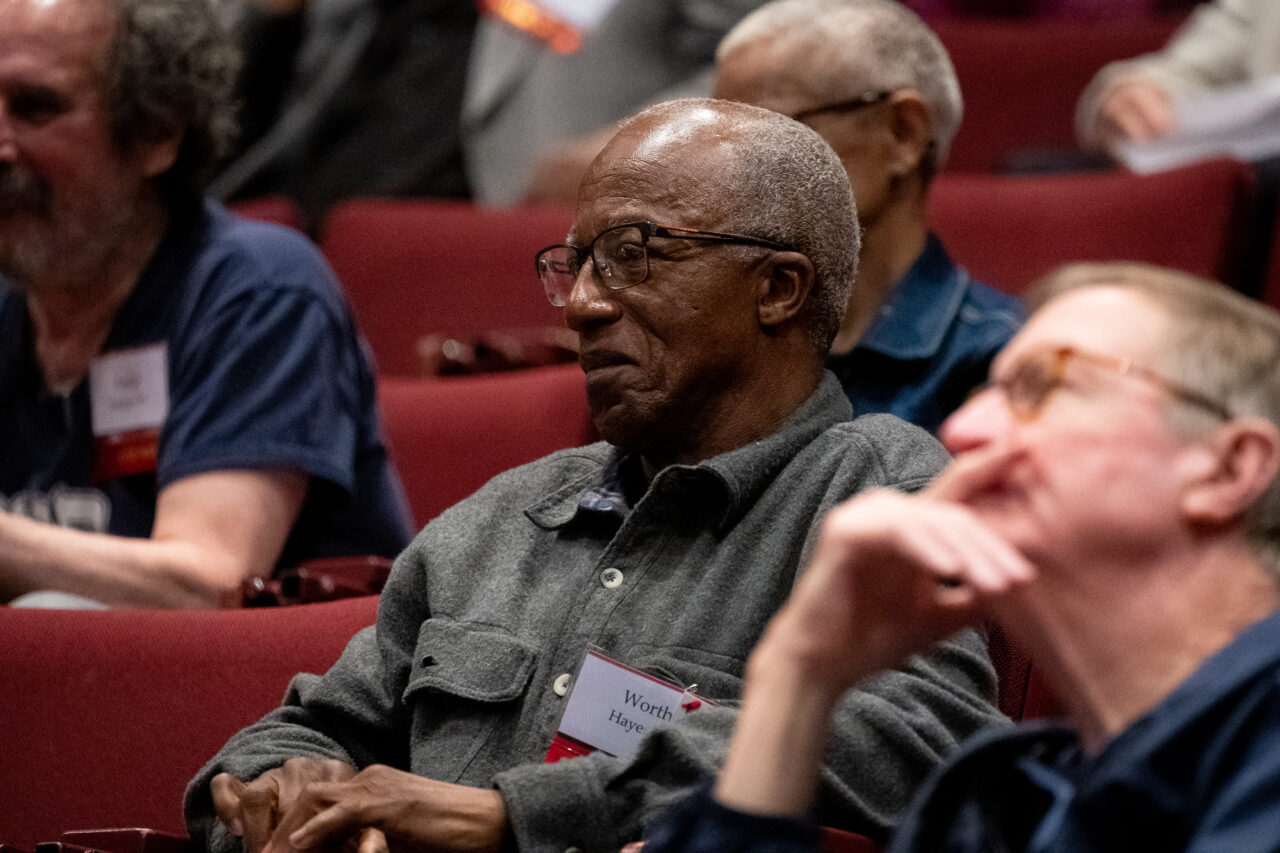 With national-level struggles like opposition to the Vietnam War and the civil rights movement finding their way to Middletown, the campus atmosphere frequently flared up. "When I was at Wesleyan, times were tough," said James (Diego) Howard '73, now a clinical psychologist, "and we all reflected those times: with separation, suspicion, mistrust, anger, hostility, and occasionally even violence."
At the same time, members of the Class of '73 of all races and backgrounds found self-realization. In studying history, Richard Jasper '73 learned the power of developing ethical, fact-driven narratives, a process he said directly translated to a career in which he's represented clients facing the federal death penalty. "Today, I think of myself as a storyteller who happens to be an attorney," he said.
Jasper also discovered the links between academic disciplines as well as their limits. "Everything we do touches another area—there is no one body of knowledge or field that has all of the answers," he said. "I started to see these connections, and it started here at Wesleyan."
Joshua Boger '73, P '06, '09, Hon '18, founder of Vertex Pharmaceuticals and Wesleyan's chair of the Board emeritus, recalled exiting his small hometown in North Carolina and finding a different world. "What impressed me was that you kept running into people who were different than you, who would challenge you, and who were worth spending time with," Boger said.
Ultimately, along with predecessors like the Vanguard Class of 1969, the Class of '73 left a legacy that has persisted through the decades. During the seminar's introduction, Frantz Williams '99, Wesleyan's Vice President of Advancement, said, "Wesleyan is the diverse and inclusive place it is today, in part, because of all of you from '73 who paved the way."