Warrior-Scholar Project Session Hosted at Wesleyan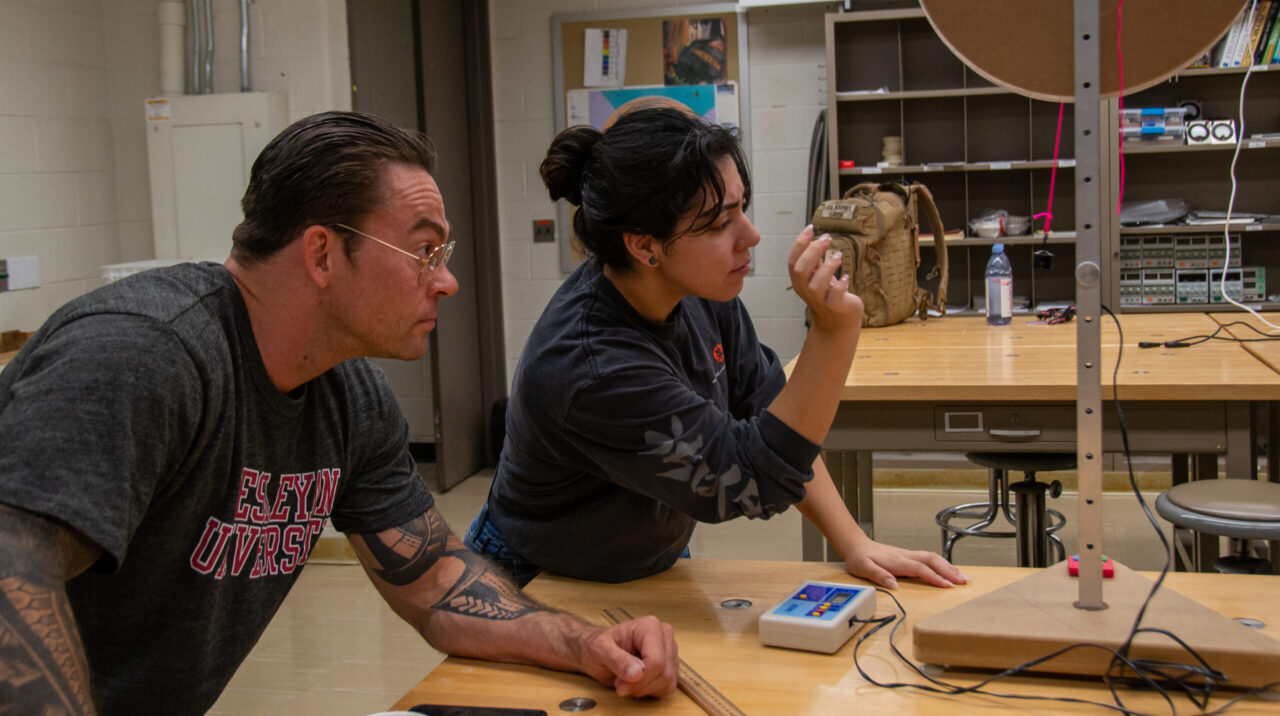 Wesleyan welcomed to campus 14 veterans and active-duty military members, including one incoming student, for a week-long educational bootcamp with the Warrior-Scholar Project from June 4 to 9.
"Recognizing WSP's impressive impact and how veterans enrich our dynamically diverse educational community, Wesleyan was eager to both become a WSP partner and host a STEM bootcamp on campus," Amin Abdul-Malik Gonzalez, Vice President & Dean of Admission and Financial Aid, said.
The Warrior-Scholar Project places former and current U.S. military in intensive classes for one to two weeks for them to begin to re-acclimate to a classroom setting. They offer sessions in three subject areas: the humanities, STEM, and business and entrepreneurship. All of their programming is provided at no cost to the veterans.
"WSP is honored to partner with Wesleyan to propel enlisted veterans towards success in higher education," Warrior-Scholar Project CEO Ryan Pavel said. "From the very first conversation about this possibility, it was clear that Wesleyan is truly committed to supporting veterans."
Pavel said, in his experience, it is very rare to encounter such thorough support for enlisted veterans among university leadership. "WSP looks forward to a bright future and an enduring partnership with Wesleyan," he said.
Wesleyan hosted a STEM session where each of the veterans took courses on physics, trigonometry, coding, and how to be successful in a college setting.
"WSP has a demonstrated track record of success bringing student-veterans to selective institutions for summer programs where they can see themselves, familiarize themselves with academic expectations, campus life and resources, and begin to make connections with various members of the faculty, staff, and administration," Noble Jones, Associate Dean of Admission, said.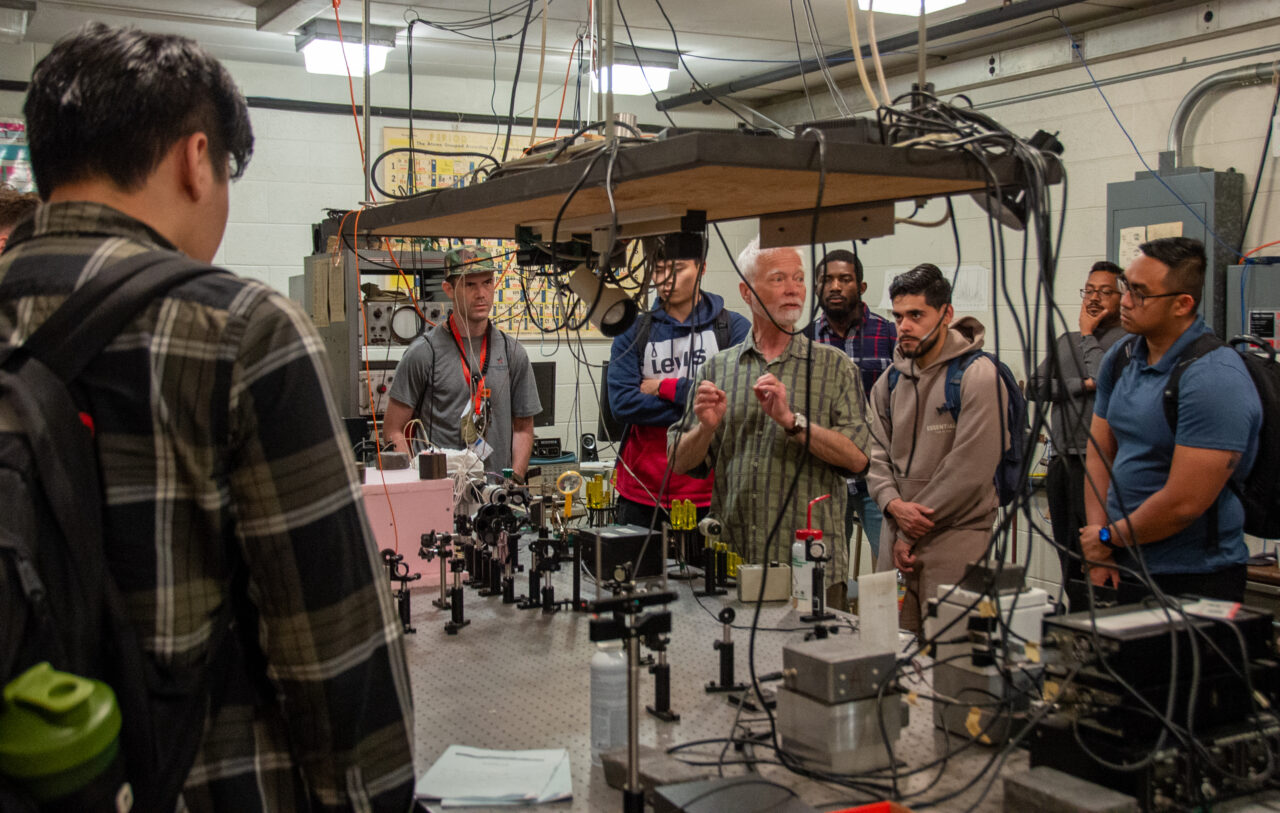 Jones said that the Office of Admission first learned of the Warrior-Scholar Project through its current student-veterans who had experience with the organization. "Our student-veterans made it clear: they recognized the value of WSP in their own academic trajectories, and hoped Wesleyan could partner with WSP to provide the same experience for other veterans," Jones said.
In talking with current and former student-veterans, Jones noted that many came away from their experiences in the Warrior-Scholar Project with an improved confidence in their ability to be successful at the collegiate level or had their passion for learning re-ignited in its sessions.
He said these themes were again present at the Warrior-Scholar Project's course reception on June 9. Three WSP alumni spoke at the event. "They expressed their gratitude for the partnership, the support and encouragement of individuals from both WSP and Wesleyan, and their respective newfound or freshly inspired drive and motivation to pursue their undergraduate degrees in the future," Jones said.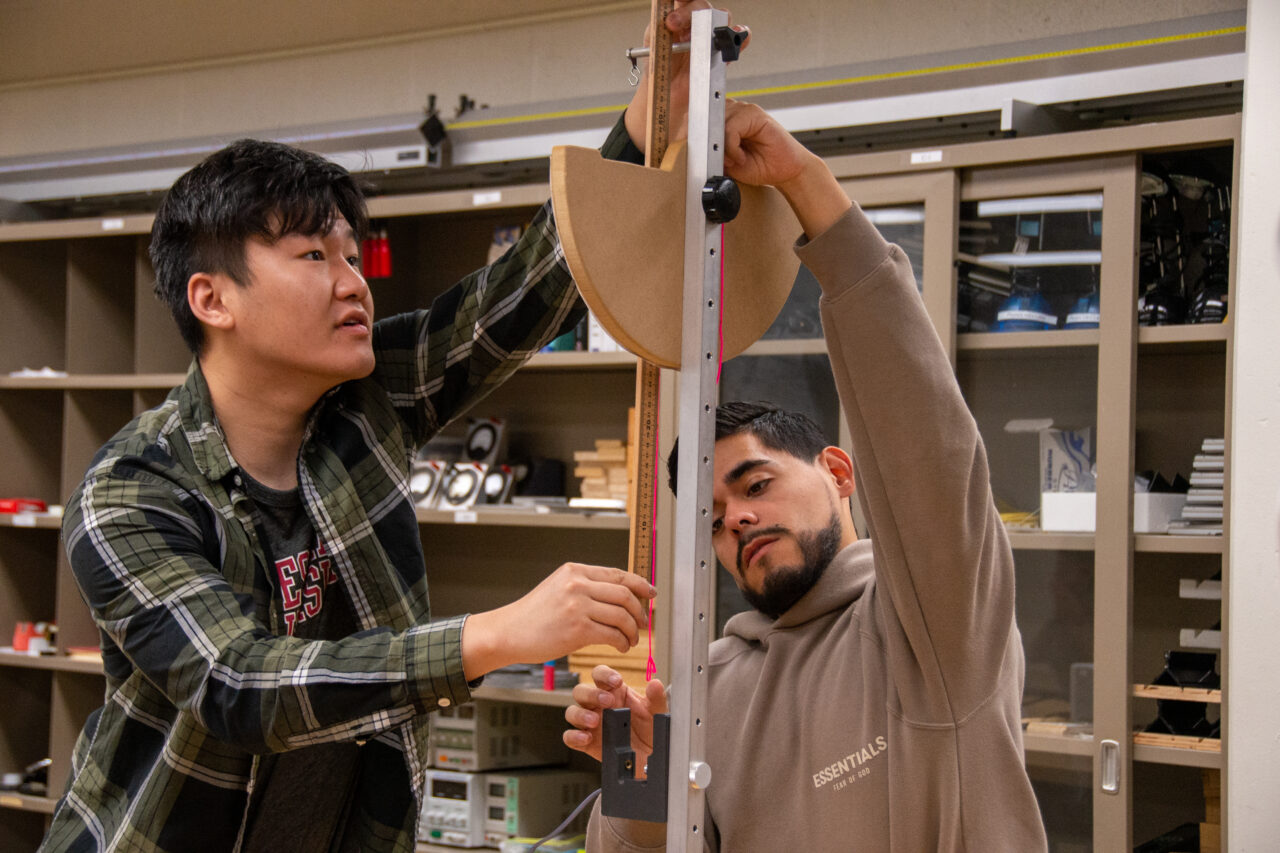 Wilmer Cruz, who came to Wesleyan for the program a year after leaving the Marine Corps, said his confidence grew tremendously during the program. The 24-year-old said he stopped for a second during the cohort's trigonometry session and a realization hit him—he could do it.
"I honestly did not believe that I could somewhat understand the concept of trigonometry and physics within less than a week, but working within groups really taught us that two minds works better than one," Cruz said.
Cruz called it a shocking moment. Then he added he "will be recommending [WSP] to all my friends and family or anybody who served."
He plans to pursue an engineering degree from community college before transferring credits to a four-year school, he said. "It doesn't matter where you start, it's where you end," Cruz said.