Wesleyan Cuts Carbon Emissions, Report Says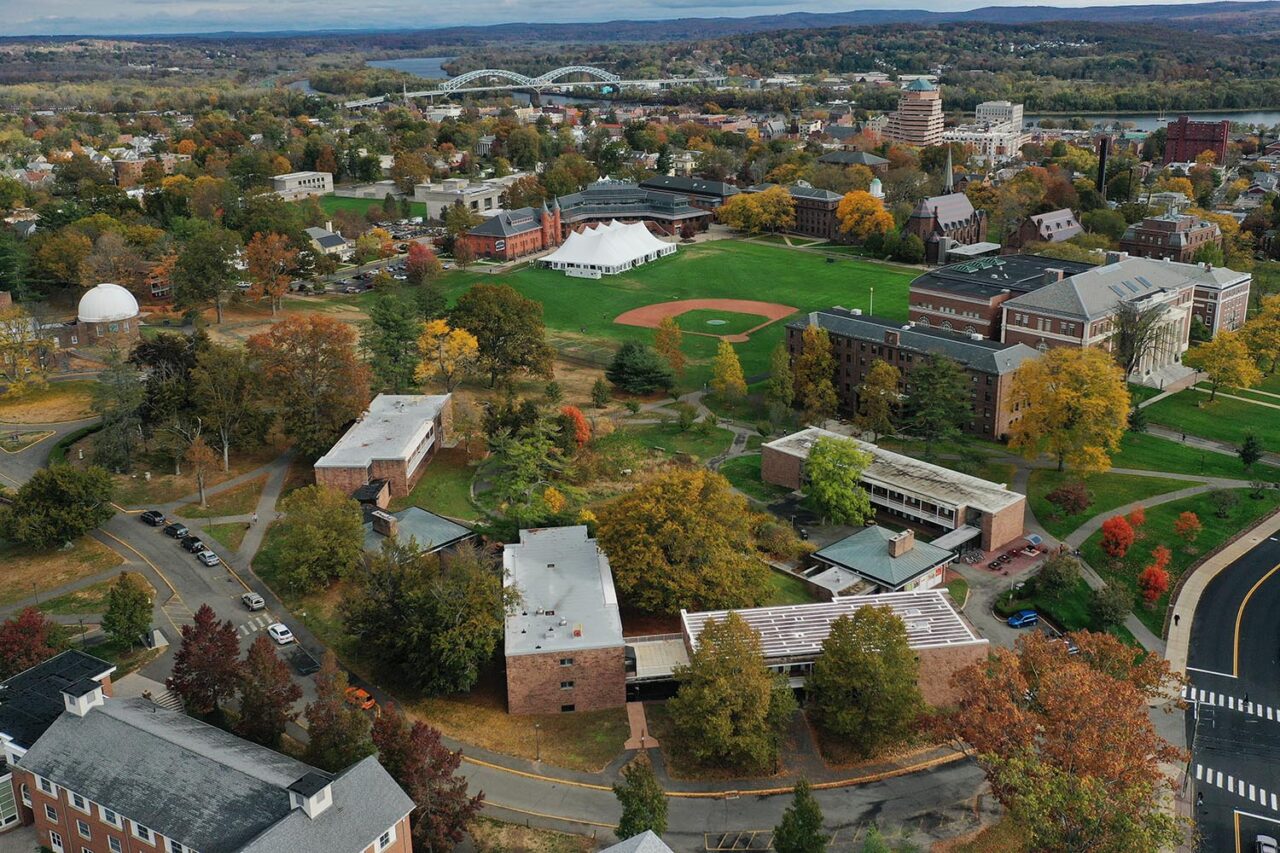 Wesleyan University has made significant strides in reducing its carbon footprint, cutting its carbon emissions by a third. In addition, more than half of the student body have participated in sustainability courses and activities over the past year.
The University's progress was documented in its first Sustainability Strategic Plan annual report, recently released by the Wesleyan Sustainability Office this week. A full text of the annual report is available at bit.ly/sspreport2023.
Thanks to its renewable energy purchases, carbon offsets for air travel, and campus upgrade from steam to hot water pipes, the University reduced its carbon footprint by 35 percent since its baseline was set in 2008. Sustainability Director Jen Kleindienst said the University plans to be carbon neutral by 2035.
Over 51 percent of Wesleyan's undergraduates—1,555 students—engaged in some kind of substantial sustainability activity, including taking classes or doing internships or projects. While achieving carbon neutrality is important, Kleindienst believes it is through the curriculum and co-curricular activities that Wesleyan can have its strongest environmental impact.
"We are pursuing carbon neutrality because it is the right thing to do," said Kleindienst. "But we can have an outsized impact on the world through our students."
There have also been additional opportunities for the Wesleyan community to embrace and learn about sustainable practices. First-year students attended a sustainability and civic engagement orientation for the first time, while a free store and clothing tailoring program launched.
The Jewett Center for Community Partnerships's "Cultivating Justice" program addressed needs identified by Middletown community members regarding food security, land access, environmental justice, and support for BILPOC and formerly incarcerated people interested in farming. In 2023, "Cultivating Justice" held workshops on fishing, gardening, keeping chickens, Black herbalism, and community organizing, provided supplies to BILPOC farmers, and began a community farm.
In the first year of the Bailey College of the Environment's $2 million dollar grant to focus on food security, environmental justice, and sustainability, Wesleyan hired an Assistant Professor of the Practice to teach courses on environmental justice and health equity, as well as environmental social science research. The COE hosted a statewide food justice gathering in April 2023, placed interns in four community organizations, and hosted community-led workshops at Wesleyan.
All the work points towards a sense of urgency. Knowledge and information are important, Kleindienst believes. But if Wesleyan is going to be a force for good in the quest for sustainability, more is needed. "We need to move beyond awareness raising … we need to be thinking about how we are moving towards action," Kleindienst said.