Student Singer-Songwriter on Ballot for 3 Grammy Awards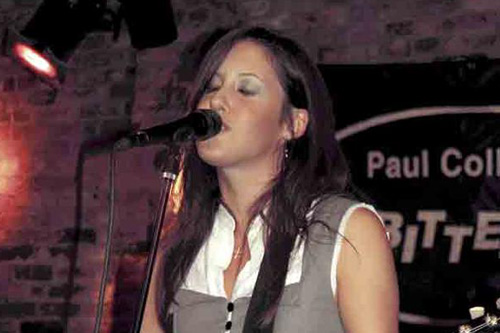 Skye LoGuidice '09 is on the ballot for three Grammy awards. She write songs on life, tackling love, life and loss.
Posted 11/05/07
Skye LoGuidice '09 is working toward graduating with a degree from the College of Letters, but first she may receive a Grammy Award – or two, or even three.

LoGuidice, who musically goes by Skye Claire, is listed on the 50th Annual Grammy Awards official ballot in three categories. The singer-songwriter was chosen among thousands of artists and bands nation-wide.

"I haven't told that many people yet, because I don't know how to react to this, or how to bring it into a conversation," says LoGuidice, who learned of her ballot placement Oct. 30. "It's hard to just say to someone, 'I am on the Grammy ballot.' I'm still spending a lot of time in my room just freaking out."

Skye Claire is on the ballot in Category 1: Record of the Year with her song, "Hope It Helps;" Category 5: Best Female Pop Vocal Performance for "Hope it Helps;" and Category 11: Best Pop Vocal Album for her seven-track 2006 EP Good Boys Don't.

She writes her songs based on actual events that have occurred in her life, tackling love, life and loss. She sets her vocals to guitar in rock-infused pop.

"A lot of that album is about a guy I broke up with my freshman year at Wes," LoGuidice says. "And my most recent songs are about my new boyfriend. He's a student here, too."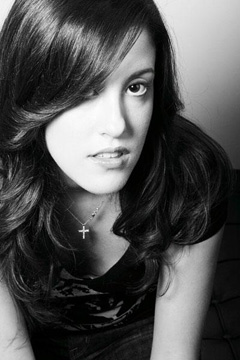 Members of the National Academy of Recording Arts and Sciences will vote for their favorites on Nov. 7, and the top five in each category will be announced Dec. 6. Nominees will have the opportunity to attend the 50th Annual Grammy Awards in Los Angeles Feb. 10, 2008.
LoGuidice is well aware of her steep competition. In the Record of the Year category, she's up against Smashing Pumpkins, Bob Seger, George Strait and American Idol winner Jordin Sparks. Among those with her on the ballot for Best Female Pop Vocal Performance are Nelly Furtado, Christina Aguilera and Norah Jones. In the Best Pop Vocal Album, she's up against 263 others, including Carly Simon and KT Tunstall. Still she hopes she will make the cut to be a finalist.
"That would be a fairytale ending," LoGuidice says. "I could go to the Grammys and be among all those celebrities, and actually get to say, 'Hi Avril (Lavigne)!'"
Louise Brown, associate dean of the college and dean for the Class of 2009, was thrilled to learn about her student's success.
"I've heard her CD and she definitely rocks," Brown says. "The nominations, even at this early stage, give her a greater visibility and a new and bigger audience than she's had, so it's all good. What a fabulous opportunity and recognition of her work this is."
"Skye Claire" rarely meshes her musical career with her academic life. The Manhattan, N.Y.-raised performer prefers to keep her music in New York and her studies in Middletown. Although her ideal goal would to become a famous singer-songwriter, she's also planning to pursue a law degree after graduating from Wesleyan.
"I guess I lead a double life," she says, smiling. "Here, I just like to concentrate on my school work and friends. I don't want to have to think about performing too much when I'm on campus, so it's better than I just keep them separate."
Skye started writing music at 13, and recorded her first demo album at 16. At 19, she recorded her second CD and produced and arranged all but two songs. Now, at 20, she's a self-taught guitarist, singer and group leader of a four-member band. Her proud parents and independent music promotion firm Big Noise help market the rising pop-star.
More information about Skye can be found online at http://www.skyeclaire.com/.
 
By Olivia Drake, Wesleyan Connection editor