Tadd Gero '08 Dies Aug. 17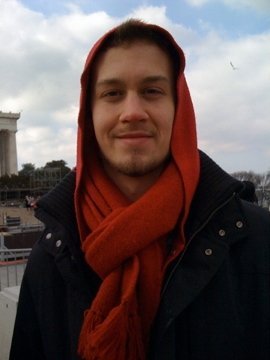 Tadd Gero '08 died Aug. 17 from a resistant strain of pneumonia.
Gero graduated as a theater major after transferring from Simon's Rock College.
While on campus he was involved in campus activities including reporting for The Wesleyan Argus.
Upon graduation, Gero worked as a reporter for The Independent Newspaper in Hudson, N.Y. and continued his involvement with theater.
A memorial service will be held at 1 p.m. Oct. 3 at Time & Space Limited, 434 Columbia Street, in Hudson, N.Y. The family has asked that in lieu of flowers, donations be made to TSL, P.O. Box 343, Hudson, NY 12543, in Tadd's name.
A Tadd Gero Memorial Facebook site is online.