Toronto Film Festival Showcases Films Directed by Cohen '84, Springer Berman '85, Whedon '87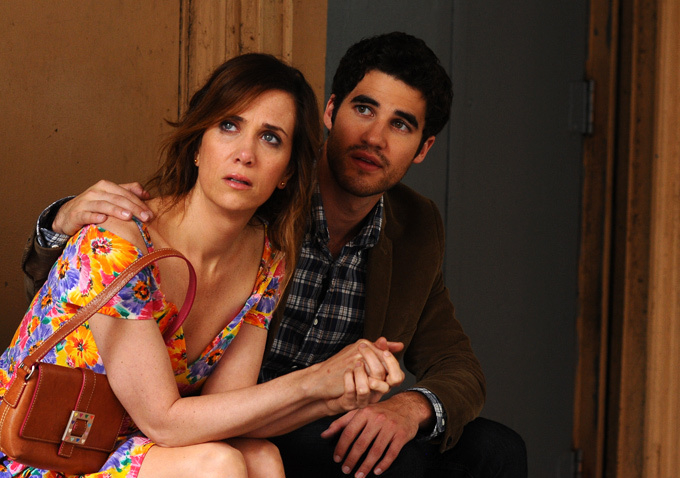 This year's Toronto International Film Festival in September featured the North American Premiere of Museum Hours, directed by Jem Cohen '84, and the world premieres of Imogene, co-directed by Shari Springer Berman '85 and Robert Pulcini, and Much Ado About Nothing, directed by Joss Whedon '87. All three films were well received by Toronto audiences and film critics.
Both Imogene and Much Ado About Nothing were picked up in Toronto by Lionsgate and Roadside Attractions for release in North America. MPM Film is handing international sales and The Cinema Guild has acquired U.S. distribution rights for Museum Hours.
Museum Hours deals with the friendship that develops between between Anne (Toronto multidisciplinary artist and singer Mary Margaret O'Hara), a Canadian woman who has come to Vienna to visit her comatose cousin, and museum guard Johann (non-professional actor Bobby Sommer). Anne finds refuge in the Kunsthistorisches Art Museum, and the two explore how their lives, the city, and the works of art influence and relate to their daily experiences.
In an article about the film in the National Post, Jem Cohen says: "This film is a culmination of my life in thinking about why we make art and why it works when it works, but also about how to incorporate life stuff and art stuff into a movie in a very kind of odd but unpretentious way."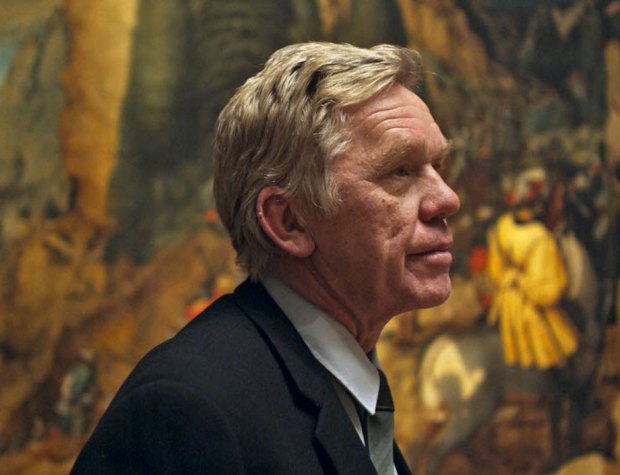 In his review of the film, Eric Kohn in Indie Wire says:
"While his new feature Museum Hours is technically his first narrative effort, with a pair of amateur performances and the backbone of a fictional story, its constant introspection and remarkable sense of place provide a fluid connection to the earlier work. With a keen eye for the capacity of fine art to address a complex range of attitudes and experiences, Museum Hours effectively applies Cohen's existing strengths to a familiar scenario and rejuvenates it by delivering a powerfully contemplative look at the transformative ability of all art. On the one hand a sad, poignant character study, Museum Hours is also a treatise on art history and a love letter to architectural wonder."
Imogene is a very funny and quirky comedy about Imogene, a washed-up, somewhat delusional playwright who fakes her own suicide to gain her ex-boyfriend's attention and winds up remanded to the custody of her dysfunctional family who reside on the Jersey Shore. Shari Springer Berman and Robert Pulcini co-direct a wonderful cast including Kristen Wiig, Annette Bening, Darren Kriss, and Matt Dillon. The film played to a packed and highly receptive house in its first public screening in Toronto.
The film allows Wiig as Imogene to extend her range as an actress and she has memorable scenes with both Bening as her impudent mother and Kriss as her mother's young lodger who offers Imogene an unconventional relationship.
In her review of the film in the Hollywood Reporter, Deborah Young writes: "The film's great strength is its intuitive casting. The actors interact so well that it's hard to single out one performance … [Michelle] Morgan's screenplay is full of intelligent dialogue that got real laughs from the audience on its Toronto bow, and it hits a number of high points …"
And Christopher Schobert in his Indie Wire review writes: "Kristen Wiig … once again proves her value. Whether smuggling a library book under her old phys ed shirt or weeping in the rain on a broken chair, she is adorable, heartfelt and smart."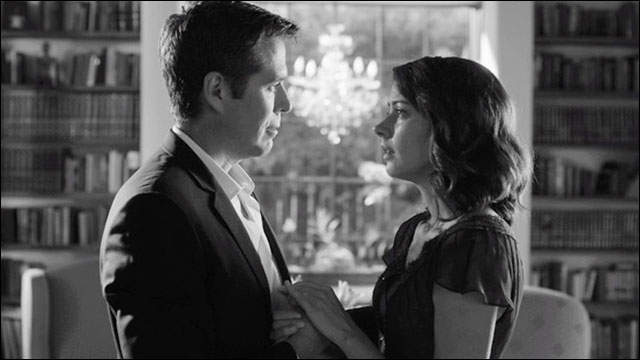 Joss Whedon follows up his megahit The Avengers with a skillful and buoyant adaptation of Willliam Shakespeare's Much Ado About Nothing. Whedon sets the classic comedy in contemporary times using the original text, and his cast includes several actors who have appeared in his previous projects, including Amy Acker, Alexis Denisof, Nathan Fillion, and Clark Gregg. The film was shot in black and white to evoke a film noir mood over twelve days, on location at Whedon's own Santa Monica home.
The winning cast handles the Shakespearean language adroitly, and the film is well-paced and a consistent delight. Whedon proves himself thoroughly at home in Shakespeare's world, directing the material with a light touch.
The first sold-out public screening in Toronto was received enthusiastically by the audience, many of them Whedon's fans, but this new film is also likely to appeal to those who aren't acquainted with the director's previous work.
In a recent interview in The New York Times, Whedon says: "I wanted to give a little bit of that house party feel. The movie is kind of a party to which you're invited. And at some points, you're like, we should all go to bed and stop drinking! This party is going very badly! But the feeling we had when we made it was a happy one. We were so into it, so focused and yet giddy. And you want that energy to show up on film."
In a review at Hit Fix, Drew McWeeny writes: "Here, everyone is able to find a very simple, naturalistic style and rhythm, and it feels like they are all incredibly comfortable with the words. Whedon's love of language comes through in his own writing, so it should be no surprise that he digs in with such zeal here, or that he is able to clearly communicate what it is that Shakespeare wants us to take away from this romp."