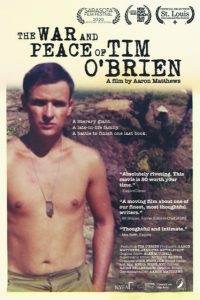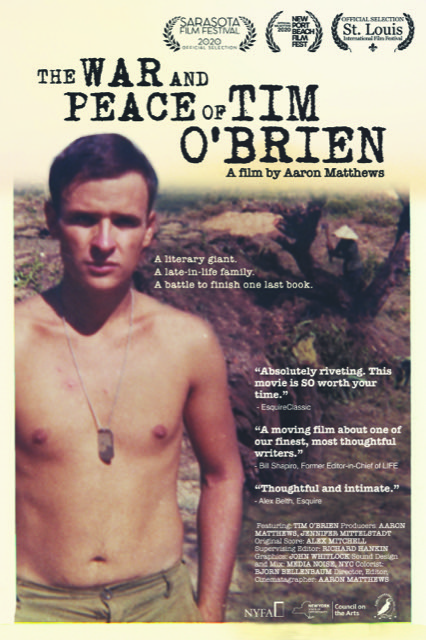 A new film by Aaron Matthews '93 and Jennifer Mittelstadt '92 will be released March 2 on Apple TV, Amazon, Google Play, and other digital streaming platforms.
The film, titled The War and Peace of Tim O'Brien, follows the renowned author of The Things They Carried and Vietnam veteran Tim O'Brien, as he struggles to write one last book. The documentary dives deep into the meaning and impact of war, as well as the effect of America's forever wars on civilians and soldiers. It also gives an in-depth look into the creative process from the perspective of one of America's most influential living authors.
Watch the film's trailer online here.
Matthews, who spent five years creating the film, met O'Brien during an interview he directed for PBS called The Draft. "Working on that project, I became interested in how most Americans are so disconnected from the wars we wage, how so few people in this country bear the burden of killing and dying," Matthews recalled. "When I talked with Tim, I had my heart blown open. He was a smart, funny wordsmith—which you might expect from a legendary author—but he was also emotionally raw and open in a way that I found electrifying. In his trademark jeans and ball cap, he presents as this regular guy. But he's not a regular guy. He's operating on a higher level, able to express big ideas, especially about the meaning and impact of war, in a powerful, relatable way. Plus, he chain-smoked throughout the interview, so the frame was filled with cinematic swirls . . . Everything about him screamed 'not your typical ivory tower writer.'"