Lame '04 Discusses Film Editing Manchester by the Sea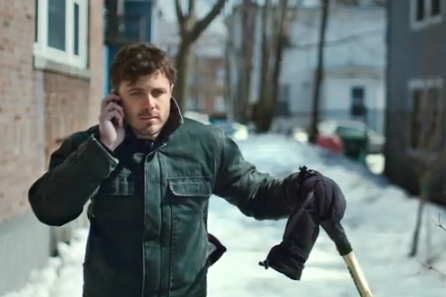 Film editor Jennifer Lame '04 spoke to the Los Angeles Times on her experience working on Manchester by the Sea, by Oscar-nominated director and writer, Kenneth Lonergan. The drama, starring Casey Affleck and Michelle Williams, is about a man who returns to his hometown to take care of his teenage nephew after the boy's father dies.
In the interview, Lame explained how one scene between the divorced main characters made her surprisingly emotional in the editing process. "I'll never forget the day I got the Michelle and Casey scene," said Lame. "Just watching raw dailies, I was crying. That's never happened. That scene crushed me."
Lame also reflected on her time at Wesleyan where she studied film. She said she fell in love with the editing process here, but struggled to find satisfying work until she landed a gig in 2007 as an apprentice editor on Before the Devil Knows You're Dead, directed by Sidney Lumet.
Since then, she has worked as an editor on numerous films and television such as Paper Towns (2015), Frances Ha (2012), and The Lovely Bones (2009). In 2014, she was nominated for an Independent Spirit Award for Best Editing for Frances Ha.
[youtube]https://youtu.be/gsVoD0pTge0[/youtube]
Full trailer for Manchester by the Sea.