Sultan Speaks at Conference on New Trends in Evolutionary Biology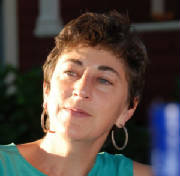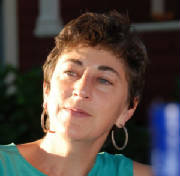 Sonia Sultan, professor of biology, professor of environmental studies, was a guest speaker at the "New Trends in Evolutionary Biology: Biological, Philosophical, and Social Science Perspectives," conference hosted by The Royal Society, London held Nov. 7-9.
The international event, in an effort to encourage cross-disciplinary discussion, brought together researchers from the humanities, sciences and social sciences to examine the many "developments in evolutionary biology and adjacent fields, which have produced calls for revision of the standard theory of evolution."
As part of the conference, Sultan spoke about "Developmental Plasticity: Re-conceiving the Genotype," a topic which examines the possibility of "re-conceiving the genotype as an environmental response repertoire rather than a fixed developmental program."
Sultan's work also was featured in an article published in The Atlantic on Nov. 28, which highlighted the move to expand upon the theory of evolution.
Using the smartweed plant and its living, environmental conditions as an example, Sultan explained how allowing the plant to grow in low sunlight versus allowing the plant to grow in bright sunlight produces plants "that may look like they belong to different species, even though they're are genetically identical." In low sunlight the leaves take on a very broad shape, where as in bright sunlight they are narrower. "This flexibility or plasticity in adapting to the amount of sunlight can itself help drive evolution, by allowing the plant to spread to a range of habitats," she says.
More on Sultan's work, as well as, the work of other presenters can be found here.