Folio Society Publishes Collector's Editon of Shapiro's 50 Fables of La Fontaine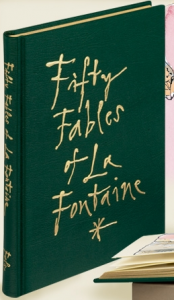 The prestigious Folio Society of London has just brought out a limited collector's edition of Fifty Fables of La Fontaine, a book of fables translated by Norm Shapiro, professor of French. The collection, originally published by University of Illinois Press in 1985, was the first of his several volumes of La Fontaine, culminating in the award-winning The Complete Fables of Jean de La Fontaine (2007).
Jean de La Fontaine was the most widely read French poet of the 17th century. This new collector's edition presents 50 of his fables.