Lieber '84 Hosts Dinner for Wesleyan Students in Paris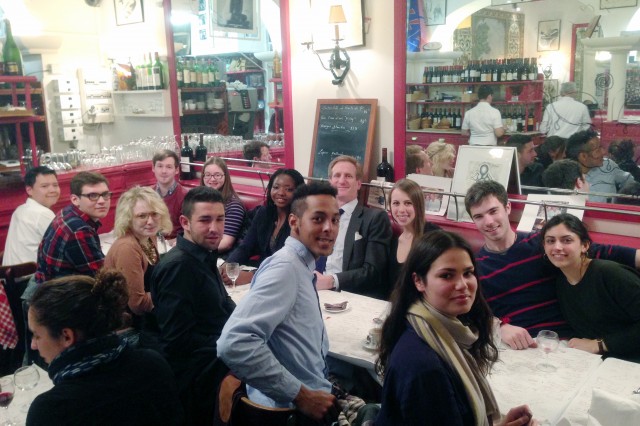 James Lieber '84, president of the consulting firm, Lieber Strategies, hosted a dinner for Wesleyan students in Paris in March.
"I think they were all fed for a week," Lieber said.
After graduating from Wesleyan with a BA with honors in art history, Lieber went on to get his master's degree in public policy from Harvard and a juris doctor degree cum laude from Northwestern University School of Law. In Paris, he founded Lieber Strategies, a strategic consulting firm that specializes in management of cross-border projects for multinational and national corporations, investment funds and private individuals.