Books by Gilbert '98, Baumer '00, Zimbalist P'02 Take Swings at Baseball History, Analytics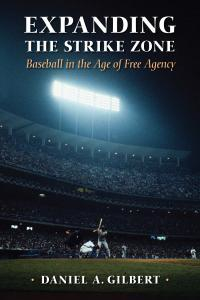 Not one but two books about baseball by Wesleyan graduates have just hit the shelves. Daniel Gilbert '98, assistant professor in the School of Labor and Employment Relations at the University of Illinois at Urbana-Champaign, has published Expanding the Strike Zone: Baseball in the Age of Free Agency (University of Massachusetts Press), while Benjamin Baumer '00 and Andrew Zimbalist P'02 have co-written The Sabermetric Revolution: Assessing the Growth of Analytics in Baseball (University of Pennsylvania Press).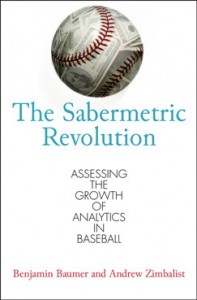 Expanding the Strike Zone takes a look at issues of work and territory that have come into play as baseball expanded since the mid-20th century. The book highlights how players, owners, writers and fans have reshaped the sport as a central element of popular culture from the postwar book to the Great Recession.
Gilbert examines recent research as well as fiction and film and shows how Major League Baseball grew to become a transnational popular culture, arguing that the sport exists within the development of neoliberal globalization. In particular, his study works as a labor history, spanning from integration and ballplayer unionism to big league stardom and baseball academies.
Chapters of the book cover such topics as the role of free agency; star power and solidarity in the United States and Mexico; Dominican baseball and the rise of the academies; and Seattle, the Mariners and the politics of location.
The Sabermetric Revolution closely examines the rise of player performance analytics depicted in the 2003 book (and 2011 movie) Moneyball, correcting common misinterpretations and developing new methods to assess the effectiveness of sabermetrics on team performance. Baumer, a visiting assistant professor of mathematics and statistics at Smith College and former statistical analyst for the New York Mets, and Zimbalist, the Robert. A Woods Professor of Economics at Smith, explore how analytics have changed since the 2002 season and question how useful sabermetrics will be in the future.
Baumer and Zimbalist provide an interesting case study of the use of statistics by general managers and front office executives. For fans and fantasy leagues, the book is an accessible primer on the real math behind moneyball including new insights into the changing business of baseball.