Co-Founder Pereira '03 Speaks on Dress Circle Publishing for Theater Lovers
Roberta Pereira '03 is the co-founder and managing editor of Dress Circle Publishing, whose mission is to provide its readers with a peek behind the curtain through theater-themed books. The company publishes fiction and nonfiction, which attracts a varied audience, and especially theater-lovers everywhere.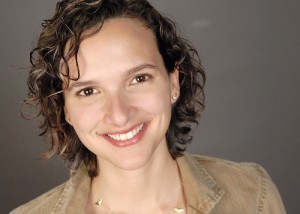 Dress Circle Publishing has just published The Untold Stories of Broadway, Volume 1, by musical theater historian and producer Jennifer Ashley Tepper, which records the stories of eight Broadway theaters and productions that have played there, as told by producers, actors, directors, writers, musicians, and the various other artists and workers involved. Pereira edited the book and says that even during the first read of the work she knew she had found something unique.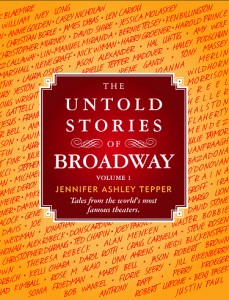 Pereira recently talked to us about her work and her Wesleyan experience.
How did Dress Circle Publishing come about?
I have always been an avid reader and a passionate theater lover. In fact, I am also a theater producer (with Bisno Productions) and have worked on shows such as Terrence McNally's Mothers and Sons, starring Tyne Daly and now playing on Broadway. One evening, I was having a post-show cocktail at Sardi's with my friend and fellow producer Brisa Trinchero, and we were bemoaning the fact that there was a lack of great theater-themed books. As two enterprising women, we immediately wanted to do something about that, and thus Dress Circle Publishing was born.
Did you always have an interest in theater?
Yes! When I was six years old I was obsessed with a show called The Butterfly Garden in Rio de Janeiro, Brazil, where I grew up. I asked my parents to take me back to see it every weekend for six weeks in a row. My favorite part was that The Wind was played by a dancer on roller skates.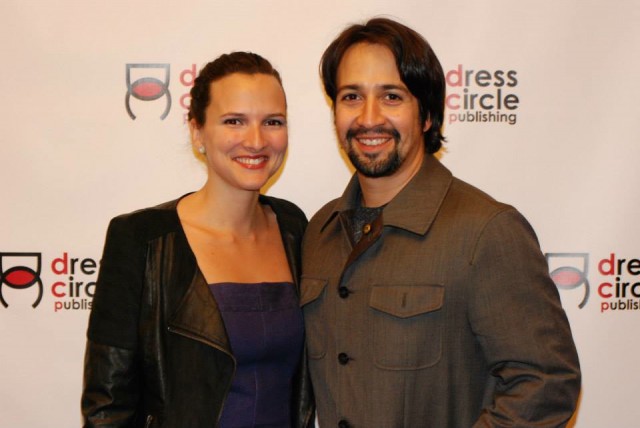 Did you have a lot of publishing experience before founding the company? Was it difficult getting funding?
I had worked at Scholastic before embarking on my theater career and had further experience editing articles, programs, blogs, etc. Since both my co-founder and I are experts at raising money for theater, getting funding wasn't too difficult. Besides, it is much easier when people are excited about your idea and our funders agreed with us that theater-themed books was an untapped market.
Would you talk about some of the favorite books you've published?
I love our Broadway Trilogy by Ruby Preston. Showbiz and Staged are out already and she is working on the last book right now. Those books are fun because they are inspired by real-life Broadway people and events, but tell a very engaging story of Scarlett Savoy, an up-and-coming producer who works for the less than nice "King of Broadway." It is The Devil Wears Prada in the world of theater.
Do you rely on submissions or do you sometimes commission projects?
We have an open submission policy (info at dresscircepublishing.com) and so far we have been lucky that all our books have come to us through that. We are big proponents of first-time authors so we been able to support a lot of fresh new voices.
Your latest publication is The Untold Stories of Broadway, Volume 1. What interested you in publishing this work?
What most interested me about the book is that there is nothing like it. Author Jennifer Ashley Tepper interviewed more than 200 people who work on Broadway (from doormen to superstars) and she uses their personal stories to tell the stories of the individual Broadway theaters. She also weaves in a lot of great information about these theaters and her own personal stories, of how she went from Broadway superfan in Florida to the ultimate insider, working with all her favorite Broadway stars.
Fellow Wesleyan alumnus Lin-Manuel Miranda '02 is interviewed in the book. Do you know him?
My freshman year at Wesleyan I met Lin-Manuel Miranda in Bill Francisco's Acting 1 class. Lin told me he had just written this new musical and he wanted me to audition for him. That musical was the original version of In the Heights. Unfortunately, I cannot sing, so couldn't audition, but Lin and I became friends and now we both work in the same field so we run in to each other pretty often. Working on the section about In the Heights for The Untold Stories of Broadway (in The Richard Rodgers Theatre chapter) had special significance to me because I followed the development of that show from its very first iteration.
Do you have other books coming out this year? Is there any dream project you'd like to publish?
We have several books coming out this year, including Ruby Preston's last volume of the Broadway trilogy and volume 2 of The Untold Stories of Broadway. In addition, we have a new fiction book by Jeremy Scott Blaustein, The Home for Wayward Ladies, which tells the story of three gay friends who graduate from a conservatory program and move to New York to make their dreams come true. It is like Sex and the City meets HBO's Looking.
And I have been lucky enough that all the books we have published are my dream projects.
What was your Wesleyan experience like?
The first time I set foot on the Wesleyan campus (as a high-school student visiting many colleges with my parents) I knew that it was the place for me. Wesleyan did not disappoint and I had an incredibly fulfilling experience during my four years there.
What did you study as an undergraduate?
I was an English and theater double major. But many of my friends were physics and/or astronomy majors, so I got to experience many facets of Wesleyan.
Did you have any favorite professors?
I met Bill Francisco my first semester at Wesleyan. He was inspiring and hilarious, and I had the privilege of taking several classes with him and even being his teaching assistant. And then my junior year, I met Cláudia Tatinge Nascimento who is a force to be reckoned with—you do not want her to put you in the dog house! Beyond being a fantastic teacher, Cláudia is also an incredible director and I have continued working with her on several projects over the years. Today, I am lucky enough to count her as a friend.
Do you feel your Wesleyan education has influenced any career/life decisions after graduation?
Wesleyan made me come up with my own definition of success. Before going to college, I had an idea that I would pursue a career that would bring me financial stability, maybe some notoriety in my field and that would be it. But at Wesleyan, I realized that I am truly happy (and "successful") when I am pursuing something which I find meaningful.
I always loved working in theater but it is such a difficult field that I hadn't really considered pursuing it as a career. But I was surrounded by so many talented people at Wesleyan that it made me believe that it was possible. And starting Dress Circle Publishing was a big undertaking—but I truly believed that if I created a company around core values which I found meaningful, we would be successful.
I am so lucky to be able to make a living doing two things that I truly love—I wouldn't have it any other way!