Roth to be Honored for His Commitment to Diversifying Higher Education
In recognition of Wesleyan's commitment to equity and inclusion, A Better Chance Foundation will present President Michael Roth with its 2014 Benjamin E. Mays Award.
Named for the famed civil rights pioneer, the Mays award is presented annually to a leader in education who individually and with their institution demonstrate a clear commitment to diversifying higher education.
"I'm deeply honored to be recognized by A Better Chance," Roth said. "The Wesleyan community has been enriched by the students who come to us through the foundation."
The foundation's mission is to increase substantially the number of well-educated young people of color capable of assuming positions of responsibility and leadership in American society. The oldest national organization of its kind, ABC annually recruits, refers and supports about 500 scholars in grades 6-12 at more than 300 member schools in 27 states. Many of these scholars go on to elite universities.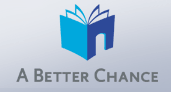 Wesleyan has been one of A Better Chance's strongest college partners, with more than 250 A Better Chance Alumni matriculated over the past 50 years, more than nearly any other American university.
"Our work continues toward greater diversity and a more inclusive and equitable residential college experience," Roth said. "And I know that with the help of A Better Chance and other partner groups, we'll get closer to our goal every year."
Roth will accept the award in New York on June 20.