Art Books Illustrate Environmental Concerns, Lessons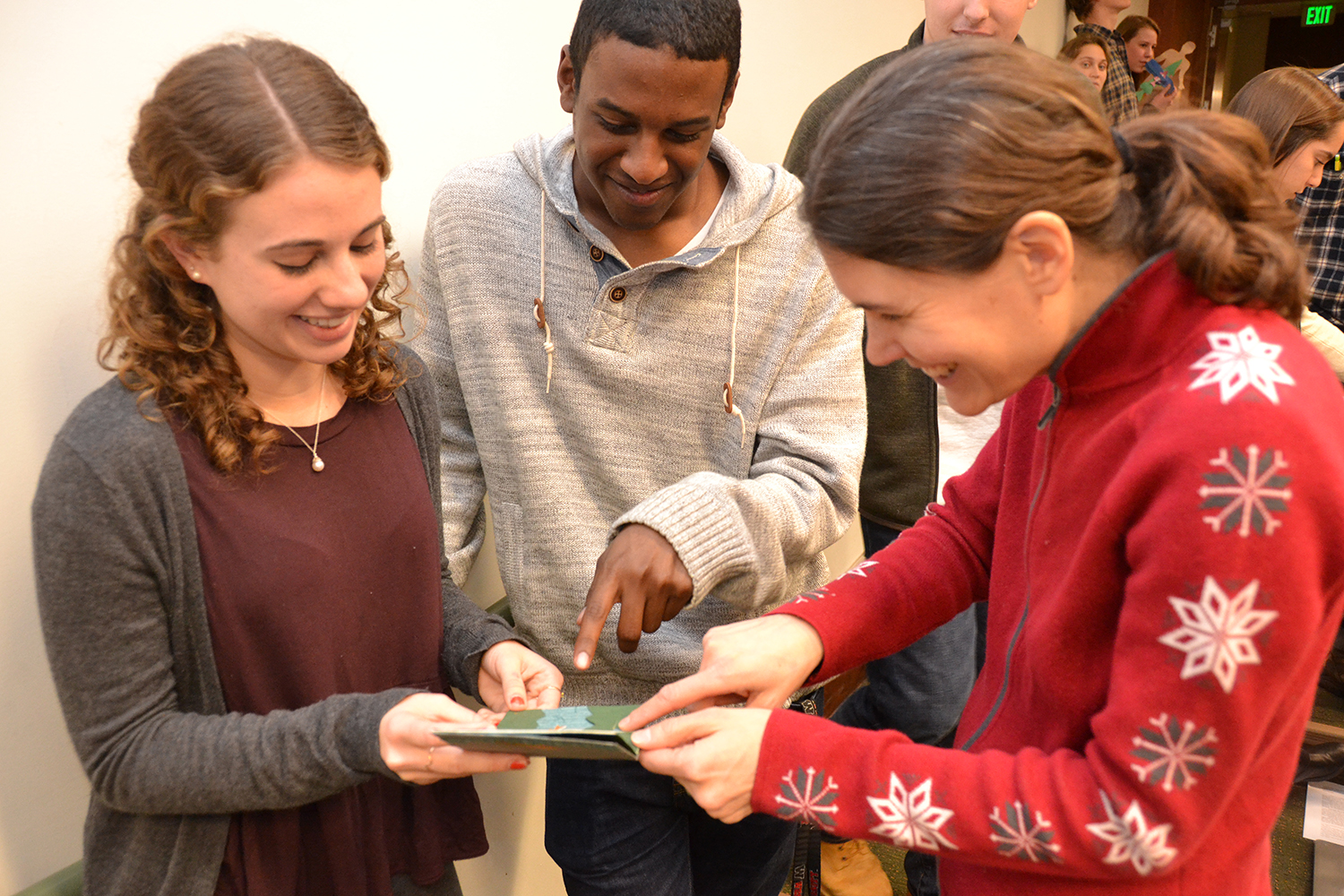 Students from Introduction to Environmental Studies (E&ES 197) presented their final projects Dec. 11 in Exley Science Center.
The Project Showcase involved 80 students informally presenting artists books, GIS story maps, children's stories, fictional journals and other creative explorations.
"All projects are related to environmental issues in the Connecticut River," said course instructor Kim Diver, visiting assistant professor of earth and environmental sciences. The project is associated with the Center for the Arts' Feet to the Fire initiative.
Several Wesleyan scholars and staff volunteered their time to demonstrate artist books to the students including Kate TenEyck, art studio technician and visiting assistant professor of art; Suzy Taraba, director of Special Collections and Archives; Rebecca McCallum, cataloguing librarian; and Joseph Smolinski, the Menakka and Essel Bailey '66 Distinguished Visiting Scholar in the College of the Environment. Erinn Roos-Brown, program manager in the Center for the Arts, helped initiate the idea for the artist book projects.
Photos of the Project Showcase are below: (Photos by Cynthia Rockwell)