Grossman Speaks to MarketWatch on Reforms to the Fed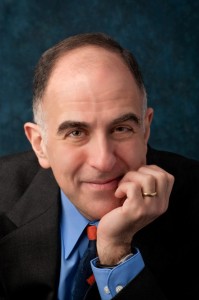 MarketWatch columnist Howard Gold turned to Professor of Economics Richard Grossman for his take on reforming the Fed. Gold took issue with calls from presidential candidate Sen. Rand Paul and others to "audit the Fed," but instead advocated for term limits for Fed chair-persons and changes in the pivotal Federal Reserve Bank of New York.
On the matter of term limits for the Fed chair, Grossman spoke of former chairman Alan Greenspan, who stuck around nearly 19 years.
"People became deferential. You become accustomed to the power. He was the Maestro. And they cut him too much slack," he said.
Grossman said that the New York Fed has an "outsized role in bank supervision because they're right in the belly of the beast." As for Gold's suggestion that the head of the New York Fed be named by the president and confirmed by the Senate, Grossman said: "It might be somewhat useful, but it won't be a game changer."