NEH Supports Research, Writing Projects by Tucker, Curran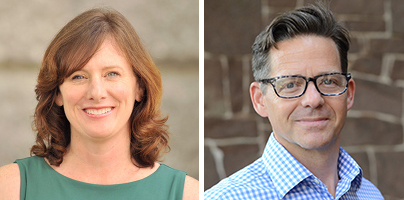 <div class="at-above-post addthis_tool" data-url="http://newsletter.blogs.wesleyan.edu/2015/08/05/nehtuckercurran/"></div>Two Wesleyan faculty received NEH Public Scholarships to encourage new research and support their upcoming publications. Only 36 writers in the country received the award. The Public Scholar program, a major new initiative from the National Endowment for the Humanities, is designed to promote the publication of scholarly nonfiction books for a general audience. On July 29, the NEH awarded a total of $1.7 million to 36 writers including Wesleyan's Jennifer Tucker, associate professor of history, and Andrew Curran, the William Armstrong Professor of the Humanities and professor of French. <!-- AddThis Advanced Settings above via filter on get_the_excerpt --><!-- AddThis Advanced Settings below via filter on get_the_excerpt --><!-- AddThis Advanced Settings generic via filter on get_the_excerpt --><!-- AddThis Share Buttons above via filter on get_the_excerpt --><!-- AddThis Share Buttons below via filter on get_the_excerpt --><div class="at-below-post addthis_tool" data-url="http://newsletter.blogs.wesleyan.edu/2015/08/05/nehtuckercurran/"></div><!-- AddThis Share Buttons generic via filter on get_the_excerpt -->
#THISISWHY
Two Wesleyan faculty received NEH Public Scholarships to encourage new research and support their upcoming publications. Only 36 writers in the country received the award.
The Public Scholar program, a major new initiative from the National Endowment for the Humanities, is designed to promote the publication of scholarly nonfiction books for a general audience. On July 29, the NEH awarded a total of $1.7 million to 36 writers including Wesleyan's Jennifer Tucker, associate professor of history, and Andrew Curran, the William Armstrong Professor of the Humanities and professor of French.
Tucker received a grant worth $50,400 to support her book titled Caught on Camera: A History of Photographic Detection and Evasion. Tucker also is associate professor of environmental studies; associate professor of feminist, gender, and sexuality studies; and associate professor of science in society.
Curran received a grant worth $46,200 to support his book, Diderot: The Art of Thinking Freely.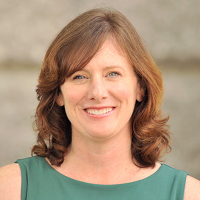 Tucker's Caught on Camera will show how humanities can shed light on a topic of current debate: the nature and significance of new facial recognition systems, a topic that places recent controversies over the expansion of biometrics into the longer cultural history of resemblance and photographic portraiture. Tucker will chart the historical transformation of photographic detection and surveillance from the early 19th century to the present, spanning photography's early uses in the capture of facial likenesses, when photography was first introduced as a tool of empowerment and surveillance, to its 20th century expansion via the biometrics industry, to police and corporate use of facial recognition technologies today.
"The project will make a contribution to scholarly literature but will be written in a lively, accessible way," Tucker said. "It will bring together recent work on criminal photography and facial recognition technologies across a wide range of different fields including communications, history of science and technology, law and police work, cultural history, history of art, and the history and theory of photography."
Tucker estimates the book will take 12 months to research and write. She envisions writing seven chapters that will contextualize the landmark legal and policy developments in the development of surveillance photography, from the birth of photography in 1839 to the rise of criminal photography, to the experimentation with automated facial recognition systems during the 1960s, and the creation of current-day private and state-owned facial recognition technology systems.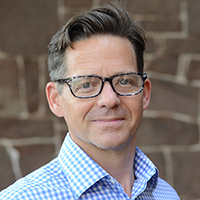 In The Art of Thinking Freely, Curran will provide a "vertical biography" of French Enlightenment philosopher and critic Denis Diderot (1713-1784). Curran has already written five chapters of his book and is already under contract with Other Press (distributed by Random House). He hopes to complete the manuscript by January 2017 after conducting archival research in France.
Curran is working through Diderot's life with a thematic, yet generally chronological, structure in mind. "This is particularly important given the fact that Diderot himself was constantly carrying on a dizzying number of projects: engaging deeply (in the margins) with friends' manuscripts, thinking through a new theory of human origins, carrying on an affair (mostly via correspondence) with the love of his life and editing the Encyclopédie, quite often engaging in a similar range of activities within the space of the same day," Curran said. "Diderot himself famously declared that he had a hundred 'physiognomies' – and was therefore difficult to represent. I am bearing this caveat in mind while I examine Diderot's encyclopedic mind and undertakings."
Each of the book's nine chapters correspond to a particular problem or series of events in Diderot's life. The first chapters are anchored in the daily reality of Diderot's youth, moving from his religious training to his marginal existence as a struggling pen-for-hire and Encyclopedist. This emphasis shifts after the fulcrum chapter on the Encyclopédie (and about 1765) since, after that point, Diderot began writing a series of groundbreaking (yet unpublished) works for posterity. The final five chapters correspond more fully to his rich and varied legacy.
The NEH Public Scholar program represents a long-term commitment at NEH to encourage scholarship in the humanities for general audiences. The program is open to both independent scholars and individuals affiliated with scholarly institutions. It offers a stipend of $4,200 per month for a period of six to 12 months. Applicants must have previously published a book or monograph with a university or commercial press, or articles and essays that reach a wide readership.
"At the Endowment we take very seriously the idea, expressed in our founding legislation, that the humanities belong to all the people of the United States," said NEH Chairman William Adams. "In announcing the new Public Scholar program we hope to challenge humanities scholars to think creatively about how specialized research can benefit a wider public."
Created in 1965 as an independent federal agency, the National Endowment for the Humanities supports research and learning in history, literature, philosophy, and other areas of the humanities by funding selected, peer-reviewed proposals from around the nation.
For more information and to see the list of all grant recipients, see this Washington Post article.